Win 1 of 5 sets of four tickets to the screening of Rock Dog!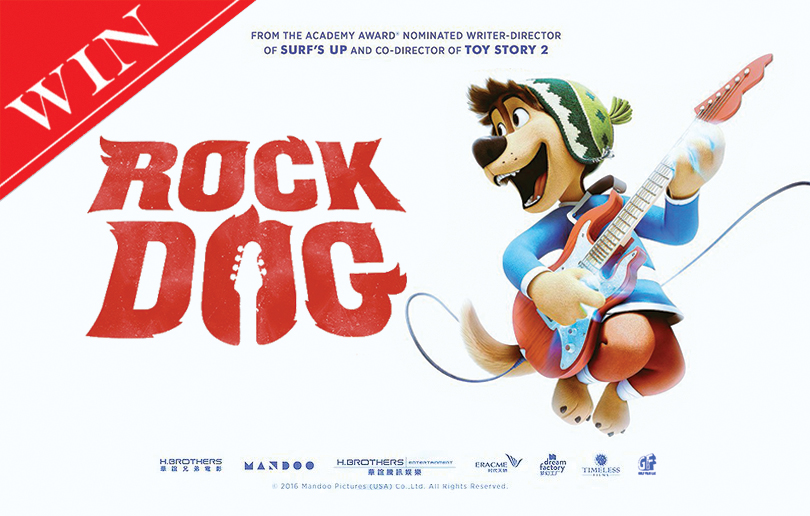 We're giving five families the chance to win four tickets to the screening of Rock Dog at Reel Cinema's, The Dubai Mall, three days ahead of its official release!
This fun-packed animated film, based on the Chinese graphic novel "Tibetan Rock", follows the adventures of an optimistic young Tibetan mastiff named Bodi whose life changes when a radio literally drops from the sky and he hears a song by British cat rock legend Angus Scattergood. He is expected to be a guard dog in his village and protect local sheep, but instead heads for the big city with ambitions to make it in a rock band. But his arrival is spotted by his father's nemesis who has nefarious plans on those tasty village sheep. Bodi must find a way to combine keeping his musical dreams alive with helping save his family and friends.
Premiere Screening Details:
Location: Reel Cinemas, The Dubai Mall
Date: Monday February 20th 2017
Time: 7:00pm
THIS COMPETITION IS NOW CLOSED!
Radoslava Petrova
Susan Philip
Azra Ashkanani
Sana Idriss
Ana Stojkovic