WIN A FAMILY MEAL FOR FOUR AT MOHALLA RESTAURANT, DUBAI DESIGN DISTRICT, WORTH AED500!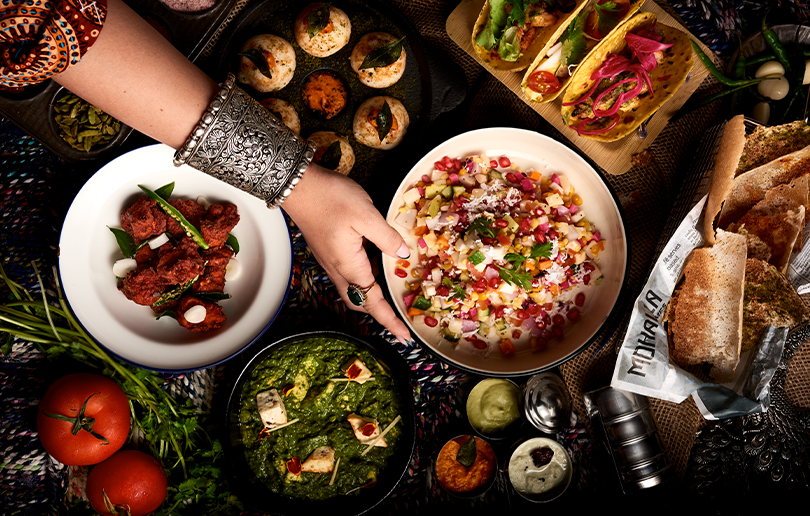 Mohalla, bearing a similar meaning in multiple languages (Hindi, Urdu, Arabic, Persian, Turkish, Uzbekistani) of "my neighbourhood" or "my community" is an exotic take on Indian street food. The soulful dining experience brings to the table genuine Indian food and the feeling of being in India. Located in the vibrant Dubai Design District, the homegrown family-friendly restaurant is ingrained with original Indian flavours, colours and enhanced with signature attention to detail which provides the same authenticity known to traditional Indian cuisine. Try Mutton Boti Kebab (tandoor grilled smoky mutton chunks marinated in caramelised onion and malt vinegar) served with homemade mint chutney; Paneer Butter Masala (cottage cheese cooked in tomato butter gravy) and a cucumber curry cooked with fresh coconut and Mangalore masala.
This competition is now closed!
Winner is Sneha Shyam.