WIN! A FREE EYE CHECKUP FOR YOUR CHILD WITH MOORFIELDS DUBAI PAEDIATRIC EYE SPECIALISTS WO9RTH AED 500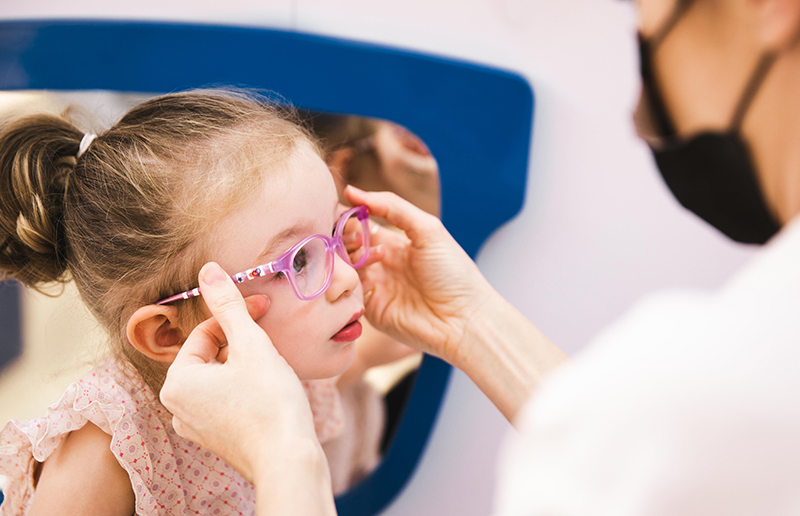 Every parent knows how crucial it is to manage and safeguard their precious child's health – and that means arranging immunisations, routine screenings such as hearing tests, weight and growth charts for their children; not to mention regular dental check-ups and even treatment. But what about their vision and eye health? Many parents will only take a child for an eye test if there is a problem. However, it is important to understand that some eye conditions do not show any obvious signs or symptoms to parents, so the only way to know for sure is to take your child for a sight test.
To raise awareness of the importance of regular eye tests for children, Moorfields Dubai is giving away an eye check-up to one lucky winner, which is a consultation with an expert Paediatric Eye Specialist at Moorfields Dubai. The prize does not include any additional tests that may be recommended by the Ophthalmologist, but it will give you an opportunity to talk with a specialist to make sure you know how to help safeguard the precious gift of healthy eyesight for your child.
TO ENTER:
You'll need to have an Instagram account to enter, so make sure you follow us on IG to be eligible to enter this prize draw competition! Just fill in the details on your entry form – and don't forget to include your IG handle!
<b>This competition is now closed!</b><br>
<b>Winner is Olga Ovchinnikova</b>