WIN! 1 month worth of free cleaning worth 500 AED thanks to Matic Services!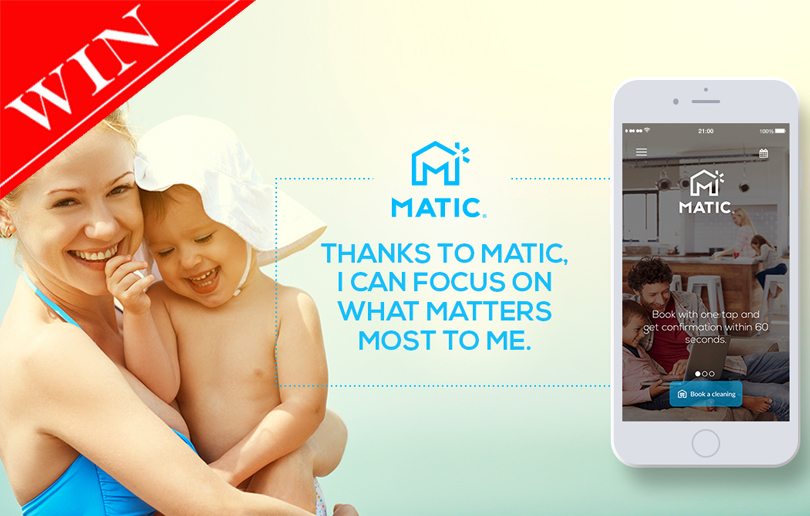 Matic, the leading online marketplace for cleaning services will match you with your favourite housekeeper so you can enjoy a lot more leisure time with family and friends without having to worry about home chores! Matic offers clients a chance to easily book a cleaning appointment with its user friendly mobile app or website. Matic will become your home's new best friend. Whether the need is cleaning on a daily, weekly or monthly basis, this home cleaning online marketplace has the right cleaning solutions in Dubai, (and 6 other cities across the Middle East!) providing highly trained, trust worthy, hardworking, and attentive part-time housekeepers. Matic guarantees that every user will find their favorite housekeeper within the first few visits. After that, many will be free from the hunt of a housekeeper and can book a fixed schedule with their favourite!
(The exact prize – weekly 3 hour cleaning session for 4 weeks.)
For mother's day, Matic is offering all mums a special promotion. Simply download the Matic app on android or iPhone, use promo code "hello50" to receive 50% off your first TWO bookings!
THIS COMPETITION IS NOW CLOSED!
The winner is Wendy Spencer.