WIN! A ClevaMama Baby & Toddler Pillow Set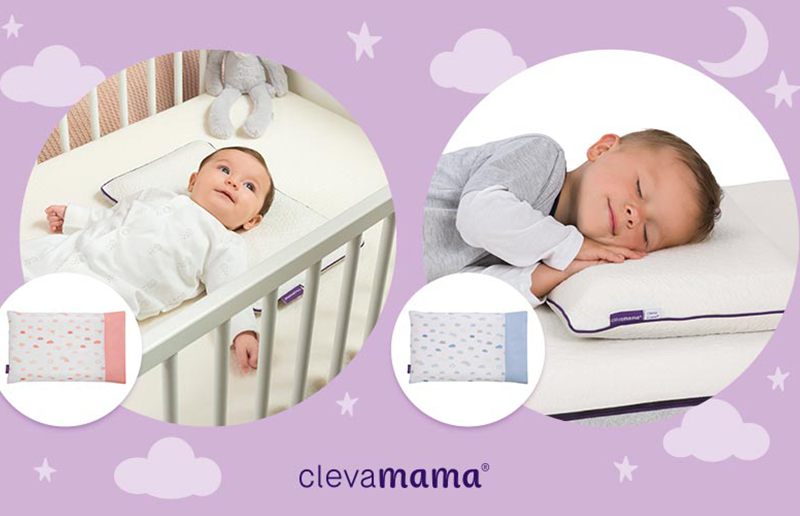 Send your little one off to dreamland with the ClevaMama Pillow range. We have a Baby & Toddler ClevaFoam Pillow & Pillow Case set to be won by one lucky Mama!
ClevaMama knows that nothing is more precious than your little one's sleep, both for you and your child. It's so important for their growth, wellbeing and development. Their soft yet firm and breathable ClevaFoam Pillows, have been designed to protect and support your little one's head and neck while they sleep, giving you peace of mind.
The ClevaFoam Pillow range:
Is made with ClevaFoam® technology, to help protect the round shape of your baby's head and help prevent Flat Head Syndrome while they rest.
Supports and aligns their head and neck
Is breathable, lightweight and has reduced heat retention to help prevent overheating
Has a soft, breathable, easy-to-remove outer cover with a reverse zip for your child's safety, protecting your child's face.
Hypoallergenic, pH balanced and toxin free, which makes it ideal for babies who suffer with asthma and allergies.
The ClevaFoam Pillow range has been independently tested for harmful substances according to the strict global criteria of STANDARD 100 by OEKO-TEX®.
ClevaMama also has a range of gorgeous pillowcases available to perfectly fit your ClevaFoam Pillow.
Available at Mothercare, Eggs & Soldiers, Firstcry, Five Little Ducks and other retailers. Enter today for your chance to win!
<strong>This competition is now closed!</strong><br />
Winner is Samareen Yusufi