What to expect when you're expecting: Lolla Todorovic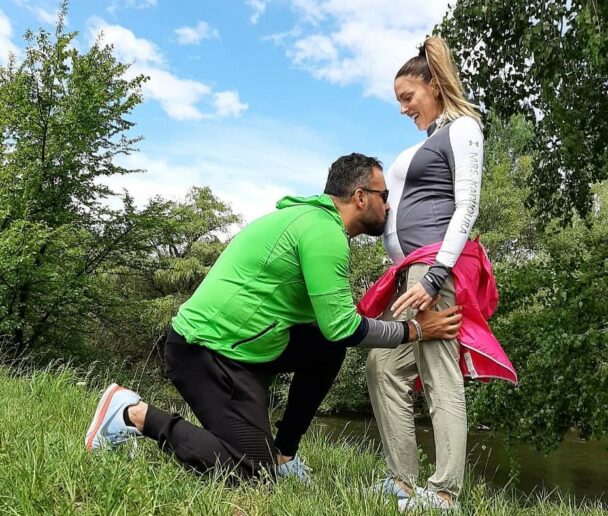 Lolla Todorovic, a sports physiotherapist, spartan race global brand ambassador and a rescue scuba diver takes us through her first pregnancy journey.
December: Quite a month full of accomplishments on so many levels. I finished my second Trifecta in Spartan race in Oman, won the podium position and after all these active months, I couldn't wait to enjoy my Holiday season. Christmas Jingles came on, decorations prepared, and a quick fun Santa gift run was on my calendar. Christmas Day came by and I enjoyed the miraculous vibes and the festivities, the food, the laughs and all the family fun. After that, of course, preparation for New Year's Eve. I had a lot on my mind and was am feeling bit tired and sleeping more often, for a longer time, with a little sense of nausea once I wake up.
In my head, it was all probably from the long racing season and the Trifecta competitions (around 60 km of obstacles course racing in 48 hours) and the long season of racing and completing two marathons and countless numbers of runs and races, so, it made sense.
January: New Year's Eve was amazing, my husband and I were out celebrating and welcoming the New Year having fun, dancing and enjoying the moment. Caught in the moment of festivities I almost forgot that my last period was somewhere in beginning end of November and now we are first week of January and nothing in the horizon except that weird and lazy head sleeping. I wondered if it was possible. Must've been the Christmas blessings and a mark of an amazing new year for both of us. I had to pick a suitable time, but first things first let me check, I ran to pharmacy got three types of pregnancy tests just to be sure, tried them all and all confirmed my suspicions. Yes! I was pregnant.
Now, to tell him or not to tell him, that was the question? I decided to but had to figure out how and when. His birthday was around the corner and what could be more surprising than this joyful news. With a heart flooded with joy and eyes filled with tears we celebrated my husband's birthday.
February to March: The first detailed scan of our little bundle of joy, my doctor was very articulated and detailed in her first scan – I had a mixed feeling of joy and fear. I was going to see this little one, I was expecting to see a full fledge baby, but the moment the scanner touched my belly I started to have goosebumps in this happily anxious way to see my baby for the first time.
I saw a round dark shape, with nothing of what I had on my mind. That shape had two tiny leg and hand shapes, and was jumping in my belly, and then to add another layer of emotions I couldn't get a grip on myself when she put the volume on loud to hear the fast heart beats *dom dom dom*. It was just exhilarating. I was very happy to know that everything is normal and just as it should be.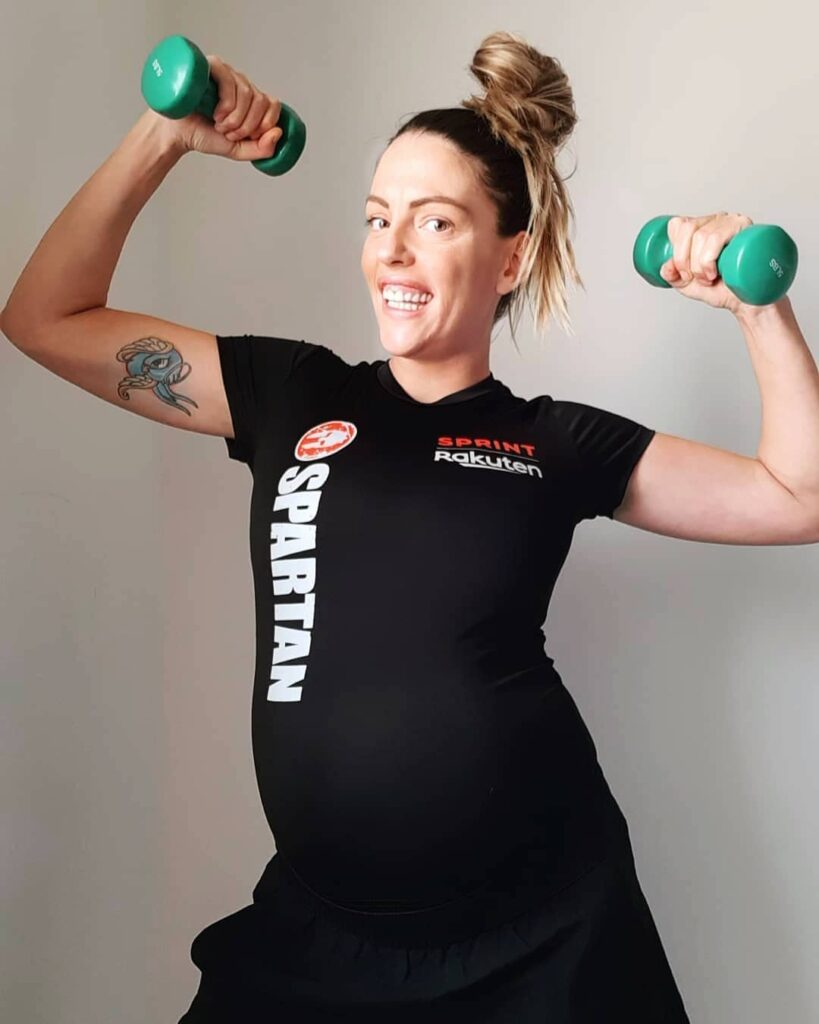 April – June: Despite what I heard from my family and friends about morning sickness, nausea, and other pregnancy syndromes, I did well for a first-time pregnancy so far. My nausea was to the minimum and I felt active. In early April I saw there was a Spartan Race in Abu Dhabi, for Stadium Edition, so after I consulted with my husband and checked with my doctor, I decided to participate and yes I did it, but I was very careful and took it easy. I was so happy and felt the satisfying sense of accomplishment.
After this amazing experience it was time for a detailed scan for the baby by which we had the choice to know the gender of the baby. It's a boy! My husband and I were so happy and joyful, for the fact that the baby is doing well.
June-August: During this period of time in Dubai, it's very hot and humidity reaches its peak, so technically we barely go out and do any outdoor activity. I managed to keep my active life by adopting the indoor TRX excising and some yoga in addition to some walks every now and then, when the weather allows.
I started to be more maternal in my instincts, I have this urge of preparation and of what is known as nesting urge, so I bought baby clothes, covers, the crib, stroller and all the possible accessories that you might think of and you might not as well. I cannot wait until September, and guess what, I am a September girl myself too! Baby Noah and I will be born in the same month and if we are lucky, we might even be born on the same date which is September 2. Now I am anxiously waiting to see this little one and be ready to hug, kiss and smell and take care of him (Yes, my hormones are talking now) and I am very emotional yet very reasonable and cautious by all means. PREGNANCY Rocks!
With thanks to Lolla for sharing her pregnancy journey with us, you can follow her on Instagram @lolla_fitness to keep up-to date with her motherhood journey. 
If you enjoyed this article, you may also like: Bouncing back: Fitness guru Kayla Itsines on her postpartum journey.