Mum of all trades: Life as a COO, business owner & mother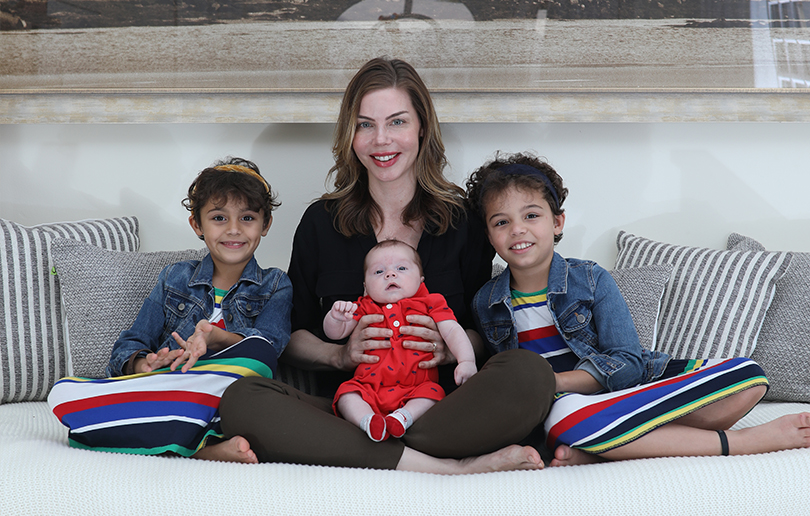 Karissa Stelma is a COO by day, skincare founder by night, and mum to three adorable children. Here she discusses motherhood, her IVF Journey and the launch of The Simplicity Line.
Born and raised in New York, Karissa Stelma, Founder of an organic skincare brand The Simplicity Line, saw herself travelling around for work in her early 20s. Now, she is settled in Dubai with her husband and three children. The COO of a DIFC firm finds herself in the corporate world by day and dipping her toes into the beauty world by night. The soon-to-be-published author is also a "mother, wife, negotiator, chef, therapist, driver and maid," as she refers to herself.
"The energy and the opportunities keep us highly engaged within Dubai. Plus, it is an amazing place to raise children," says the mum of three adorable children. I was first introduced to Karissa through her latest launch, the organic NINE Stretch Mark Savior from her natural skincare brand, The Simplicity Line. After discovering the founder of the incredible product – its free from toxins and contains organic butters and oils – lives in Dubai, I knew we had to meet and talk about her journey.
"I visited many different facilities and found one that could produce the balm (balms are tricky!) the way I was able to at home. I may wind up producing some future products back in the US but starting out here was a terrific platform. Company set up is straightforward as is the proper licensing/approval process of cosmetic products," she says. The brand stemmed from Karissa's personal and challenging journey with IVF, back in 2018. She became attuned to the importance of ingredients and the impact they have on the journey of fertility, and as a result changed her diet and products that touched her skin. It was this that inspired her to launch The Simplicity Line, to help other women who are concerned for their skin, their health and fertility.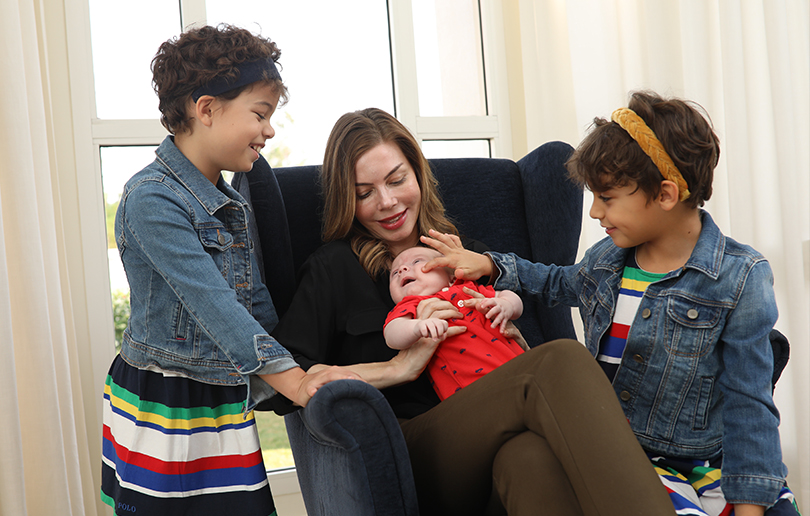 "To be perfectly frank, I never planned on children. 'Oops' was my first daughter," she laughs and tells me. But when it was time for child number three, it took almost two years of IVF. "It was utterly merciless! But I wouldn't change a thing." Karissa mentions IVF affected her routine in every way; and its effects were cumulative. "You have to remember that for the duration of the treatment you are (usually) put on elephant doses of drugs. Even if you opt for low dose cycles, these hormones have a tendency to take over your perception of reality and your energy levels, at a minimum. Every month (or cycle) either ends with a crushing defeat or a breath of hope." She says if it is the latter, that turns to a state of worry until you reach 12 weeks of pregnancy and beyond and has the potential to become a hamster wheel that truly takes over your life. "Your days become scheduled by what drug you are on and what scan you have to go for. Retrievals. Transfers. Waiting for test results of all kinds."
The side effects are different for everyone though and you can expect a gamut of emotional disturbances and physical turbulence. "It's a constant roller coaster. I had nearly two years straight of migraines and miscarriages, cycle after cycle. IVF is addictive because hope is addictive. It's an arduous and expensive road to embark on." But when Karissa looks at her little boy, she forgets it all. "All the needles, the procedures, the shattered hopes, the despair– Gone.  I wouldn't change it for the world."
"I have a book coming out next year in the US on this very topic. Namely, a one stop resource on IVF – from a personal and medical perspective – for busy women (and their partners!) who need a consolidated guide." One of the chapters touches on decision making. If nothing else, you can expect to be faced with decision after decision from day one. "Whether that be on drug protocols, embryo testing, lifestyle changes, etc. prepare yourself with as much research and knowledge as you can, gather your support group, shore up your finances, get an awesome doctor on board (I loved mine!) and make sure you and your partner have very strong and open lines of communication. I did my IVF here in the UAE, and in comparison, to NY (where I am from) and other places in Europe we consulted, I can say my treatment was world class."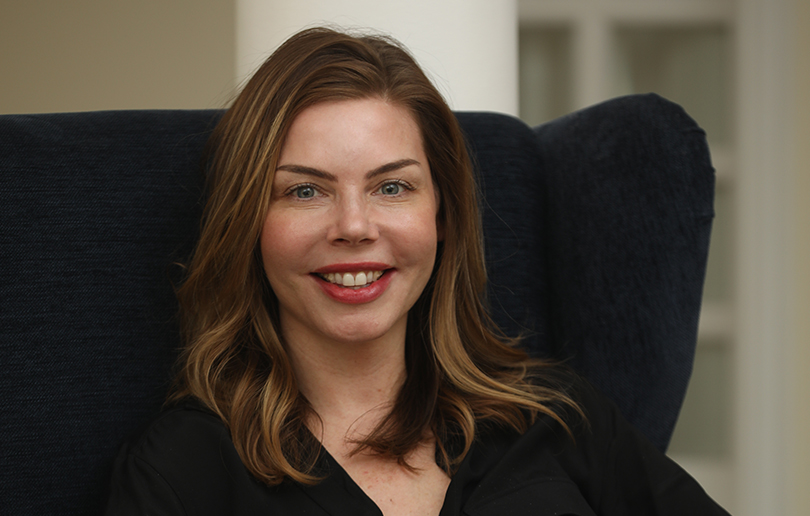 Karissa admits that motherhood has changed everything for her. "It continues to challenge, stretch, humble, and teach me when I feel no desire to learn any more. As for work-life balance, I'm not sure that exists in any pragmatic way. It's a constant juggling act no matter how good you get at it. I do get more done in a day now with three kids, than I did with none." Her days our described as happily chaotic, with focus on activities as a family. "We also do a 'switch-a-roo' day (my husband takes one kid, I take the other, then we switch mid-day and come back again for a family dinner) to get in that absolutely vital one on one time. With the new addition, we still have it pretty easy as he's only three-months old." She does explain that her kids go through phases as well, when one seems to need one of them more than the other, which always helps.
Motherhood is a journey, and Karissa says "Don't be so hard on yourself. Ever. You rock." As for how Karissa is going along with her third baby, she says she's still coming across products that are incredibly handy. "I recently discovered a diaper wipe warmer (who knew how fabulous these were!?) and the Snoo crib (a responsive baby bassinet that boosts a baby's sleep by combining gentle rocking with soothing white noise and snug, safe swaddling). How I had two other kids without those things is beyond me!
Visit The Simplicity Line online here.