Review: The Crossing
Located at the elegant The H Hotel on Sheikh Zayed Road, this stylish venue offers a unique approach to modern Indian cuisine
The restaurant's name comes from the crossing of cultures, shared Indian experiences and the multiple food types that coexist in India.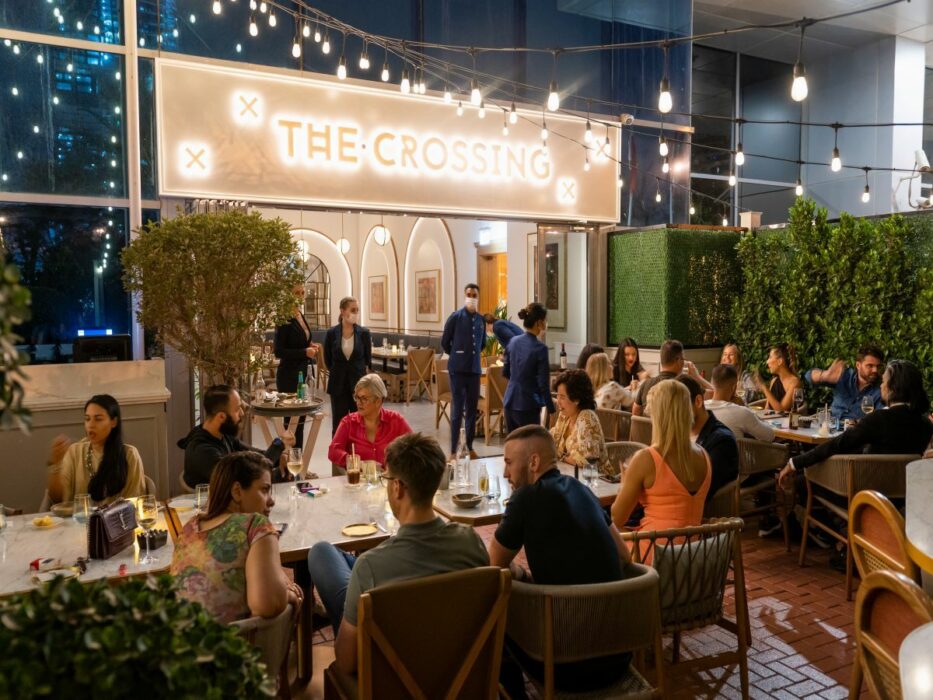 The venue features minimalist decor, potted plants, sleek furniture and understated accents. The head chef, Ankur Chakraborty, whose family worked for the Indian Trains, was exposed to a variety of regional cuisines throughout his childhood. As a result, the interiors are inspired by the waiting lounges of Indian railways.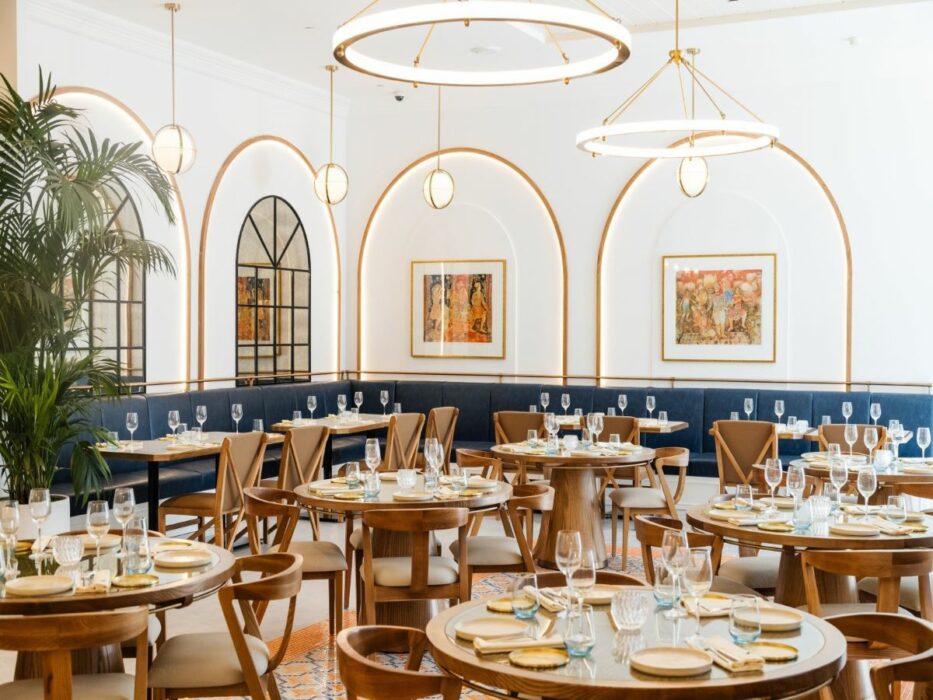 As soon as my dining partner and I enter the restaurant, we are warmly greeted by the friendly waiter. The atmosphere is relaxed and inviting and makes you feel as if you were dining in private at home.
After we check in detail all the menu has to offer, we decide to go for the tasting menu called Corbusier which offers seven dishes paired with premium grapes (AED499 per person). The menu's name is inspired by Chandigarh, located at the foothills of Shivalinks, the dream city of India's first Primer Minister that was planned by the famous French architect Le Corbusier.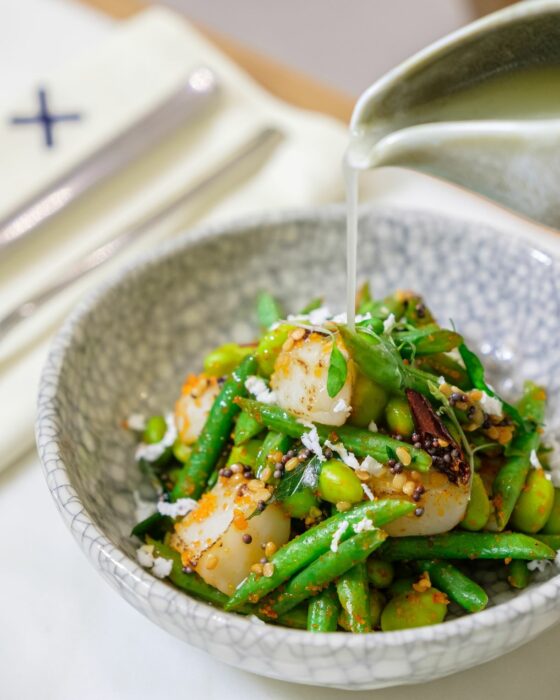 To whet our appetite we start with chaat, with sisho leaf crisp, chickpea chaat with curd and chutneys. I have never tried sisho leaf before so I was curious about the flavour. To my delight this dish was crunchy and full of flavour.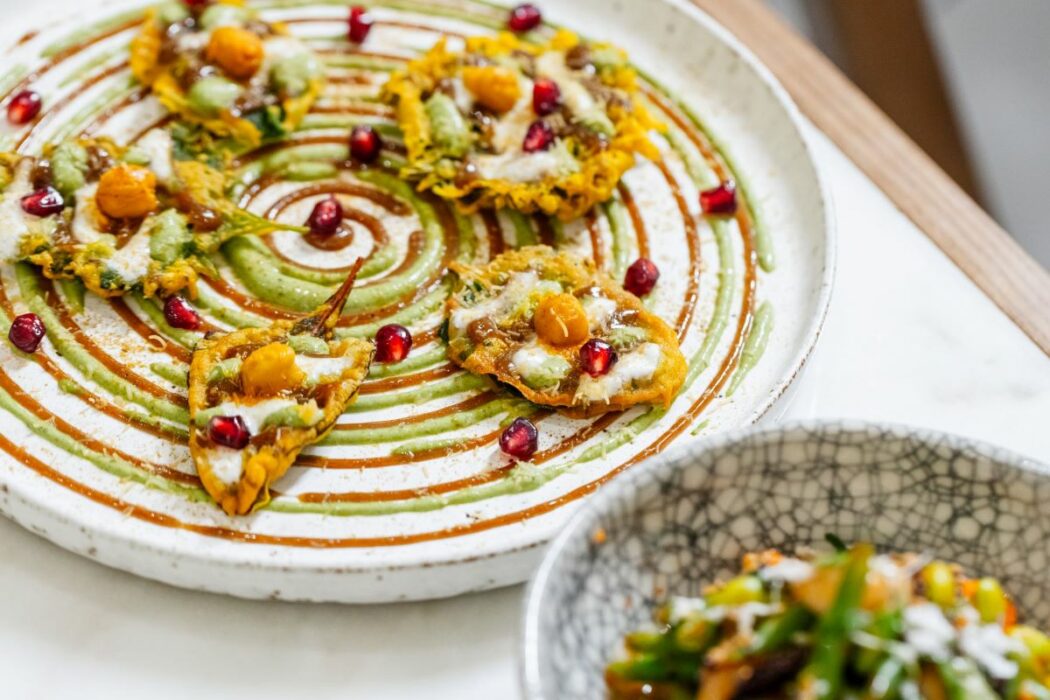 Our culinary experience continued with kalimpong dumpling with chicken 'shu jiao' and chilli garlic chutney which was incredibly soft, tender and truly delectable, grass-fed lamb chop with royal cumin, black pepper and greens, which was well-balanced and incredibly succulent, and gunpowder prawns with butter pepper garlic and gunpowder masala, which were juicy and brilliantly captured all the richness of its flavours.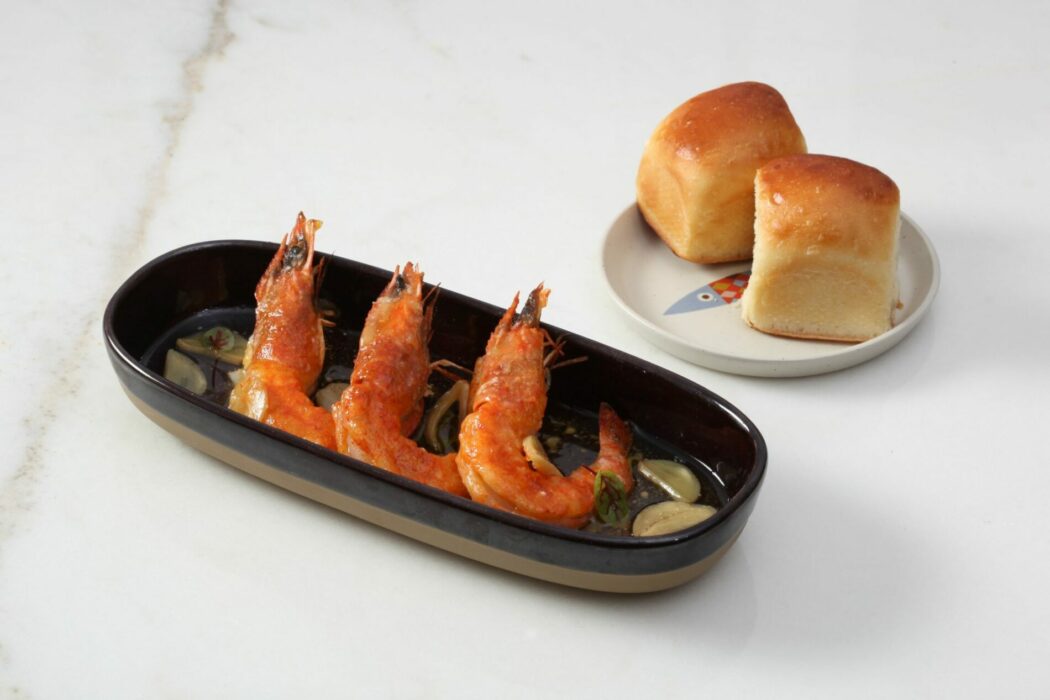 We continued with the delightful paneer tikka with pressed fresh cottage cheese with achar filling and ragi khoozh, served chilled and slow-cooked with finger millet and rice with curd, pickle and crisps, which was tender and flavourful.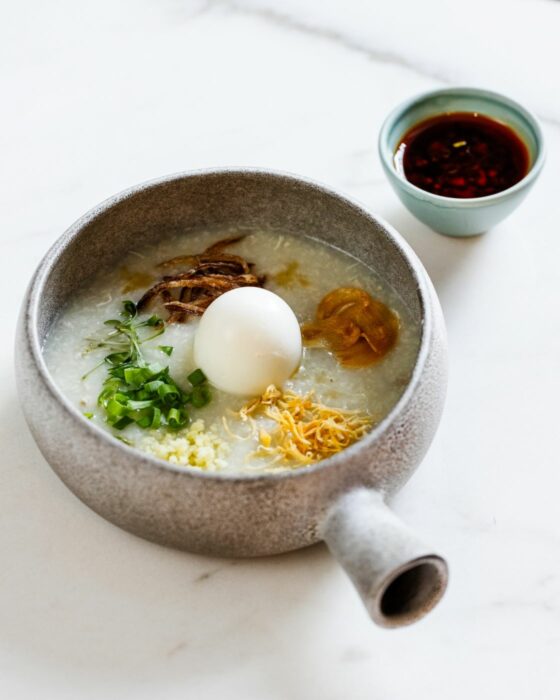 For mains, we were brought las maas, USDA prime ribeye with Mathania red chillies and lal maas curry. It was incredibly succulent, and my dining partner couldn't stop highlighting how delicious it was.
After a short break, we ended this fantastic gastronomy adventure with dark chocolate bake with notes of sweet lemon, honey, mango and caramel, which was rich and luscious.
The Crossing is an ideal place to rediscover all Indian food can offer and perfect for intimate meals, business dinners and date nights.
Open daily from 12pm-12:30am. Call +9714 491 9695 and visit the website or Instagram