Embrace the spirit of Ramadan with Evermore's captivating new collection
If you are looking for that extra something to make a fashion statement during the Holy Month or a heartfelt Eid gift that will make the significant woman in your life swoon, Evermore's new collection, Izhar, might be the answer.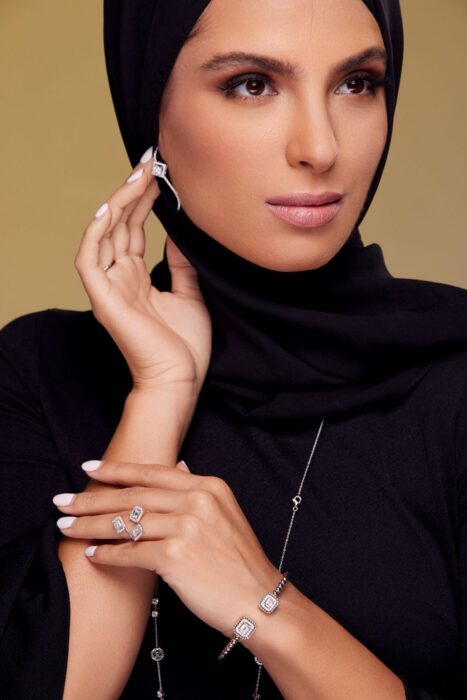 The special Ramadan collection from the native lab-grown diamond brand Izhar includes magnificent long necklaces, delicate bangles, chokers, bracelets, cocktail rings, and earrings created to go with your stylish clothing selections.
DEF ultra white lab grown diamonds are used in the creation of each one-of-a-kind piece, providing greater size, sparkle and shine. There are plenty of options to choose, from lengthy necklaces and delicate bangles that will sparkle against abayas and vibrant kaftans to diamond strands that you may wear with monochromatic clothing.
Although dangly earrings and cocktail rings are usually traditional options for accessorizing an outfit, Evermore's pieces incorporate fancy-shaped diamonds, such as pear, emerald, and round ones, giving them a more contemporary feel.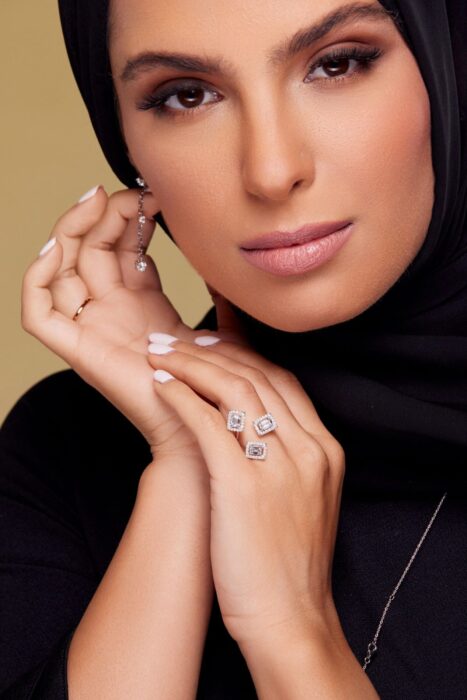 "Being homegrown, we understand the significance of the Holy Month and wanted to give the region's discerning audience beautiful pieces of jewellery that are certain to complement their seasonal look at a contemporary price point.  This collection seamlessly combines the miracle of modern technology with design prowess and truly celebrates the spirit of the season," said Rohan Siroya, CEO, Evermore by Siroya ALTR.
Evermore diamonds are chemically, physically, and visually identical to genuine diamonds since they are created using just carbon, simulating the process of diamond formation that occurs beneath the earth.
These made-to-order gems, which are type 2 and purer than 98% of the world's diamond supply, have a flawless purity about them, just like the rarest jewels in the world like the Kohinoor and the Millennium Star. As a result, they are more environmentally friendly, do not abuse human labour, and have low carbon footprints.