7 tips to design your child's nursery
With a little one on the way, setting up a nursery will be on your mind. These helpful ideas and the freedom to get creative mean you might even enjoy it!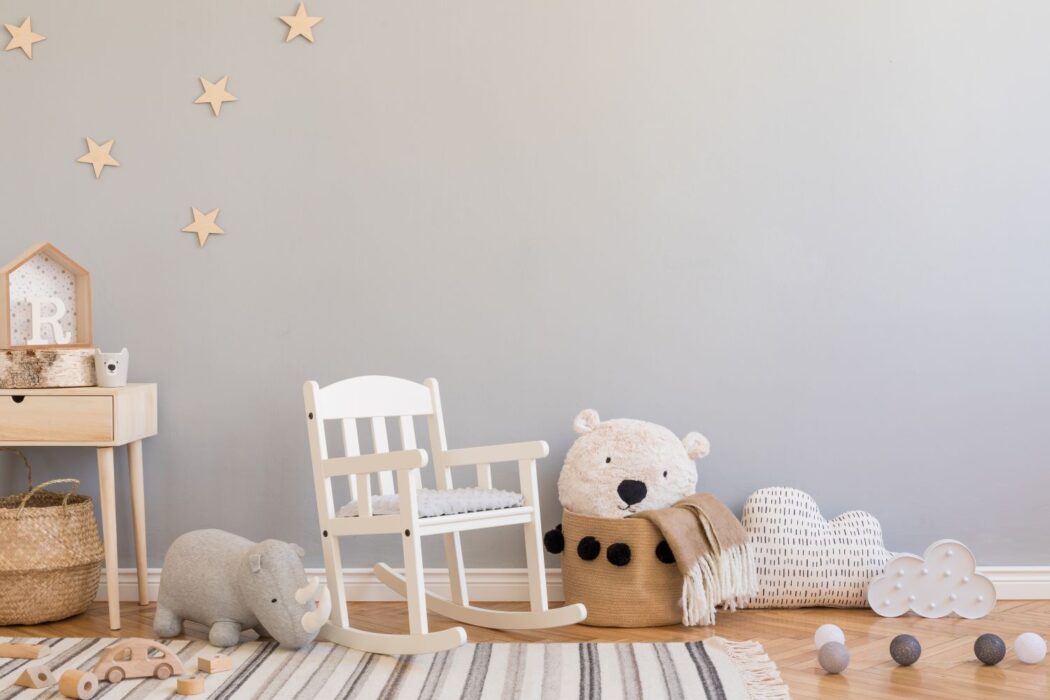 With a little one on the way, decorating the nursery is another job on the seemingly endless list that needs to get done before the big day! Not knowing where to start can be overwhelming but don't worry – here are a few tips that will send you in the right direction.
Build a mood board
Putting together a mood board is a fantastic place to start. It provides you with the freedom to brainstorm ideas, layouts, colours and anything else you want. You can use apps such as Pinterest and compile all sorts of photos for inspiration that fit into the theme that you're going for.
Home sweet home
One aspect that lots of families don't consider is how the nursery room fits into the theme of the house as a whole. Some careful consideration here and your nursery will seamlessly match the rest of your home, giving it the sense of being well-thought through, as opposed to sticking out!
Safety first
When it comes to outfitting your baby's nursery, it's good to keep safety at the forefront of your mind. Ensure that the cot meets the standard safety requirements and take care to position it away from any hazards in the room, such as windows, electronics or cables.
Plan it out
If you have the option of choosing which room to use as the nursery, a quiet room at the rear of the house can work best. Ideally, it'll be close to your room so you can get there quickly when the need arises. Make sure that it's a comfortable temperature and has black-out blinds to keep the room in darkness and to encourage your little one to sleep soundly!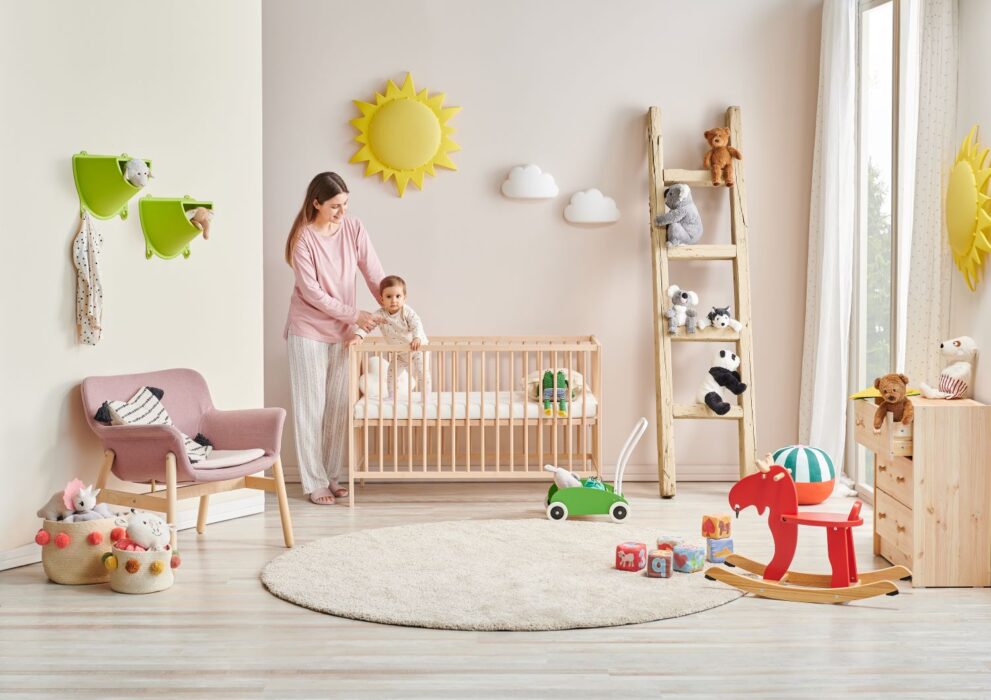 Timeless simplicity
The most beautiful nurseries are often the ones that have a simple but useful selection of furniture that is aesthetically pleasing while remaining functional. As exciting as it is to decorate, pause for thought before each step and, if in doubt, keep things neutral. A calming colour palette and a comfortable chair for mum or dad to sit in while keeping an eye on the baby is a must!
Think ahead
Is there going to be another new family member on the way that needs a nursery once your newborn has outgrown it? Or do you intend for the nursery to turn into your little one's bedroom once they get a little older? The answers to these questions will help to decide which way to decorate it – whether you lean into a specific theme or leave things open-ended for the years to come.
Get creative
Redecorating a room from scratch can be so much fun! Let your creative juices flow and don't be afraid to try something different. A feature wall, special wallpaper or a quirky rug might be just the thing to finish the new nursery off with a flourish!
So take this opportunity with both hands to have fun and create the perfect soothing space for your soon-to-arrive bundle of joy!