Why the Palm Jumeirah is great for families
Barnaby Crompton, super prime property broker and partner with Crompton Saltini Real Estate, explains why the Palm Jumeirah is an ideal destination for families.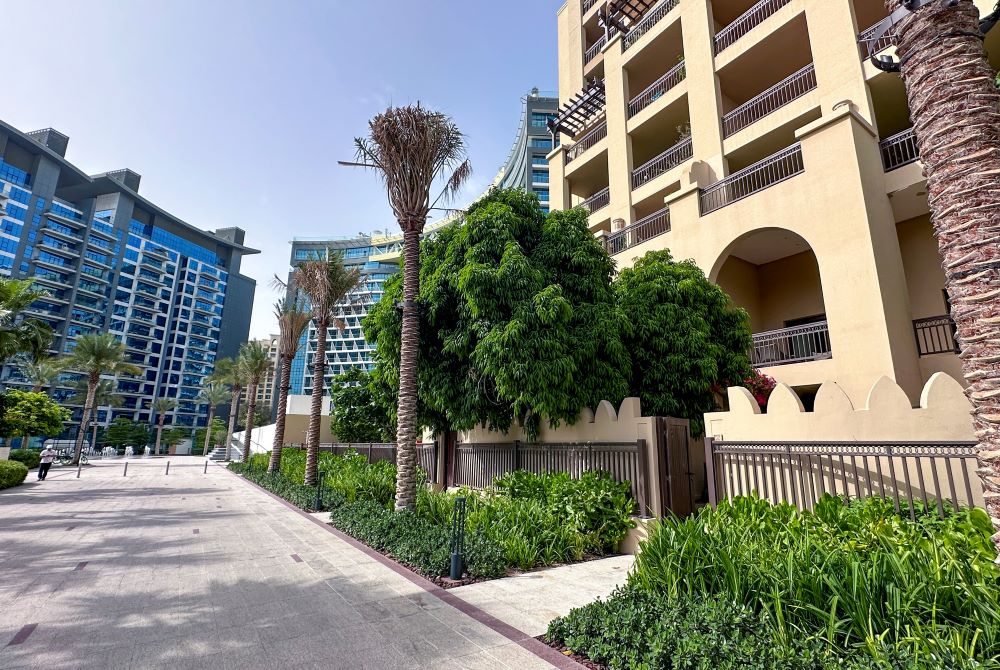 The Palm Jumeirah must be among the world's most iconic places to live, but it's not all upwardly mobile young ex-pats and footballers on the fronds. It's also a great place for families – and here's why.
Firstly, the most obvious reason is the direct access to the beach regardless of whether you choose a villa or an apartment. You're never more than a five-minute walk to the water. There are several areas that are good for kids – most notably the linear park between the shoreline apartments that has play areas, a great long pathway for riding scooters and also a running track. There are also cafes abutting the promenade.
Besides, don't forget the Aquaventure water park. You can spend the day on the white-knuckle water slides or even spend a very memorable time swimming with dolphins. It's actually the world's largest waterpark and aquarium, with 65,000 marine creatures.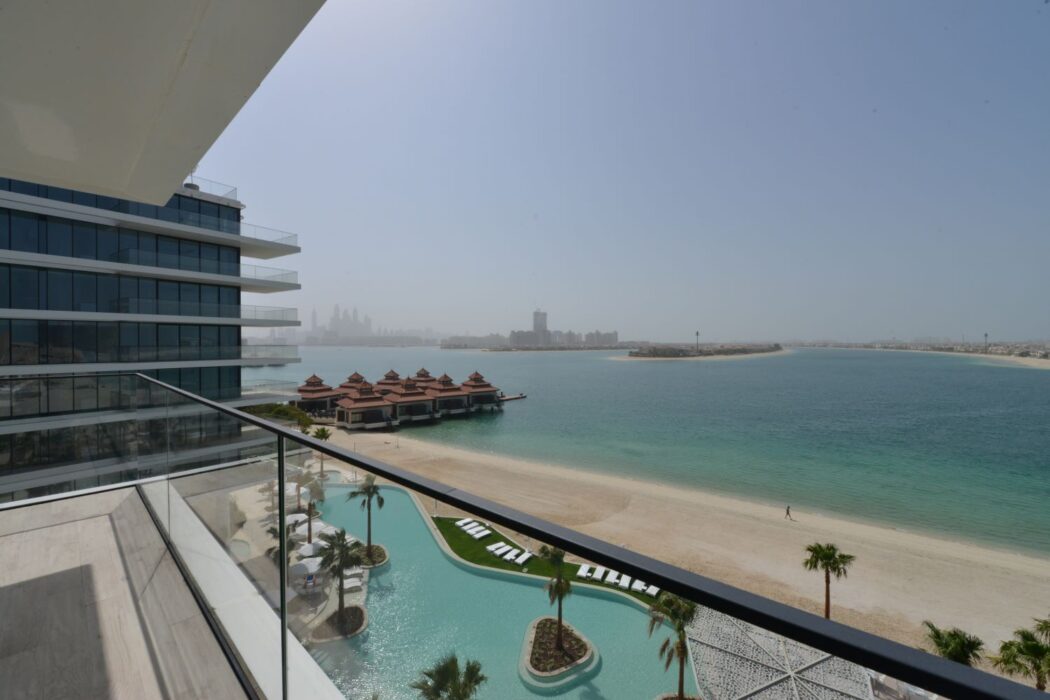 Schooling isn't on the Palm, although there are a few nurseries, including the Redwood Montessori Nursery. You do need to venture off island for the secondary and further educational needs, but you don't have to venture far. Dubai College is the closest secondary school, and it also just happens to be one of the highest regarded schools in the whole city.
A little further afield (around five minutes, traffic permitting) you have Dubai American Academy and the American School of Dubai. So either on the Palm, or just off it, you are catered for Montessori, IB, US and British academic curriculums. Not a bad selection.
There are seats of further education in Media City such as University of Wollongong, Middlesex University and Dubai Business School.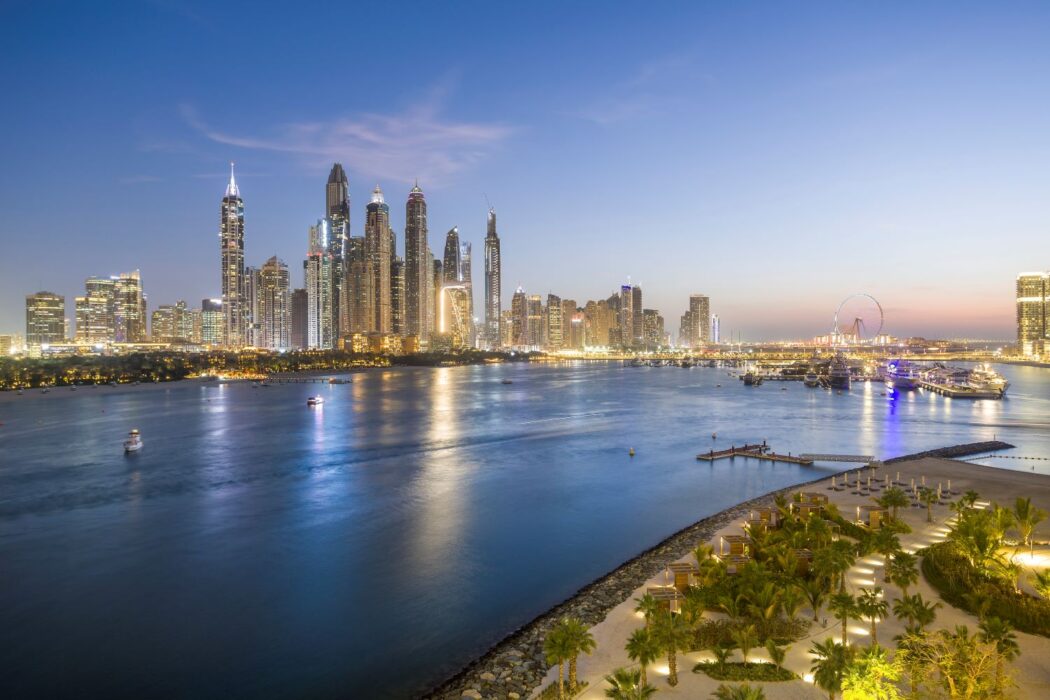 As well as being a sun worshipper's paradise – with many villas even having their own splash pools and private beaches, there's a rich bunch of activities for all the family, like paddle boarding, play areas, trampoline parks and countless gyms. Skydiving at Skydive Dubai is close by, and you can't avoid posting a few Instagram shots from the world's highest 360° infinity pool the Aura sky pool on the 50th floor of Palm Tower.
Shopping is convenient, with the upmarket Nakheel Mall running underneath the shoreline apartments. There's a large Waitrose supermarket, and a range of stores including the likes of Footlocker, Borders and L'Occitane.  Mall of the Emirates – with its enormous array of stores, cinema and ski slope, is around 15 minutes drive away.
In terms of public transport, there isn't a square inch of Dubai that's not covered by the RTA, Uber, Careem and the new kid on the block, Yango taxies. The elevated monorail transports passengers from the multi-storey car park at the base of the trunk to the Atlantis water park with a stop at the Nakheel Mall.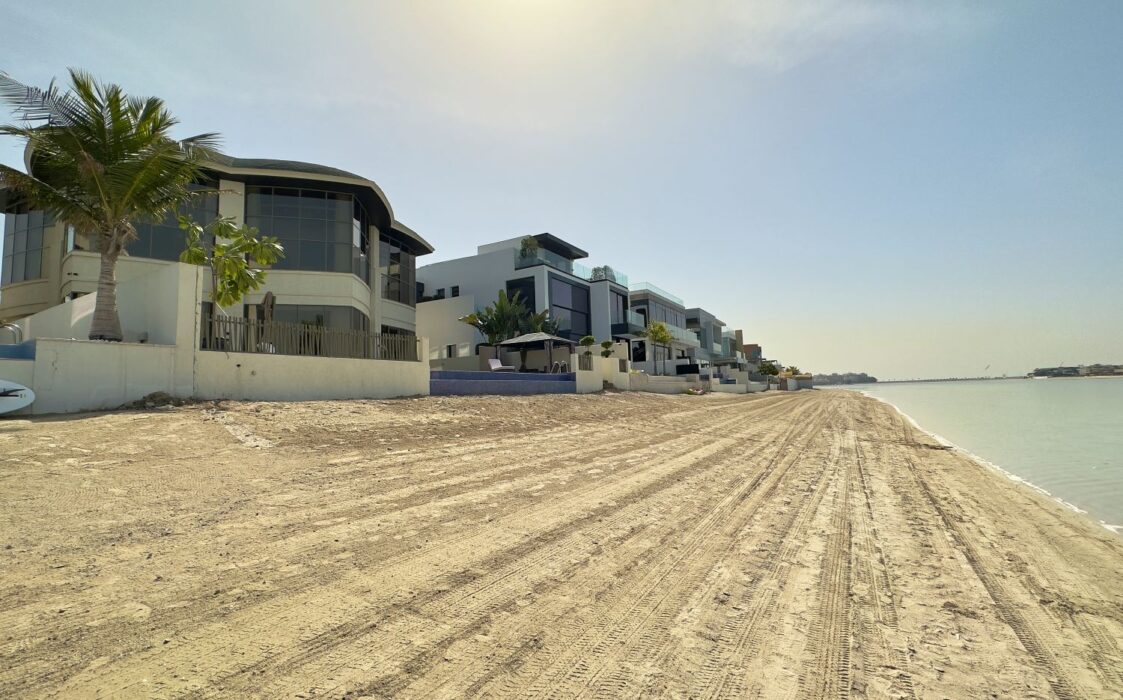 The location is a luxurious, exclusive residential community with a range of villas, townhouses, and apartments to suit different family sizes and preferences. The properties here are renowned for their high-quality construction, modern amenities and stunning views of the Arabian Gulf or the city skyline.
I believe the area is designed with families in mind, offering a wide array of amenities and facilities. Many of the man-made island's residential compounds feature private pools, landscaped gardens and recreational areas for children. Then there are the parks, playgrounds, and open spaces where families can enjoy outdoor activities together.
Safety and security are always reassuring, and the island has a dedicated security team and gated entrances, providing a safe and secure environment for families. Parents can have peace of mind knowing their children can play and explore within a well-protected community.
The area offers also a lifestyle that revolves around convenient leisure and beach life, with a wide range of recreational and leisure activities suitable for all ages. There are world-class resorts and hotels that provide family-friendly services and facilities, including water parks, kids' clubs, and entertainment options. Residents also have access to a plethora of fitness centres, spas, restaurants, and retail outlets within the island.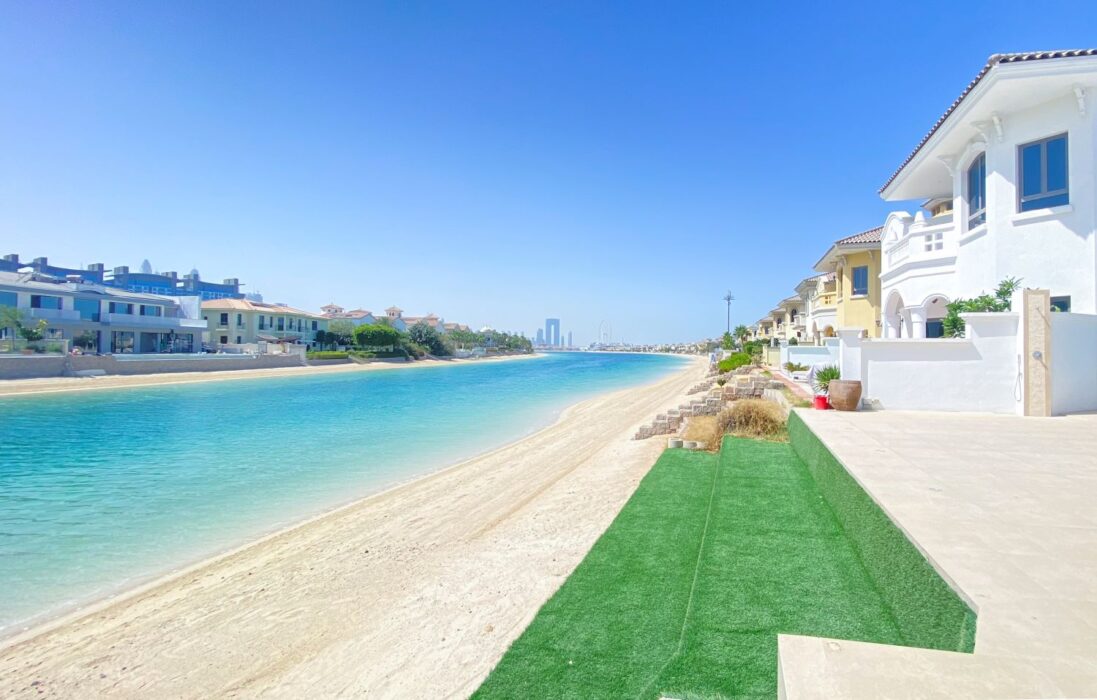 In addition, the Palm Jumeirah is known for its vibrant and diverse community, attracting residents from all over the world. The island hosts regular events and social gatherings, allowing families to connect and build relationships with other like-minded individuals. This sense of community fosters a supportive and friendly environment for families to thrive.
These are just a few reasons why this location in Dubai is considered an excellent choice for families. Its luxurious properties, family-friendly amenities, beautiful surroundings and strong emphasis on safety create an ideal environment for families to live, play, and create lasting memories together.