Honouring dads: celebrating Father's Day
We look at the special role played by dads and explore meaningful ways to make this Father's Day memorable.
Father's Day is a special occasion that provides us with the perfect opportunity to express our love, gratitude, and admiration for the fathers in our lives. This heartfelt celebration is a chance for mothers and children alike to acknowledge the significant role fathers play in shaping the family. In this article, we will share creative ideas for celebrating and highlight the impact dads have on their little ones' lives.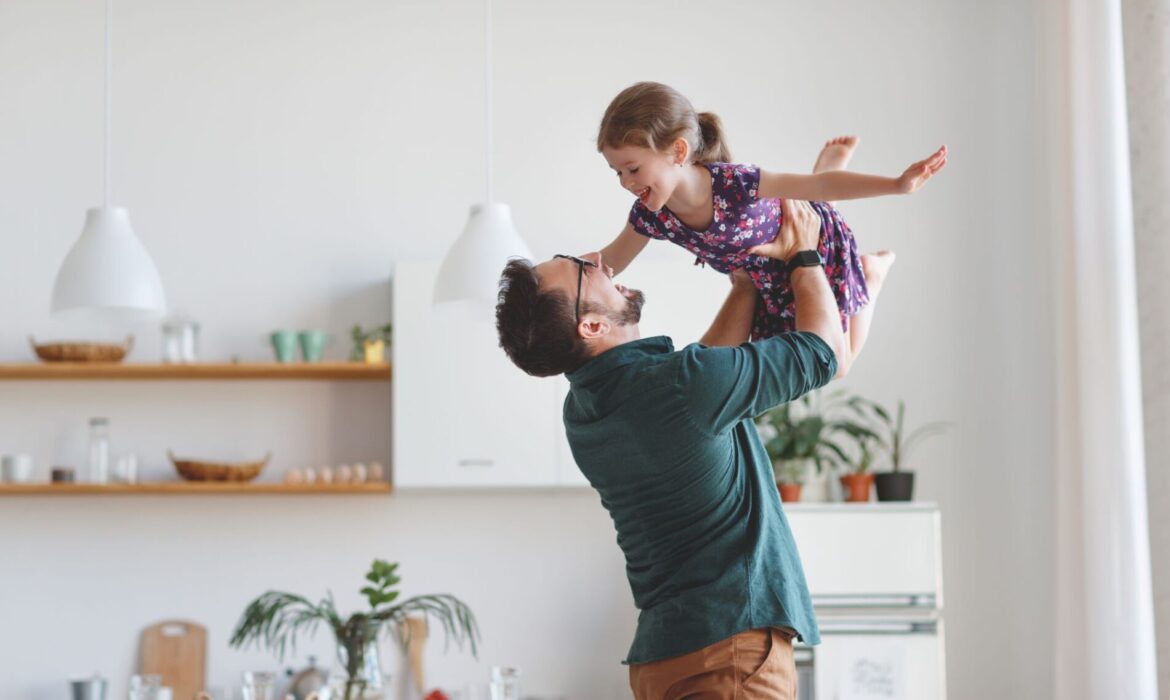 THE IMPORTANCE OF FATHERHOOD
Fathers have an immense impact on a child's life. They're not just providers and protectors, but also pillars of emotional support and guidance. Research suggests that involved and nurturing dads contribute to their children's overall development, fostering healthier relationships, improved academic performance and enhanced self-esteem. While we often discuss the importance of mothers and motherhood, there is also no doubt that fathers play a vital role in shaping kids' lives, helping them grow into confident, compassionate individuals.
A DAY TO CELEBRATE FATHERHOOD 
With Father's Day just around the corner, it is a time for families across the UAE to express their gratitude towards the extraordinary fathers who dedicate themselves to their children's wellbeing. Father's Day is not just a calendar date; it represents a lovely occasion for mothers and kids to come together and celebrate the invaluable contribution of dads. It's a perfect opportunity to acknowledge the love, guidance and support they give, as well as the positive role they play in building strong, loving families.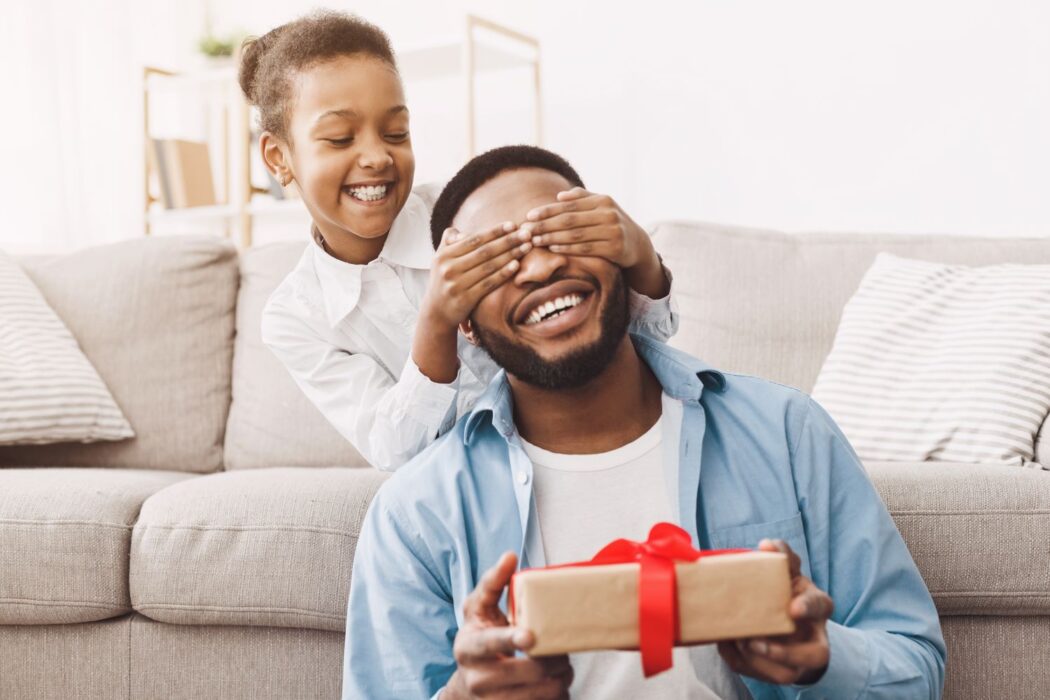 In this magazine, we regularly talk about the amazing and heroic qualities of mums! Father's Day is a chance to do the same for dads, showing appreciation for the sacrifices, effort and selfless work of the father figures in your little ones lives. There are lots of great ways to show your appreciation and make the dad in your house feel special, which we go into below.
EXPRESSING GRATITUDE 
One of the most powerful ways to celebrate Father's Day is by expressing genuine gratitude for all that fathers do. It can be really nice to get your children to write heartfelt letters, create handmade cards, or even put together a scrapbook of cherished family photos. These personalised gifts will undoubtedly touch your partner's heart, serving as a beautiful reminder of the positive impact he has on your family's life.
QUALITY TIME TOGETHER
Father's Day is the ideal occasion to carve out quality time between little ones and their dad. Consider planning activities that the entire family can enjoy together, such as a picnic in the park, a family hike, or a fun game night. There are plenty of options for family outings here in the UAE, from exploring the beautiful beaches, to visiting cultural landmarks and galleries, or even just trying an arts and crafts activity together. Spending time together is the main thing, although trying something new as a group is a great way to have a memorable day as a family!
A CHANCE TO PAMPER  
Mums and kids can seize the opportunity to pamper and spoil fathers on their special day, as it can be hard to persuade dads to indulge themselves normally. Treat him to a relaxing day at the spa, a homemade breakfast in bed, or a thoughtful gift that aligns with his interests and hobbies. The gesture will not only make dads feel appreciated but also provide you with a chance to show how much you care and value him.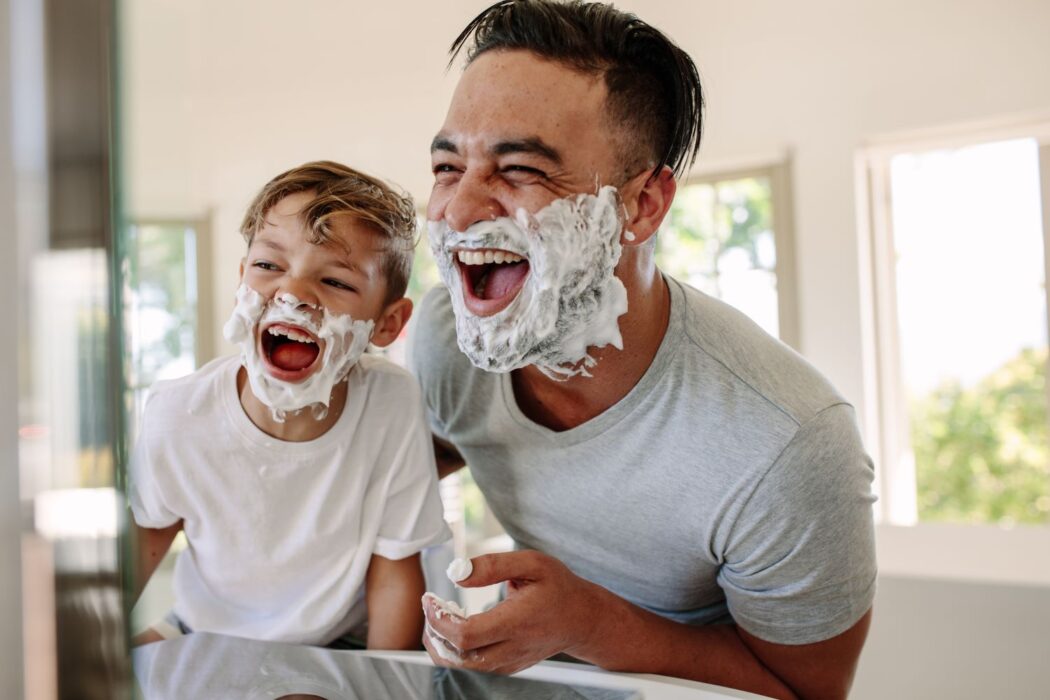 REFLECTING ON FATHERHOOD 
Father's Day presents an ideal occasion to reflect on the significance of fatherhood and its transformative influence. You might like to encourage your little ones to interview their dad, capturing his wisdom, stories and experiences. This is not only a unique experience but also allows children to get to know their father as his own person, as well as appreciating the wisdom and guidance that he has to offer.
PLAN A NICE TREAT
A treat can come in many forms, but is a sweet way to make dads feel special. Perhaps your kids could help with chores, prepare a delicious, celebratory meal, or organise a surprise, such as a homemade cake or a movie night. Involving the entire family makes the occasion feel more exciting, and also emphasises the value of teamwork and the significance of appreciating each other's efforts.
RECOGNISING ALL FATHER FIGURES 
Father's Day is not limited to biological fathers alone. It is a day to appreciate all father figures who have played a significant role in our lives. This includes stepfathers, uncles, grandfathers, mentors, or any male figure who has provided guidance and support to you and your little ones. It's always nice to take the time to acknowledge these men and express your gratitude for the positive influence they have had on your journey on this special day.
Through spending quality time together and putting effort into a nice treat, you can create a memorable and meaningful day that honours the dad in you and your children's life, all while making lovely memories together as a family!