Win a ClevaMama Therapeutic Maternity Pillow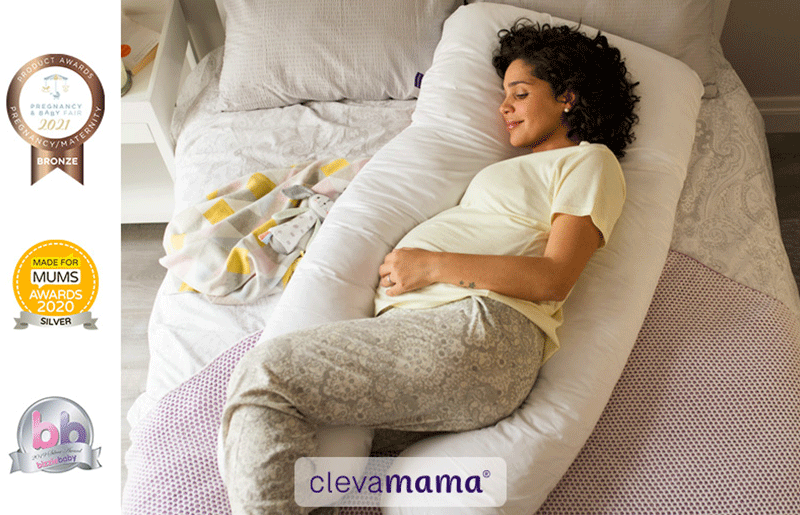 Sleep is vital during pregnancy. But it's not always easy to get comfortable. ClevaMama's Therapeutic Body & Bump Maternity Pillow offers total relaxation for Mum & bump, and we have 1 maternity Pillow to give away to one lucky Mum2Be.
This luxurious full-body pillow offers support for key areas of the body all the way through each trimester, helping to avoid cramps, indigestion, reflux and other symptoms as well as improving blood circulation and relaxation, guaranteeing a better night's sleep. And when baby is born it can be used as a supportive nursing pillow, supporting both Mum and baby.
Maternity Pillow Features:
Supports head & back to bump & knees.
Helps combat fatigue & reflux.
Helps to reduce the discomfort caused by SPD.
100% soft cotton removable cover.
For all body sizes and shapes.
Enter today for your chance to win!
<strong>This competition is now closed!</strong><br />
Winner is Nuray Koksalan