WIN! A SEBAMED GIFT HAMPER WORTH CA. AED 400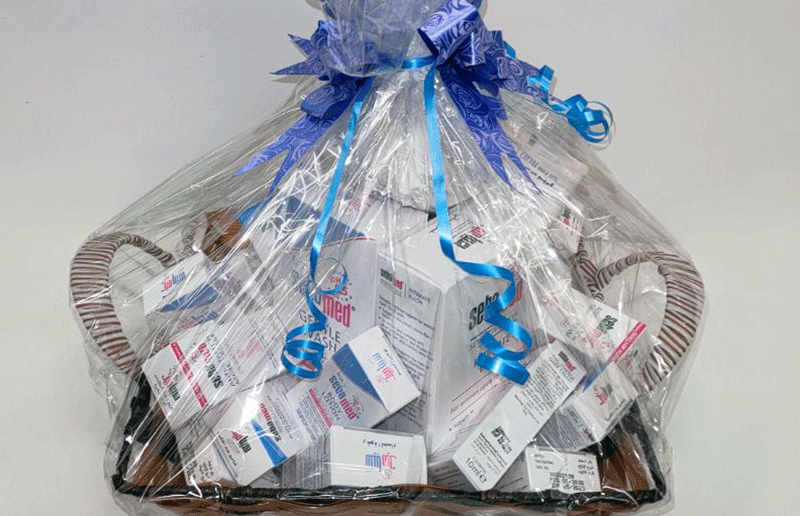 A baby's skin has a big job to do! It needs to protect against dehydration, cold and heat, pollutants and irritants. Not only this, a baby's skin has pH levels that are higher than those of adult skin, which is usually characterized by a pH value between 5 and 5.5. Healthy skin has a biological slightly acidic surface called the acid mantle. The delicate skin of a newborn is lacking this protective acid mantle, which is established during the first few months of life. Containing ingredients that include botanical oils and vitamins, Sebamed products work with the needs of baby skin as they moisturise and protect.
Sebamed represents one of the leading brands for medicinal skin care with a pH value 5.5 of healthy skin. All products of the sebamed range contain high-quality active ingredients which cleanse and nourish the skin without destroying the natural acid protection mantle. More than 120 scientific studies have tested the high effectiveness and skin compatibility of all Sebamed products and confirm their suitability for sensitive and problematic skin. This stunning gift hamper contains the best range of Sebamed products to take care of mother, baby and child! Enter today for your chance to win!
<strong>This competition is now closed!</strong><br />
Winner is Simna Sunesh