WIN! A FABULOUS 'FAMILY FRIDAY' BRUNCH EXPERIENCE AT REFORM SOCIAL & GRILL WORTH AED 1,100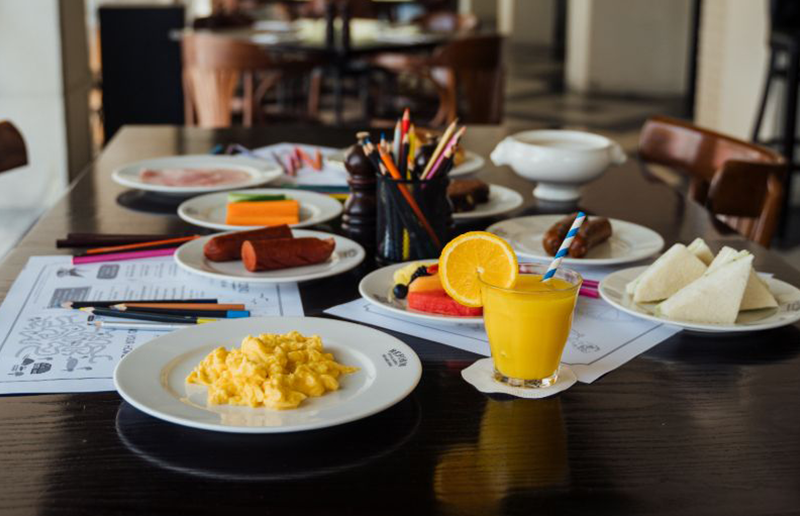 A place where parents can truly relax whilst their children enjoy the Lakeside play area and spacious green surrounds, Reform Social & Grill is introducing a weekly brunch for the family for the cooler months. The brunch will launch in Reform Social & Grills summer tent, moving the outdoor Lakeside in the cooler months. And what better way to treat the kids after getting back into the swing of school than a great family time meal together at the end of the week?!
Launching on Friday 10th September and running every Friday from 1.00pm to 4.00pm, the venue's 'Family Friday's' event schedule includes live music by Oli and Kane, also known as The Kick; and entertainment for the little ones with stations set up for arts and crafts, ceramic design and jewellery making. Comedian and magician, Alistair Stevenson will be keeping both the adults and kids entertained with table-side magic while you tuck into classic British brunch favourites with free-flowing fizz.
On the menu there's a choice of ploughman's or meat platter, hearty mains which include Asparagus & Lemon Risotto, Chicken Kiev, the famous Reform Burger, and traditional British Fish & Chips. The kids' menu offers smaller portions of their favourite dishes. Finish up with an unlimited offering of British classics from the dessert bar, and check out how excited the kids will be as they make their own creations at the separate Sundae Station. You'll make happy family memories at the Reform Social & Grill Family Fridays!
Enter this fabulous competition today for a chance to treat the family to a truly special brunch experience!
<strong>This competition is now closed!</strong><br />
Winner is Tanya Scott