WIN! ONE OF 3 GROCERY E-VOUCHERS WORTH AED 500 EACH FROM 'FENIX F10' (for Reem Island Abu Dhabi delivery only!)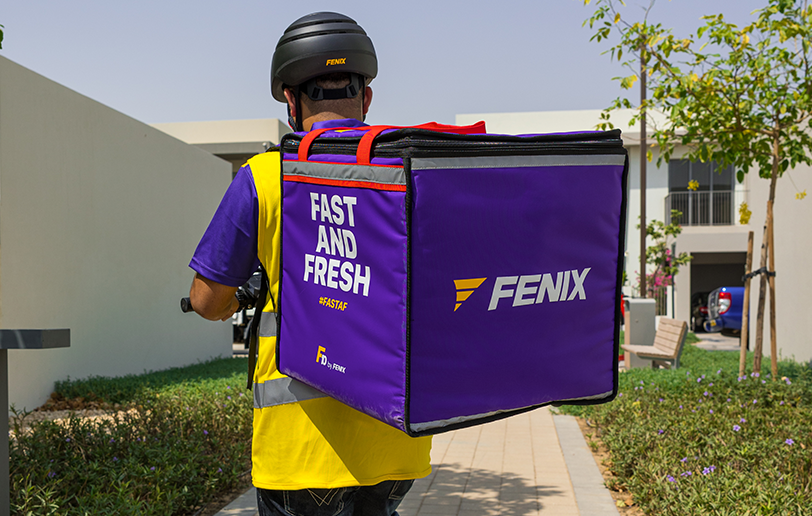 FENIX recently launched its groundbreaking 10-minute fresh grocery delivery service, F10, in Al Reem Island in Abu Dhabi, UAE. F10 is the first rapid delivery service in the region and the world's first launched by a micromobility operator.
FENIX promises to deliver fresh groceries and a wide range of baby products to mothers within 10 minutes of placing the order with no minimum order and free delivery! From baby food and diapers to fresh produce, household essentials and healthy snacks for the little ones; FENIX offers mothers the convenience and flexibility to relax and give their babies undivided attention, without having to worry about doing grocery runs! Mothers in and around Al Reem Island can easily order what they need by downloading the F10 mobile app from the Google Play Store and iOS App Store. For a limited time only, new users can place their first order for free, up to AED 50 off. FENIX, through F10, is offering 3 lucky mums the opportunity to win a month's groceries and baby products for free, up to the value of AED 500, with the F10 rapid delivery service! If you're in the Reem Island area, then enter today for a chance to win one of these 3 fabulous prizes!
<strong>This competition is now closed!</strong><br />
Winner are<br />
Kelly Mason
Mathilde Dewi
Lucille Banez