The five BEST kids' spring camps in Dubai
Want to keep the kids entertained this spring break? Mother, Baby & Child has put together a list of the best kids' spring camps in Dubai this year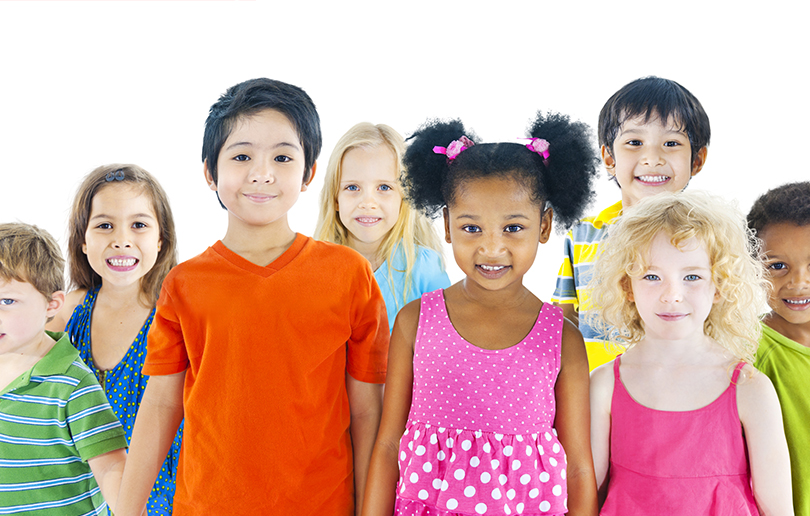 Toddler Town spring camp –
best for Easter-themed activities
This spring Toddler Town will be running two spring camps in Dubai, one at their nursery in JBR and another at their centre in Jumeirah. Kids will be kept entertained with fun weekly themes and exciting activities including Easter egg decorating and an Easter egg hunt. There's a wide variety of both indoor and outdoor play areas to explore, and kids will be spoilt for choice. Children can explore the expansive playgrounds, conquer Everest on the nursery's child-friendly climbing wall, go swimming, attend cookery sessions, dance at Kiddie Gym lessons, role play in the nursery's Tiny Town and set their inner gymnast free in the nursery's soft play gym.
Details: Spring camp runs from 26th March to 6th April 2017. Price AED 150 per day (packages available). Location: Toddler Town British Nursery, Villa 20, 21st Street Safa 2 (+971 4 3882999) and Amwaj 5, JBR (+ 971 4 4528080). For more information visit Toddler Town.
Willow nursery Dubai Marina spring camp –
best for Dubai Marina families
Willow nursery in the Dubai Marina will be offering a wide range of activities at their spring camp, which incorporate both fun and learning. Taking advantage of the warm weather, Willow nursery has a stunning outdoor area for kids to explore. The nursery has a great kids' outdoor play gym which little ones will be able to use every day of the week, along with football, dance and music classes, aiming to give kids a holistic and fun approach to learning, improving – amongst other things – co-ordination, listening skills, social skills and language. Willow will also be offering free snacks and lunches from 'Leela's lunches' for all children who are registered for their spring camp.
Details: For children aged 45 days to six years old. For more information and to register, email admin-marina@willownurserydubai.com or call +971 4 554 5802.
Kid's Island and Cocoon nursery –
best for creative kids
The 'Somewhere Over the Rainbow' spring camp will take place in Jumeirah 3, and take your child on a journey into a world of colours and exploration. They'll be presented with opportunities to be creative and work off some of their holiday energy in a fun-filled environment. Kids will be able to channel their inner artists using paintbrushes, fingers or even feet to paint. Their days will be filled with singing, dancing, play dough, obstacle courses, role play, cooking and sensory play. Stories from Eric Carle and Julia Donaldson will accompany them on their Spring Camp adventure. Activities will vary daily to ensure everyone has a memorable holiday.
Details: 12 months – 4 years. 26 March – 6 April, 8 am – 1:30 pm. AED 170 per day (sibling or EPC discounts available). For more information email Info@kidsislandnursery.com, visit Kid's Island nursery or call +971 4 394 2578 / 2579.
Kings' and Ecoventure spring camp –
best for adventure activities
Kings' school have teamed up with Ecoventure's outdoor learning experts to create a unique outdoor spring camp. Each day, children will have the opportunity to try different activities, such as kayaking, rock climbing, develop their cooking and baking skills, challenge their dexterity on the archery range and finish off with some fun science or relaxing yoga. In addition to the multi activity camp children can opt for a robotics or sports led programme instead.The camp will be led by Kings' teachers and Ecoventure instructors, no other school holiday camp boasts such highly qualified staff guiding and supporting children from Foundation Stage up to 14 years of age.Following the successful launch at Kings' School Al Barhsa, this spring the holiday camp will be extended to all three Kings' campuses (Al Barsha, Nad Al Sheba nad Umm Sequim).
Details: Foundation stage to 14 years. 26 March to 6 April 2017. For more information email holidaycamps@ecoventure.ae or visit Kings' or Ecoventure holiday pages.
Willow nursery Um Suqeim spring camp –
best for cooking and art classes
Willow nursery's "Spring in the air" spring camp in Um Suqeim offers full day coverage the work around parents work schedule (the camp runs from 7.30am until 5.30pm), for all children from aged 45 days to six years old. The camp will run for two weeks, with the first week focusing on the art and crafts. Kids will have the opportunity to learn and discover all about creating their own beautiful masterpieces. No boundaries, no limits to discover each individual child's potential and creativity. The second week will focus on cooking, with children invited to smell, taste and learn new things to do with cooking and baking. Aside from the two themed weeks, there will also be a variety of activities on offer such as African beats drumming classes, football, 'crazy science' classes, dance and lots more.
Details: Children aged 45 days to six years old. The camp runs from 26 March – 6 April. For more information and to register, call +971 4 43214433 or email admin@willownurserydubai.com.