Five ways celebrity mums lose weight post pregnancy
Supermodel mum Chrissy Teigen recently opened up about how celebrity mums are able to shed weight so quickly after giving birth. In Today she said:
"Anyone in the public eye, we have all the help we could ever need to be able to shed everything."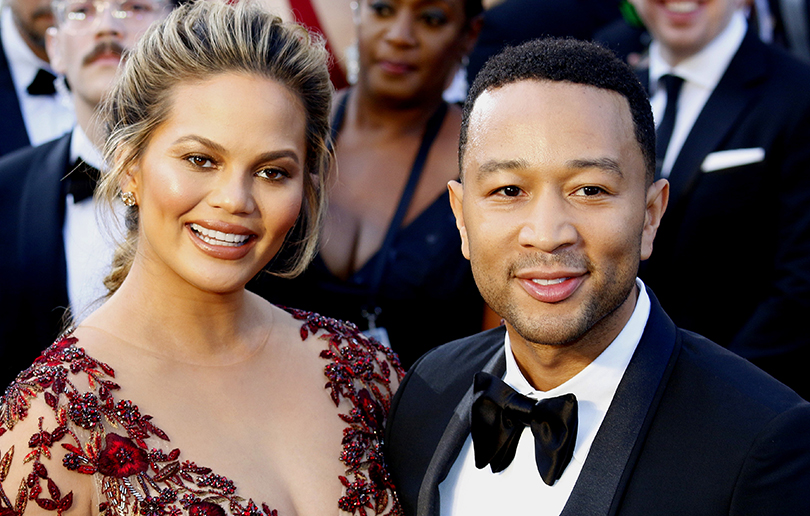 Teigen, who is married to singer-songwriter John Legend and welcomed daughter Luna earlier this year said:
"I think people get this jaded sensation that everybody's losing it so quickly, but we just happen to be the ones who are out there. We have nutritionists, we have dietitians, we have trainers, we have our own schedules, we have nannies. We have people who make it possible for us to get back into shape. But nobody should feel like that's normal, or like that's realistic."
Although you might not be able to afford the army of helpers that support celebrity weight loss, here are easy ways to help shed post pregnancy weight healthily:
Healthy diet
Experts recommend waiting until your six week check up before you start trying to lose weight and two months postpartum if you are breast feeding.
It's important to remember that as you recover from pregnancy you need a balanced diet, in order to regain strength and for your body to adjust to post pregnancy. If you are breastfeeding, it will also naturally help weight loss.
A post pregnancy healthy diet should look like very much like a regular healthy food plan, with plenty of nutrient dense vegetables, protein and complex carbohydrates such as brown rice and sweet potatoes.
Fitness classes
Attending postpartum specific fitness classes are a great way to get the endorphins racing and meet other new mums. Be sure to confirm with your doctor first that you are ready to start exercise classes. Again, many experts recommend waiting until at least your six-week postpartum checkup.
When you're ready, Football Center Dubai are offering some great HIIT classes for mums that also include childcare for free.