Dear Diary
Manika Dhama
Writer and Journalist
My daughter Aariana is four-and a-half years old. The most significant change her presence in my life has brought is that I have become more aware and conscious of what is really important in my life. She has led me to question what I really want, how I can create value in my life or that of others and what are the most fulfilling things – whether at work, in my relationships or in the way I lead my life now.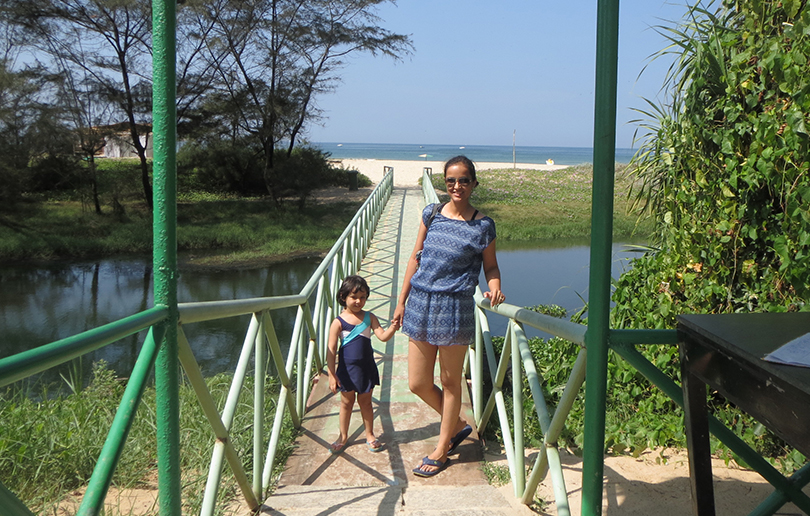 Life's most treasured moments
Parenting involves a lot of 'functional' elements. I have tried to make these and all moments with her about conversations and sharing. The hugs, storytelling and dancing without an occasion are all treasured moments because kids just fill you up with feelings that you can't always describe.
Biggest "aha!" moment as a mother
Oh so many! It began with the time the doctor said I'd have a daughter. Unforgettable moments have been there each day watching her grow into a very opinionated four-year-old, who, recently, upon being asked what she would like to be when she grows up, said: "playing guitar, scooter-ing and eating cupcakes."
Most difficult part of pregnancy
My pregnancy was one that involved a lot of travelling for work in the first five months, which I enjoyed because with a baby you are never alone. I even took a free-wheeling Eurotrip in the sixth month, breathing in the wonderful air at Engelberg in Switzerland, sitting out most rides at Disneyland Paris, walking down all the steps of Eiffel Tower and roaming the streets of Amsterdam.
The only terrifying moment was when a routine test had shown hints of a virus that could potentially harm the foetus. I cross-checked the results with specialists, in person, on web forums and via mail, including with a doctor who was an authority on the subject. It was only when he, and all others, confirmed that all was fine did I go back to breathing easy.
Favourite kids' fashion brand
Since the beginning, I found Mothercare products to be great in terms of quality, design, etc. For her clothes now, I like smart casuals from Tommy Hilfiger, Zara, Gap and H&M. Their kids' range is less "pink & frills are for girls" and more stripes, polkas and solid shades which I love.