Saudi Arabia mothers given right to drive
Saudi Arabia mothers are now allowed to drive in the KSA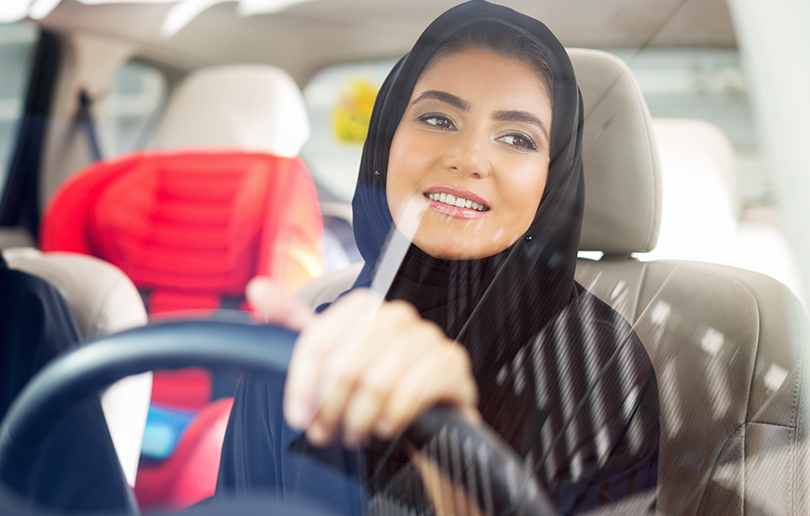 Saudi Arabia's King Salman announced this week that all women in the Kingdom would be given the right to drive.
The law, which will mean greater freedom for women across the country, is due to come in to force on 24th June 2018. According to the Saudi Press Agency, the Saudi government has been given 30 days to prepare polices and legal guidelines for the change.
The announcement is the latest change to women's rights in the country. Earlier this year, King Salman announced a Royal Decree which reduced male guardianship rules. Prior to the change, women in Saudi Arabia could only access education and health care if supported by their male guardian.
Furthermore, for Saudi Arabia's national day last week, women and men were allowed to both attend celebrations at King Fahd stadium in the city. Traditionally, the stadium is a male-only venue. Men and women are also usually segregated at social gatherings in the country.
Saudi Arabia mothers: what driving means for the family
Families across the country will benefit from Saudi Arabia mothers being able to drive. Currently, women across the country currently depend on male chauffeurs, who can cost upwards of AED 3,500 per month. The current system limits social, family and economic activity. With women unable to do something as simple as take their child to a doctor's clinic, without having access to a chauffeur.
For more information on the Royal Decree, visit the Saudi Press Agency. If you enjoyed this article, you make also like this story on new car seat legislation in the UAE.