Five places your tween will LOVE in the UAE
Finding age-appropriate things to do for your tween can be difficult, so Mother, Baby & Child has put together a list of the best places to take your tween in the UAE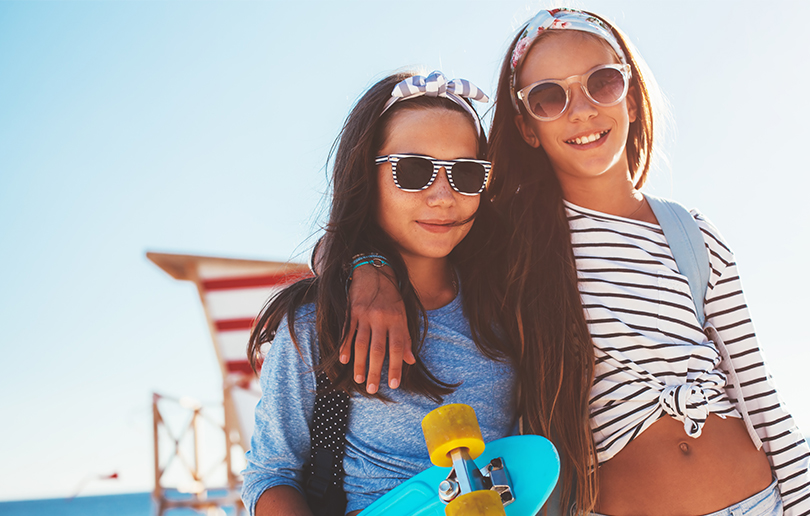 1. Hub Zero
The region's biggest immersive gaming hub offers thrilling rides and attractions for kids aged 10 and up. Young gamers will love it here, with everything from laser quest, to 3D interactive games with big name brands like Resident Evil with the latest virtual technology. There's two floors: the ground floor is ticketed and includes 18 attractions, while the second floor includes pay-as-you-go attractions, including adventure themed "experience zones".
Details: visit Hub Zero for more information.
2. Be Bar
There's a new blow dry bar in town. Be Bar is set in a Santorini-style pampering haven. Perfect for some mum-daughter pampering time, head there for a blow dry, braid, or mani, pedi and more.
Details: Visit Be Bar for more information.
3. The Green Planet
The Green Planet is a bio-dome for visitors to explore our planet's fascinating flora and fauna through an immersive expedition into the tropics. Designed as an enclosed ecosystem, it recreates the enchanting world of a tropical forest with over 3000 plants and animals, and the world's largest indoor man-made and life-sustaining tree. The educational and recreational facility aims to raise awareness over the delicate balance of nature and preciousness of one of our world's oldest living ecosystems.
Details: Visit The Green Planet Get the multi-pass and visit Mattel Play! Town, Hub Zero and The Green Planet for AED 219
4. Yas Waterworld
Yas Waterworld is perfect for a tween birthday party or weekend trip. Fancy a girls' evening for you and your daughter? Or her and friends? Yas Waterworld's new ladies' night has girls running the world! Take your daughter and plunge into the story of the Lost Pearl, search for hidden treasures and enjoy more than 40 rides and slides. Head down to Yas Waterworld between 6 pm and 11 pm every Thursday.
Details: For more information visit Yas Waterworld.
5. Bounce
Bounce, the high-adrenaline trampoline park, is the ultimate venue for tweensters, starting from only AED 130 per child, Bouncers now have access to 60 minutes of free-jumping mayhem followed by 30 minutes in the revamped party rooms with a new earth-shattering sound system.
Details: For more information visit Bounce.