Easter treats that kids will LOVE!
We think the most adorable Easter treats that kids will love the most are available at the iconic Tania's Teahouse – voted the "7th Most Instagrammable Cafe in the World" – as their Easter food celebrations get under way.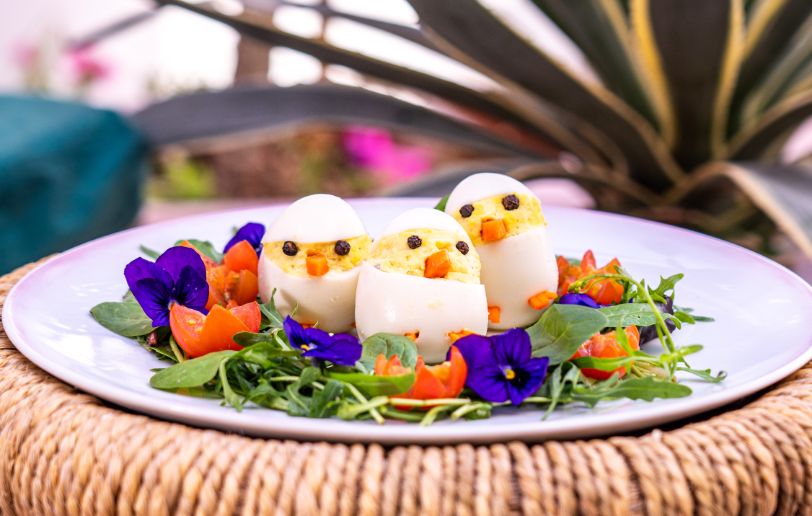 Supporting local businesses is important to us at Mother Baby & Child, but especially when they involve happiness for all the family and a calm, relaxing time for mums. So get set to treat ​yourself and your little ones to some stunning creations at Tania's Teahouse, which you'll find on Jumeirah Beach Road near the Burj Al Arab.
The menu screams of Easter treats that children will love, which include Easter Cookie Boxes​ filled with baby chicks, eggs and bunnies;\ Tania's Pastel no-bake Cheesecake; and the kitchen's Spring Chicken Stuffed Eggs (that are almost too cute to eat!)​, for those looking for a delicious themed savoury dish. The Smash Hearts return to the menu alongside Smash Eggs, which provide happy family memories as kids can smash their way into these goodies and reveal what's inside.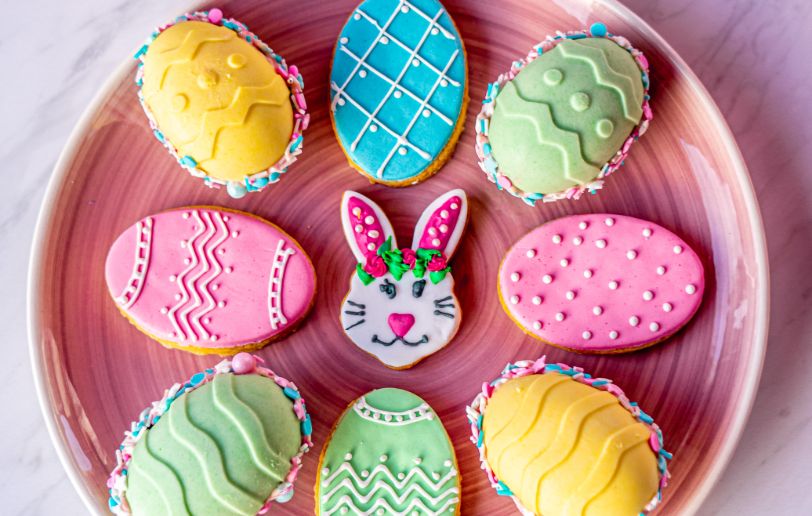 Spring Has Sprung Cookie Box
Pastel coloured spring themed boxes with designs such as baby chicks, eggs and bunnies. Available until the end of April. Priced at AED 115 for 10.
Smash Eggs
A spin off on classic chocolate eggs, except you can smash these! Try a limited-edition pastel smash-able chocolate bonanza that includes not one but three smashing eggs, with an Easter surprise inside. Available until the end of April and includes 3 Smash Eggs, priced at AED 120.
Smash Eggs + Easter Cookies Box
Includes x3 smash eggs and x5 decorated Easter cookies, priced at AED 150.
Pastel Cheesecake
Tania's Teahouse no-bake cheesecake that comes in dreamy pastel swirls, the perfect spring treat. Available until the end of April and priced at AED 45.
Spring Chicken Stuffed Eggs
The cutest stuffed eggs you've ever seen, in a wreath of greens and florals. Stuffed with: eggs, garlic, mushrooms and cheese.
Available from Friday 2nd April until Monday 5th April and priced at AED 35.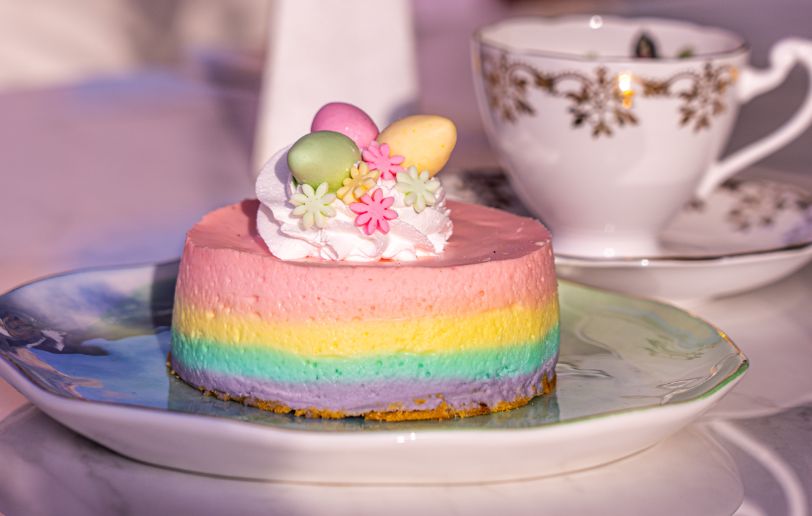 If you're planning to have Easter at home, or want to send a special gift, then you can order all of the above and more for delivery. For a lovely celebratory meal out, you'll find the two-story café serves a wide range of specialty flavoured teas, coffees and food dishes, including: all-day breakfasts, afternoon tea, super bowls, pastas, sliders, chef's specials and decadent desserts. Tania's Tea House has curated a 'mindful menu' that accommodates all dietary restrictions. As a tea enthusiast, the owner has custom-blended each tea herself and they all come in regular, latte or iced form, with the options of upgrading the tea with tapioca pearls or juicy popping bobas. Full of profound health benefits, Tania's Teahouse has an extensive tea menu for all health or mood- related needs. Coffees are also available and are topped off with insta-worthy, fashion-inspired latte art.
Order online for delivery via the Tania's Teahouse Chatfood Platform.
CHECK OUT OUR RECOMMENDATIONS FOR OTHER EASTER THINGS TO DO!
Easter cook-at-home Beef Wellington from Folly by Nick & Scott
Easter in the great British garden at Reform Social & Grill
Easter cookie decoration for kids at Caya
Spill The Bean's Chocolate Bomb Easter Egg