Easter cook-at-home Beef Wellington from Folly by Nick & Scott
If you prefer to have celebratory meals at home, you'll love the Easter cook-at-home Beef Wellington from Folly by Nick & Scott! If the idea of creating a very special meal in the comfort of your own kitchen, celebrity chefs, Nick Alvis and Scott Price from the renowned 'Folly by Nick & Scott' restaurant have created an 'at home' version of their signature Beef Wellington.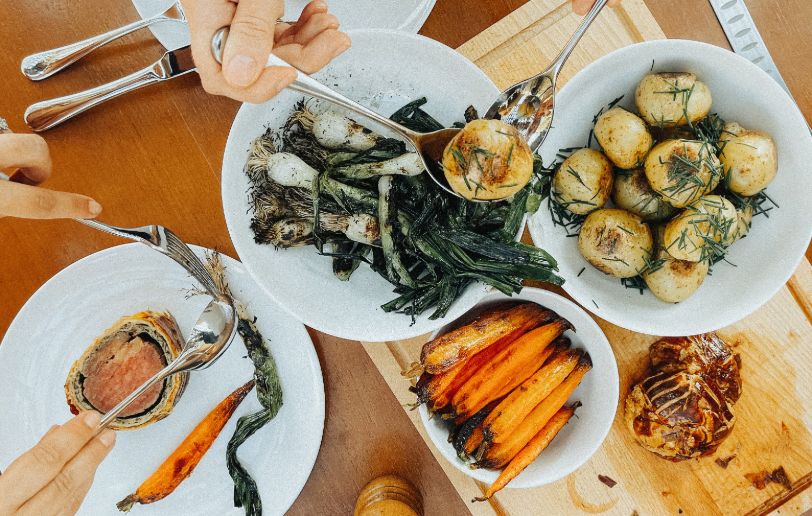 What is Beef Wellington?
Beef Wellington resembles the French dish 'filet de boeuf en croute' (fillet of beef wrapped in pastry), but the version that Nick & Scott will create for you this Easter is the classic English Beef Wellington, thought to be specifically created for the Duke of Wellington after the Battle of Waterloo in 1815.
To create your Easter Beef Wellington, Nick & Scott (who worked for Gordon Ramsey for 15 years in London, Paris and Dubai) will hand-pick for you the same premium quality fillet of beef that they serve in their restaurant. This is sealed in the restaurant to retain all the succulent juices and flavour. The seared beef fillet is then covered with a mixture called 'duxelles (a mixture of mushrooms that are very finely diced and sautéed with onions, shallots, garlic and parsley, so that it resembles a coarse pâté). The fillet and coating of duxelles are then wrapped in a paper-thin crêpe (a very thin pancake) to absorb any moisture and stop the juices from leaking into the final layer – the glorious golden puff pastry. The puff pastry is expertly wrapped around the entire Beef Wellington – and scored to give it a beautiful pattern on the outside. Your Beef Wellington will arrive ready for you to glaze and bake, exactly as the chef duo prepare it in their own restaurant. But..don't to forget to order with 48 hours' notice!
What's in your Easter cook-at-home Beef Wellington box?

 
Priced at AED 395 for a serving for two, the Beef Wellington arrives oven-ready, along with servings of Creamed Mashed Potatoes, Freshly Chopped Chives, Honey Roasted Carrots, Truffle Oil and their Beef Short Rib & Red Wine Jus. There's also a recipe card and a link to a step-by-step video to help with the finishing touches. Once you've completed the glazing you can say you made it, right?
This is a classic dish that will impress your family and guests for a really special Easter weekend treat!
The Easter Beef Wellington by Folly by Nick & Scott is available: Thursday 1st to Saturday 3rd April, priced AED 395 for two. The meal is available for both delivery and pick up. Pre orders require 48 hours' notice!
To order, contact: +971 (0)58 108 2464
And…check out the website to plan your next visit!