Pamper yourself at Sofitel SPA and unlock delightful treats at Bijou Patisserie
Restore your body and mind this January with a pampering session at Sofitel SPA, followed by the award-winning Le Goûter Afternoon Tea at Bijou Patisserie.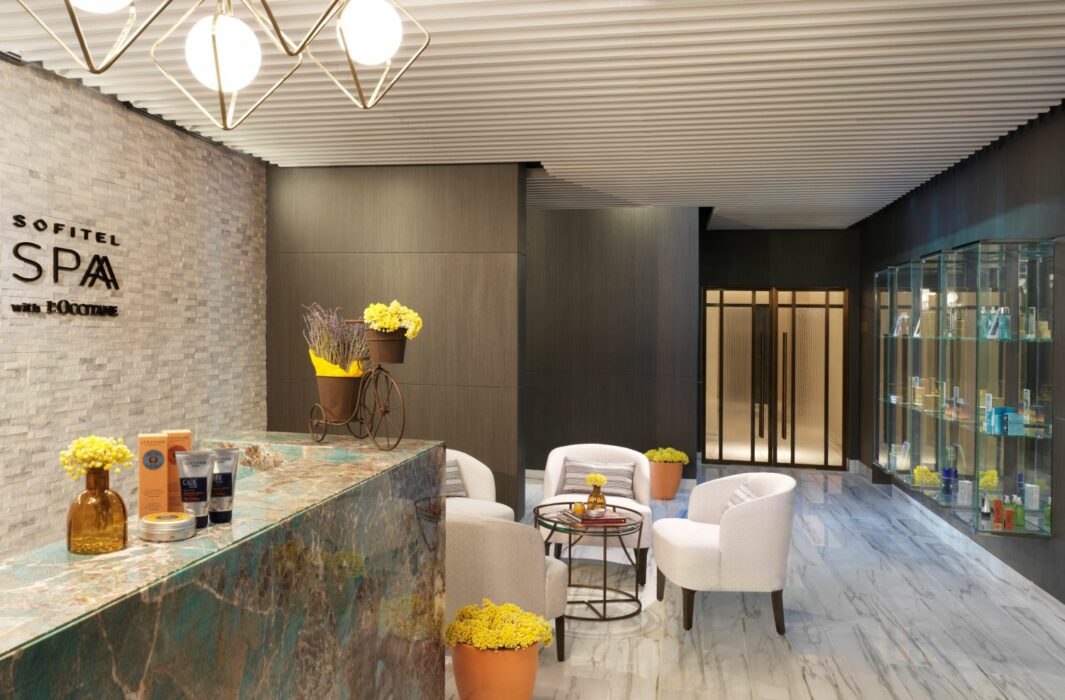 Step into a haven of joy at Sofitel SPA with L'OCCITANE in Sofitel Dubai The Obelisk, the ultimate wellbeing experience for the body and mind that combines worldwide ancient, rejuvenating traditions with therapies and treatments using the latest in French cosmetology.
This spa takes you to a Provencal hideaway that was inspired by Mediterranean art-de-vivre and is the only one in Dubai to provide L'OCCITANE products. There are eight treatment rooms (each named after a different flower), including a couple's room, hammam facilities, and female and male relaxation rooms.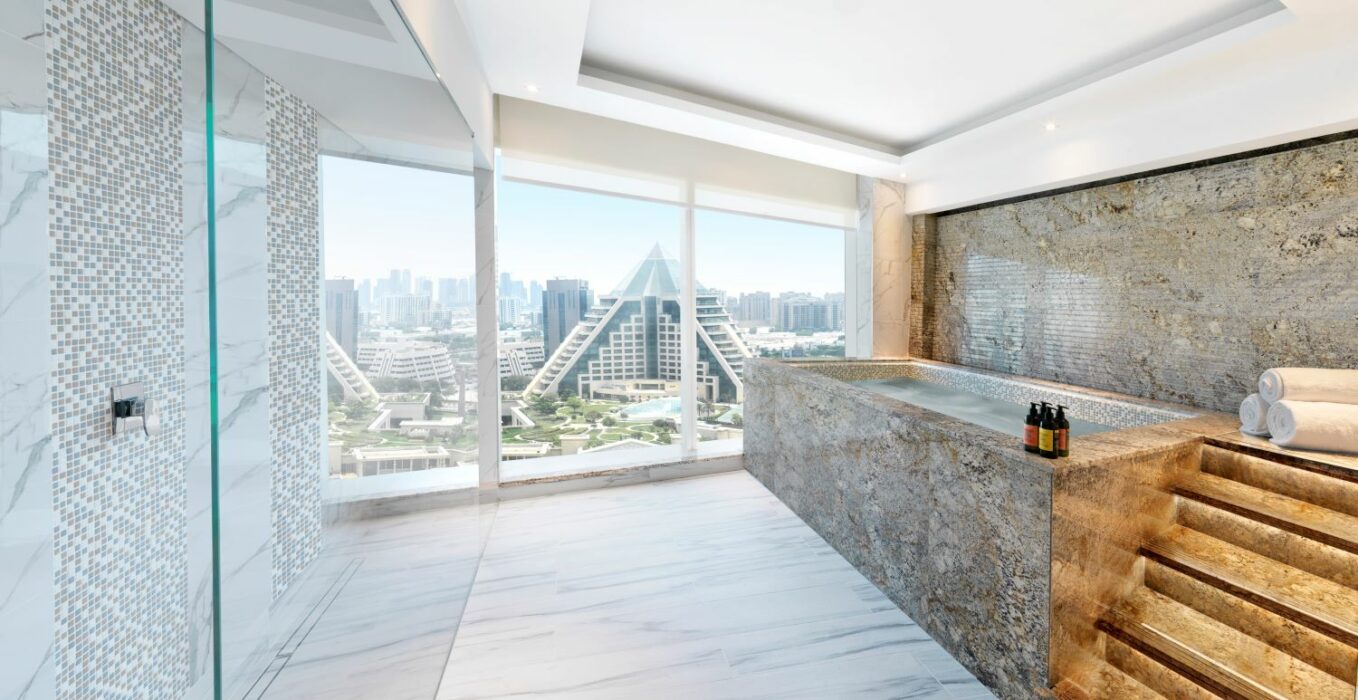 As soon as I enter the spa, I can't help but admire the beautiful marble and art deco lines and I feel like I have been transported to a world of total inner peace and relaxation. At reception, the friendly and welcoming receptionist takes me to the changing room and I am asked to get myself comfortable and change into my robe.
Shortly after, I am escorted to the massage room where my treatment, Immortelle Divine Youthful Glow Journey, will take place. This pampering session involves a head-to-toe massage and an anti-ageing express facial using L'Occitane products.
My therapist asks me to smell three different types of body oil so I can choose the one I like the most for my treatment. I opt for lavender body oil as the smell makes me feel very relaxed and at peace.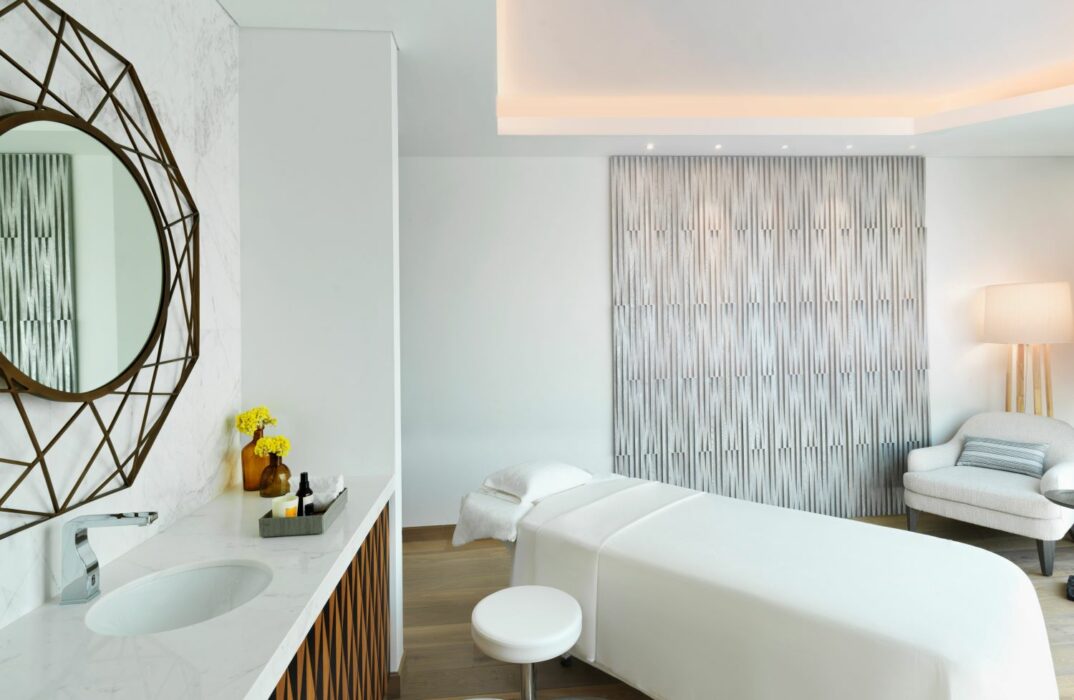 I take off my robe to lay down on the massage room and the treatment begins with three deep breaths followed by a gentle press and rotations of the arms and feet. The therapist starts with my upper back, pushing out the knots with slow movements to relieve tension and stress. The relaxing massage moves downwards, to focus on my lower back, helping ease muscular tension and stimulating circulation.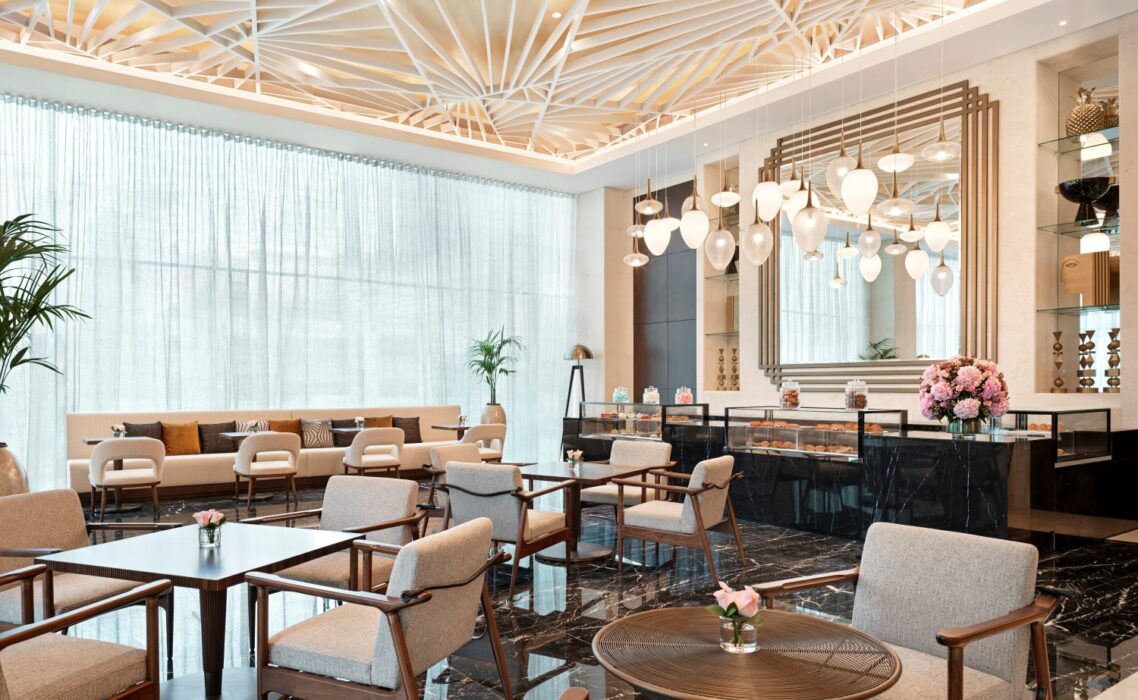 After the massage, the therapist cleans my face, exfoliates it and applies face oil to massage my whole face with slow movements to get a more youthful and radiant glow. Feeling super relaxed and energized, I head straight to Bijou Patisserie to try the popular Le Goûter Afternoon Tea, which is a French twist on afternoon tea served in an elegant pastel jewellery box, featuring an opulent selection of signature patisseries and savoury bites.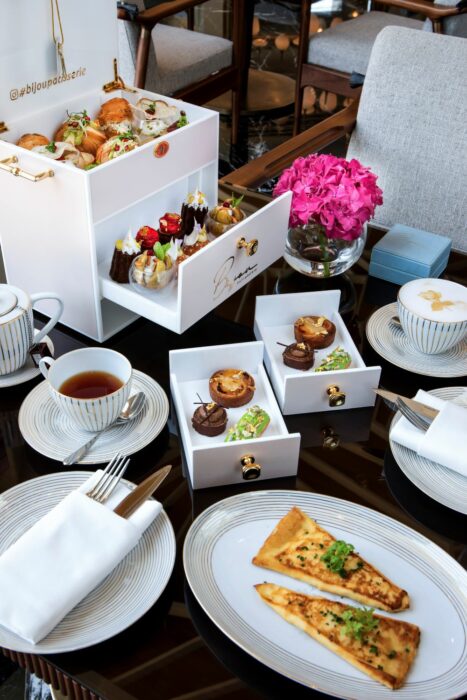 From the patisseries the main highlights are cannele (crispy & soft vanilla lemon meringue), roll chocolate (chocolate sponge & milk ganache hazelnut) and the tarte with almond cream & apricot.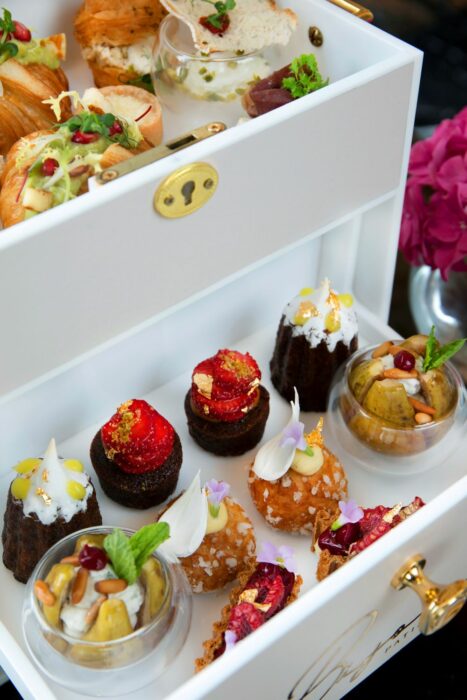 The savoury nibbles are equally exquisite and include the mouth-watering quiche with brie cheese, caramelised onion & Parmesan truffle, the divine croissant with guacamole, grilled halloumi & pickled zaatar and the crunchy baguette with cecina, mozzarella & sundried tomato tapenade.
If you are looking for a 'me day' to switch off, unwind and indulge in delectable treats, look no further.
Sofitel Dubai The Obelisk. Call +9714 324 9999 and visit the website or Instagram