Our 'back to school' post-event report
POST-EVENT REPORT: 'Preparing your Child for Success in the New School Term'
Facilitated by Babyshop as our Community Sponsor; and WaterWipes & Al Ain Farms as our Supporting Partners, Mother Baby & Child staged a free breakfast event for parents on 23rd August, in preparation for the new school term. The theme was 'Preparing your Child for Success in the New School Term', with a particular focus on the psychological, emotional and physical effects the pandemic has had on our children over the last 14 months. 
Children's brains are in a state of continued development until they reach their mid-twenties of adulthood. Until that time – and especially obvious in the case of the under 18's – children are largely led by their emotions. The pandemic affected children by giving them hugely increased screen time, greatly reduced social interaction and fewer opportunities for physical exercise. The event was led by two experts in their field, who discussed the impact of pandemic life on children. 
Psychological Health Expert, Christine Kritzas MA.
Christine Kritzas is a Psychologist and Education Director of The LightHouse Centre for Wellbeing, a community mental health and wellness clinic that supports children, families, individual adults and couples with caring, understanding, and quality psychological, psychiatric and wellness care. Christine is also known as the creator of the Smart Heart Board Game – a board game that helps children with emotional expression. 
At the complimentary breakfast event for parents, Christine talked about the various psychological effects of the pandemic on all ages of children, as well as their parents. Keep an eye on the Mother Baby & Child websites for details of the podcast with Christine, who will be re-capping on the information she gave, as well as expanding on these psychological and emotional health topics.
Dr Giovanni Bisanti, Functional Neurologist & Chiropractic Doctor 
Dr Giovanni Bisanti is a Chiropractic Doctor, Functional Neurologist and Medical Director of the Chiropractic Neurology Centre in Dubai, as well as the current recipient of the Editor's Choice Award for Child Development Professional of the Year in the Mother Baby & Child Awards.
At the event, Dr Giovanni discussed the ways in which physical activity and exercise helps to balance the impact on brain development seen as a result of the pandemic. He also discussed the impact on the brain of excessive screen use, as well as discussing just some of the ways that a chiropractor can help to improve posture, mood, focus and concentration, and even the body's ability to heal itself more efficiently, by restoring its natural balance.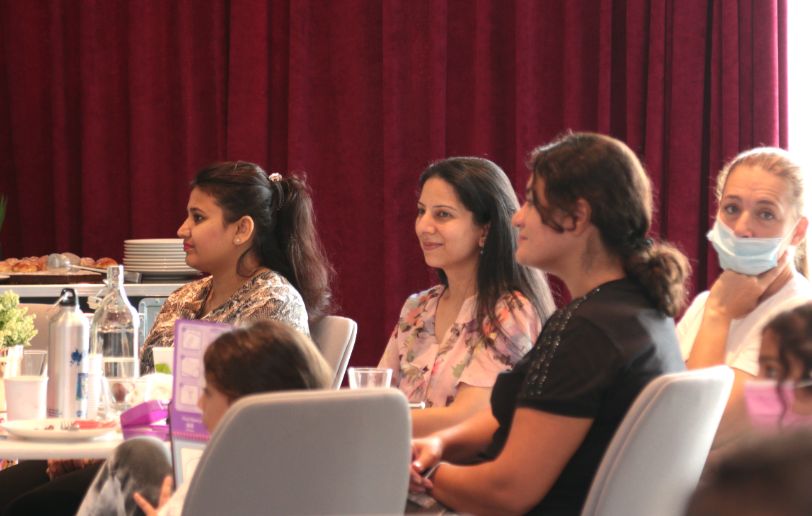 If children are emotion-led, then how has the pandemic affected them?
You can be sure that the pandemic has had a profound impact on our children. Here are just a few of the ways in which they may have been affected:
The closure of schools deprived them of important opportunities for growth and development

Lack of / and reduced social contact with friends and extended family has made them feel lonely

Time spent 'locked down' at home has increased social isolation 

The impacts of parents' reduced income may have increased stress at home

More time spent using screens and devices can over-stimulate the brain and affect the quality of their sleep – and therefore mood and school performance 

Lack of/ or reduced physical activity and outside stimulation can impact their mental health, learning and development

Fear & anxiety of them or a family member contracting a potentially fatal virus increased stress levels.
Topics included:
Q&A Interview: What Psychological and Emotional Effect has the Pandemic Had on Our Children Over the Last School Year? 
How does the Pandemic Affect Children in the Coming School Year & How Do We Manage these Psychological & Emotional Effects?
Why Extra-curricular Activities are More Important than Ever: The Transforming Effects of Activity & Exercise
Panel Interview – Setting Our Children Up for Success at Home: (Study needs at home; Motivation & focus; Health & Family communication)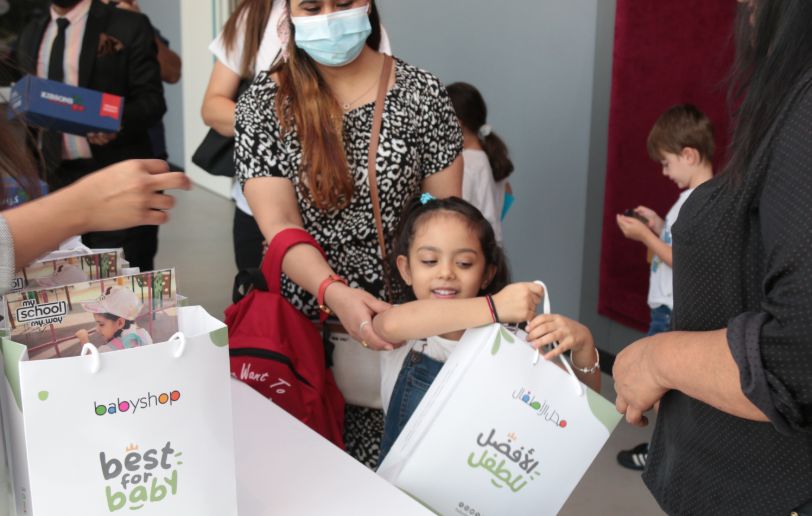 Babyshop was the Community Sponsor for this event. What does 'Community Sponsor' mean? 
Babyshop is the recipient of the Editor's Choice Community Initiative Award, 2020. This award is a special recognition award by the Editor, who observed many initiatives undertaken by Babyshop across the year to support mothers and families that were affected during the worst times of the pandemic. Highly unusual for a brand that has over 200 stores across 14 countries, we've also seen management executives and entire Babyshop teams collaborating to assist individual parents, groups and families. This, and many other Babyshop community initiatives, acts of kindness and support sum up how they they feel about their heroes – mothers. 
As Community Sponsor for this event, Babyshop yet again shows that they care about your experience as a mother navigating the back-to-school period; and is keen to collaborate on this event to help bring together experts to help you better understand how to ensure success for your children in the new school term. 
Supporting Partner: Al Ain Farms. So what does 'Supporting Partner' mean?
As our event, 'Preparing Your Child for Success in the New School Term' is an educational event for parents, designed to support children, Al Ain Farms were keen to be involved as a partner. Why? Two reasons…
Firstly: It's a breakfast event and therefore there is a context of food and food choices that parents will enjoy while they interact with the speakers. Al Ain Farms has always played a pivotal role in ensuring daily delivery of the highest quality food products to families all over the country, so this event therefore resonates because our sponsors share our aim to make this event a quality experience for the parents attending – right down to the food! 
And secondly: It's about how we treat each other and our environment. Al Ain Farms maintains best-in-class animal care and welfare standards for all its cows. The cows are fed the best quality balanced cattle feed and green grass, specially grown for them; their nutritionists and vets ensure their feeding standards and health; and all milk is naturally produced from happy cows, without any antibiotics or added hormones. You can read more about how their family of cows live HERE, but suffice it to say that at Mother Baby & Child, we're proud to partner with Al Ain Farms to bring you this event and thank them for the reminder of the importance of food choices to all families. 
WaterWipes were the Family Sponsor for the Event. What does this mean?
As well as school age children to organise, many families also have a baby at home! WaterWipes are supporting the event in recognition of this and to help mothers to care for their baby's skin in a pure, natural way.
Pure, gentle and safe for the most delicate skin, and in the convenience of a baby wipe, WaterWipes are made with 99.9% water and a drop of fruit extract. They are the next best thing to cotton wool and water. WaterWipes are the only baby wipes approved by Allergy UK and the French Association for the Prevention of Allergies as well as to get the National Eczema Association of America's seal of acceptance. WaterWipes are recommended by midwives for nappy rash or skin allergies.
WaterWipes were created by founder Edward McCloskey after his newborn daughter suffered from bad nappy rash. After an extensive search he couldn't find a baby wipe that didn't contain chemicals or other ingredients that would've been too harsh for her sensitive skin, so he decided to make his own. Many years later and after a lot of hard work, testing, and scientific research, WaterWipes were born. WaterWipes is clinically proven to be the world's No.1 wipe against the causes of diaper nappy rash.
OUR NEXT EVENT: Tuesday 21st September, 2021 
'Pregnancy & the First 6 Months of Life with Baby'
We are holding a free-to-attend breakfast event for pregnant mothers on Tuesday 21st September. If you are pregnant and want to talk about your discomfort, mood, fears, or any aspect of your pregnancy with our panel of experts, our event is a safe place for you to come and learn more. Among other kind and caring experts, Dr Giovanni will also be there to discuss the natural ways in which you can reduce nausea, alleviate back pain and swelling and prepare for an easier and smoother birth. 
FURTHER READING:
Go Back To School with Babyshop!
Child name stickers helping keep kids virus-safe at school
WIN! A SNACK BOX SUBSCRIPTION, SPREADS BUNDLE & BREAKFAST PACK FROM KOALA PICKS WORTH AED 500