Buying a Baby Mattress: Top Tips From ClevaMama
Did you know that sleep is vital to your baby's growth and wellbeing? During sleep, your baby's body and mind are working hard to develop, while their immune system is strengthening, so it's important that they sleep well. This is where choosing the right baby mattress comes in.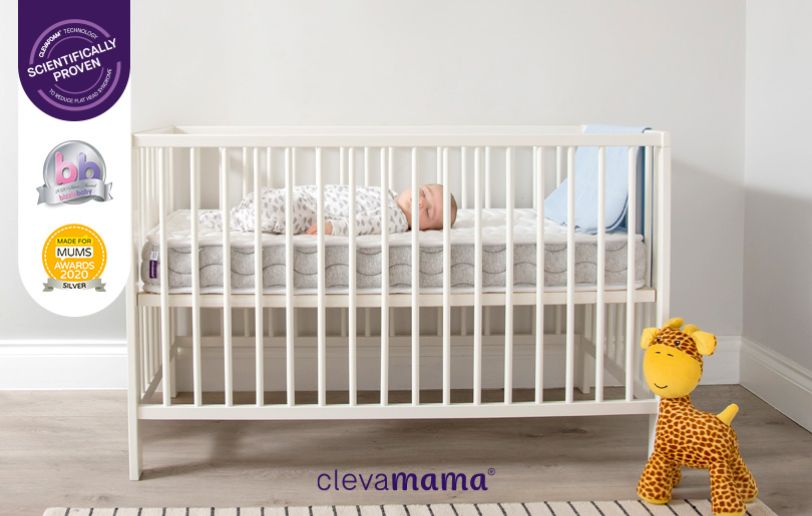 ClevaMama have been supplying mattresses for over 15 years so we know what's important.
A baby mattress for safety:
Your baby's mattress must be non-toxic, breathable, and be a perfect fit for your little one's cot or bed. ClevaMama mattresses are hypo allergenic, pH balanced, toxin and formaldehyde free. Gentle on baby's skin and suitable for children with asthma/allergies.
A baby mattress for comfort:
Whether you choose a ClevaFoam Support Mattress, our award-winning Pocket-Sprung Mattress or our more specialised AirGo/Anti-Allergy/Cool Gel mattresses, all will guarantee a peaceful night's sleep. ClevaMama mattresses are breathable and lightweight, with reduced heat retention. This helps prevent overheating, so baby sleeps comfortably.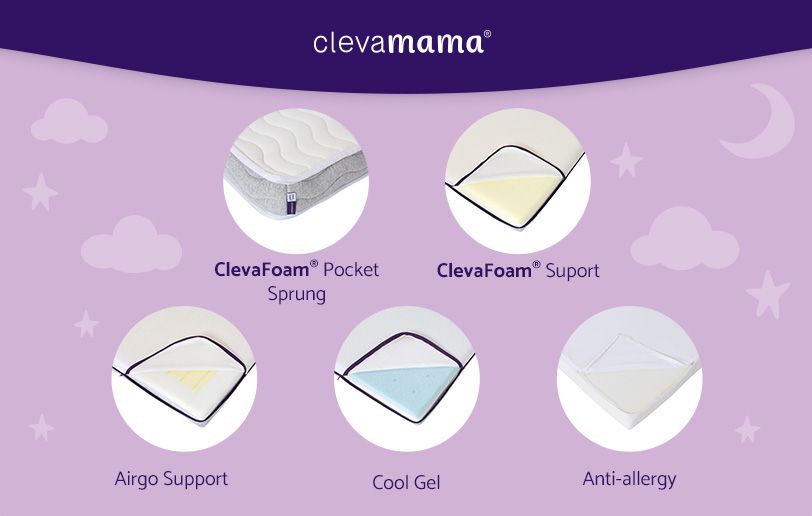 A baby mattress for support:
Your baby shouldn't 'sink' into a mattress. Choose one that will support your baby's weight. The right support also helps to prevent 'Flat Head Syndrome'. ClevaFoam* mattresses are scientifically proven to reduce pressure on the back of baby's head by 50% and increase support by 80%.
A baby mattress for hygiene:
A clean, comfortable bed guarantees a good night's sleep. Choose a breathable mattress to help your child stay cool. ClevaMama mattresses are infused with baby-safe anti-mite and anti-fungal treatment.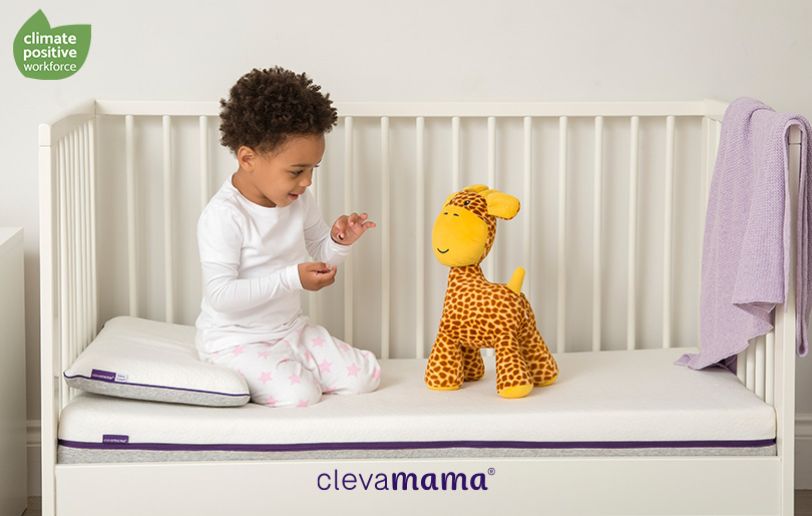 A baby mattress for durability:
ClevaMama mattresses come with a 3-year guarantee. They are OEKO-TEK certified (tested for 350 harmful substances), so are safe for your baby.
A ClevaMama mattress, is a sound, safe choice. Something to help you sleep better at night.
*ClevaFoam is our unique support foam developed in conjunction with Trinity College, Dublin, Ireland.
Shop the ClevaMama mattress range at Mothercare, First Cry and Amazon.