Spill The Bean's Chocolate Bomb Easter Egg
Spill The Bean's Chocolate Bomb Easter Egg is a must for mums this Easter – especially if you keep a keen eye on your kids' sugar consumption!
Spill The Bean is a specialty coffee shop and health-conscious restaurant in The Sustainable City. This Easter is taking the sugar rush out of Easter eggs with its creative and delicious Chocolate Bomb Easter Eggs. Sweet-toothed chocolate lovers of all ages are sure to love this healthy spin on classic Easter eggs. Made with dark chocolate, unsweetened cocoa powder and just the right amount of marshmallows, the decadent eggs are taken to the next level with a side of fresh, warm milk.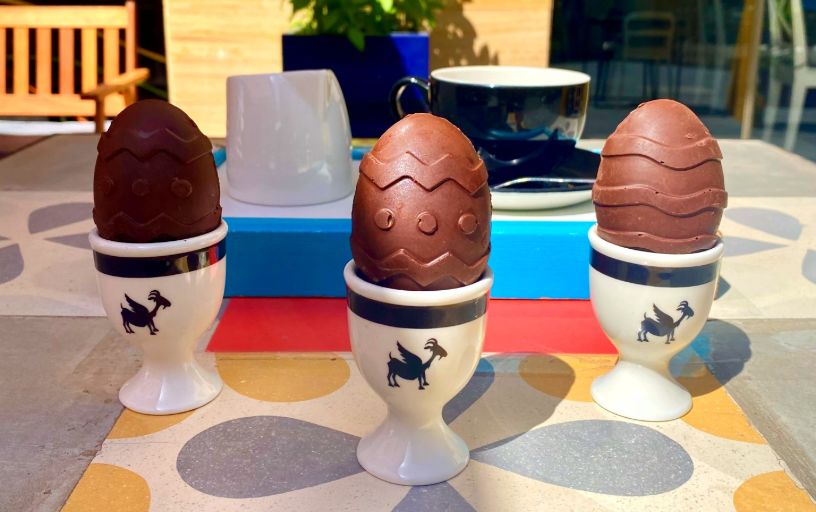 The Chocolate Bomb Easter Eggs are best enjoyed at Spill The Bean but you can order yours in advance too. Just give the team 24 hours' notice. Hop over to Spill The Bean at The Sustainable City Plaza or call 04 242 8671 to order.
About the Spill The Bean's Experience
With a mission to bring a cozy coffee shop experience to Dubai, Spill the Bean, located in The Sustainable City, is where specialty coffees, wholesome treats and the community meet. To complement its aromatic specialty coffees, Spill The Bean serves a variety of healthy dishes including breakfasts, cakes, cookies, muffins, bagels, sandwiches and salads – all prepared in a wholesome way, from scratch.
Tel: 052 505 9022/ 04 242 8671