Come see the dragon at Ibn Battuta Mall!
An invitation to come see the dragon at Ibn Battuta Mall might sound far-fetched, but Ibn Battuta has just launched a free 'augmented reality (AR) walking tour that brings history to life like never-before – including some of the animals associated with the different courts!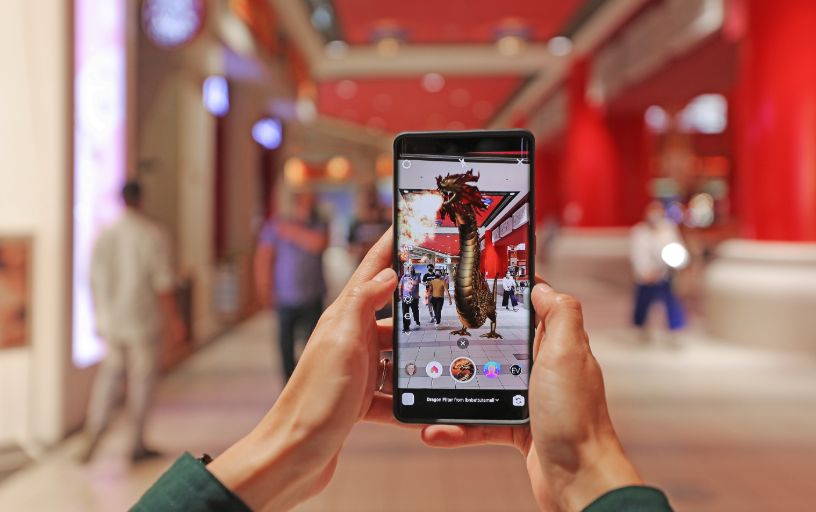 Dubai's Ibn Battuta Mall is inviting families with kids to walk in the legendary explorer's footsteps in a brand new and limited time expedition starting 18th March. Accompanied by a tour guide, you can take your children on an amazing journey that uses Augmented Reality (AR) filters to bring exciting animals to life, including a roaring lion and even a dragon!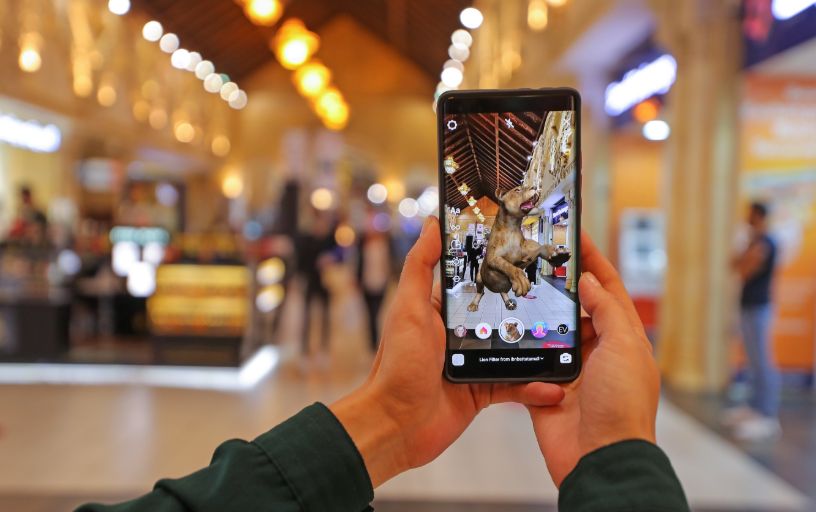 You can head to Ibn Battuta Mall and enjoy free AR walking tours with a real-life avatar of Ibn Battuta who will interact with the children and tell stories from the past, as they visit six different country-themed courts to learn more about the Moroccan traveller's journeys throughout his lifetime.
Come see the dragon at Ibn Battuta Mall… a roaring lion and more!
An interactive and educational experience for the whole family, the walking tour also includes six AR filters inspired by the world traveller, each representing the courts' unique features – a roaring lion in Andalusian Court, a phoenix in Egypt Court, an elephant in India Court and a dragon in China Court. Additionally, the mall introduced a Pharaoh make-up face filter and a traditional Indian make-up face filter for families and friends to play with as they shop and dine.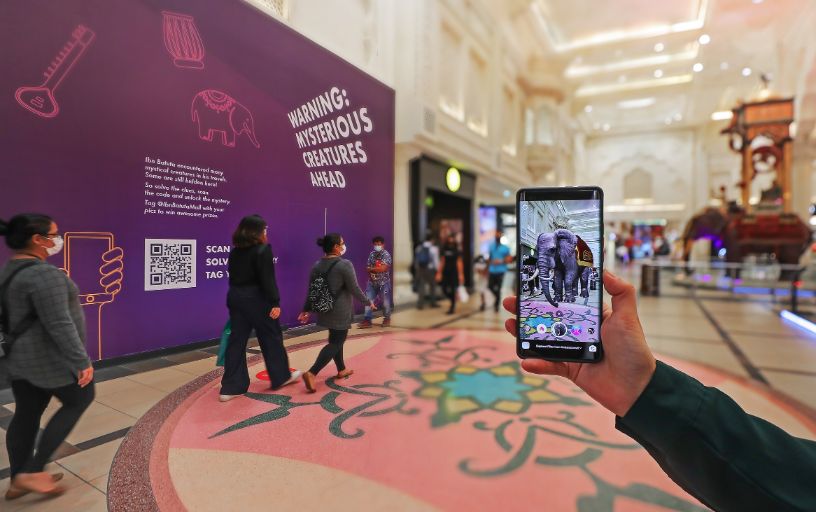 You'll also have the chance to win exciting prizes when sharing your experience on social media.
The free tours will take place on weekends (Thursdays-Saturdays) with safety regulations will be in place, starting 18th March until 3rd April at 3pm, 5pm and 7pm. To join the tours, you can book your slots online.
For more information please visit the Ibn Battuta website, or check Instagram, or Facebook.
When: Weekends (Thursdays-Saturdays) starting 18 March till 3 April
Time: 3pm, 5pm and 7pm How to register: Book on the website at https://bit.ly/3bVjyC5
Cost: Free of charge