Experience the essence of Armani Sì at Armani Hotel Dubai
Armani Hotel Dubai invites you to immerse in the intriguing world of Armani Sì with a series of exclusive offerings that celebrate the fragrance's intense, sophisticated and voluptuous character. From indulgent dining experiences to a fragrant spa journey, Armani Hotel Dubai is the ultimate destination to "Feel the Power of Sì."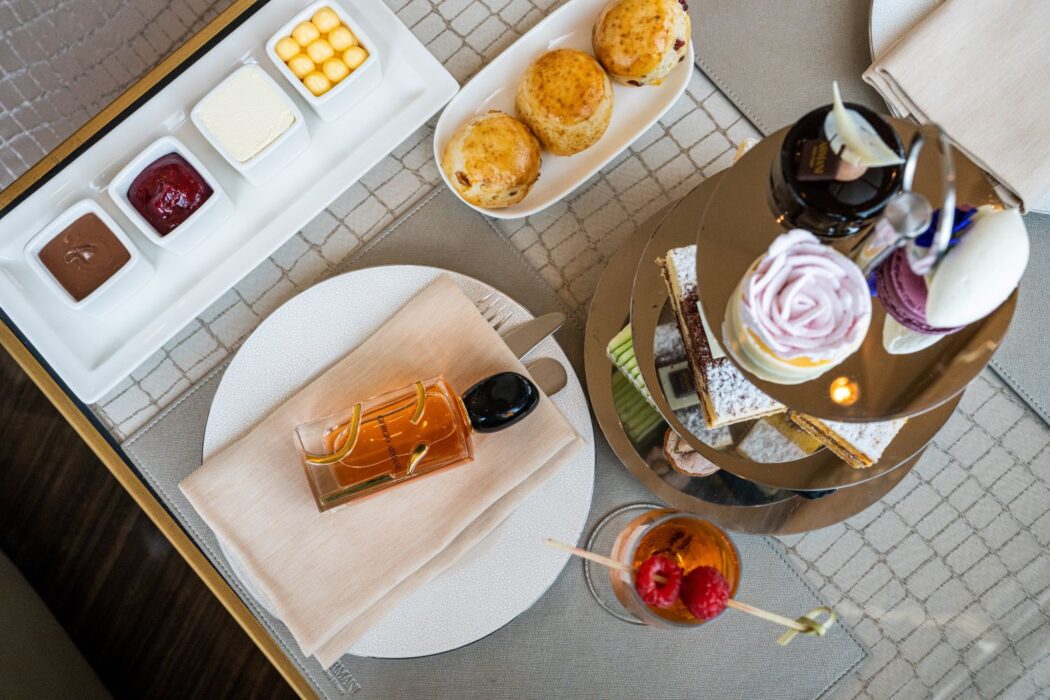 Armani/Ristorante's Degustation Menu
Embark on an exquisite culinary journey at Armani/Ristorante and immerse yourself in the essence of Armani Sì. Indulge in a meticulously crafted degustation menu that artfully mirrors the fragrance's notes, delivering an unforgettable dining experience. Expect a delightful menu that awakens the palate with an Amuse Bouche, followed by the rich flavours of Foie Gras Terrine paired with blackcurrant marmalade and buttery brioche. Dive into the Black Tea Risotto, Riso al Te' Nero, enhanced with Parmigiano Reggiano Cheese, and savour the exquisite poached wild seabass, Spigola, served with sautéed spinach, green asparagus, and velvety vanilla butter sauce.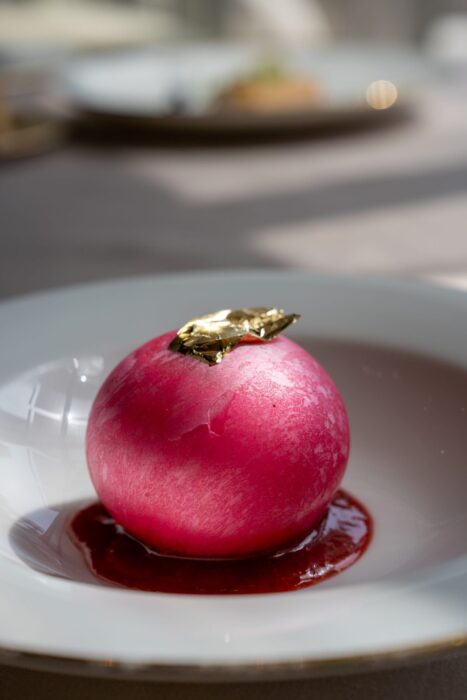 For those with a sweet tooth, the grand finale awaits in the form of the Pink Sphere, a sugar masterpiece filled with vanilla mousse, forest berries, and delicate rose ice cream. As an extra treat, every guest booking this dining experience during October will receive an exclusive surprise inspired by Armani Sì.
October 4 to 30. AED525 per person. Call +9714 888 3666 or email Restaurant.Reservations@Armanihotels.com
Sì-Inspired Afternoon Tea at Armani/Lounge
This October, Armani/Lounge invites you to embark on a memorable afternoon tea experience inspired by the captivating fragrances of Armani Sì. Prepare your senses for an array of culinary delights, including the indulgent Atlantic Royal Smoked Salmon, the delightful Maine Lobster Remoulade, and the irresistible Vanilla Blackcurrant Macarons.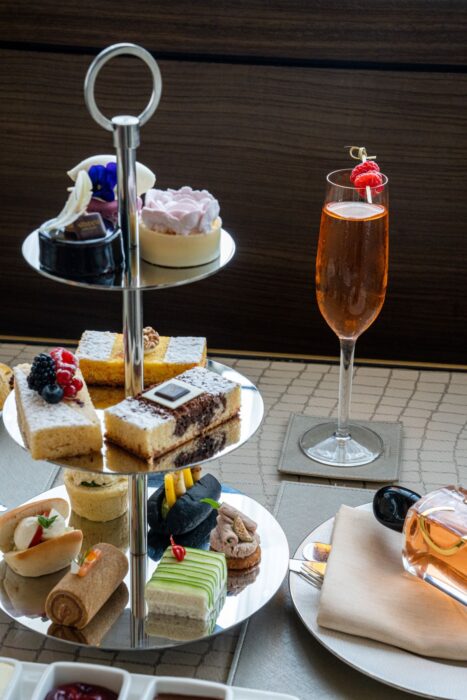 Satisfy your sweet cravings with the Rose White Chocolate Cheesecake and a selection of freshly baked scones served with homemade lemon curd, raspberry preserve, clotted cream, and Nutella, among other delectable treats.
October 5 to 31 from 2-6pm. AED199 per person or AED359 per couple. Call +9714 888 3666 or email Restaurant.Reservations@Armanihotels.com
The Sì Spa Experience at Armani/Spa
Experience pure bliss throughout the month of October with a spa journey that draws inspiration from the enchanting fragrance of Armani Sì. Begin your voyage into tranquillity with a luxurious rose petal foot soak infused with soothing vanilla essence, providing much-needed relief for your tired feet. Following this, surrender to the ultimate relaxation with an invigorating aromatherapy Patchouli body exfoliation, preparing your body for the pinnacle of relaxation.
The journey culminates with a sumptuous full-body massage, expertly administered using your choice of indulgent rose cream or aromatic davana oil. Drift into a state of complete serenity as the skilled therapists melt away tension and stress. This rejuvenating retreat also includes complimentary access to the hotel's pool and fitness facilities.
October 1 to 30. 90-minute spa package including foot soak, body exfoliation, and full body massage. AED1,000 per person. Call +9714 888 3282 or email armanispa.dubai@armanihotels.com