Brilliant things to do this weekend in Dubai
From extraordinary musicals to camping in the rainforest and fantastic beach passes, here are our recommendations to make the most of the long weekend with your family and loved ones.
The Addams Family – The Musical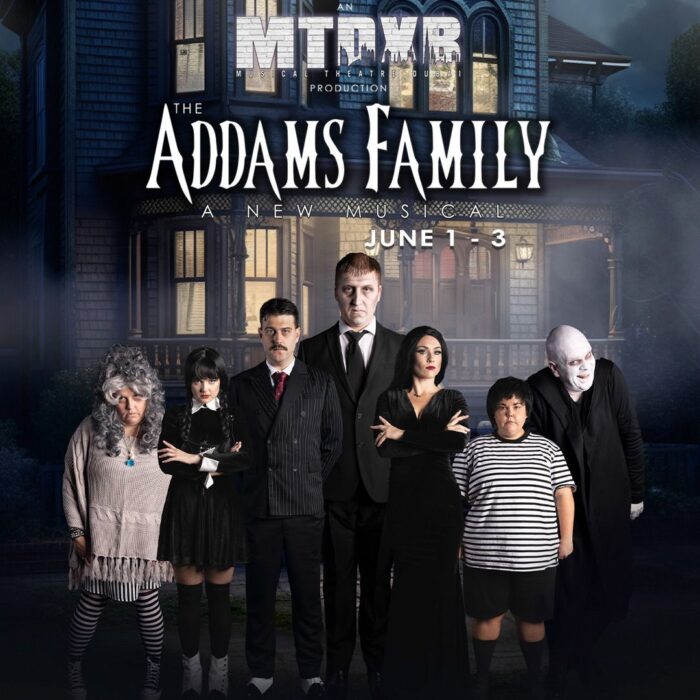 Musical Theatre Dubai (@mtdxb_) has dedicated months of hard work to bring an extraordinary production of The Addams Family musical to life, in collaboration with Sunmarke School, KPS UAE, and Collab Company. Prepare to be captivated by a full live band, a magnificently theatrical stage, and a remarkably talented cast.
June 1 to 3. AED150 per person. Visit the website or Instagram
Camping in the Rainforest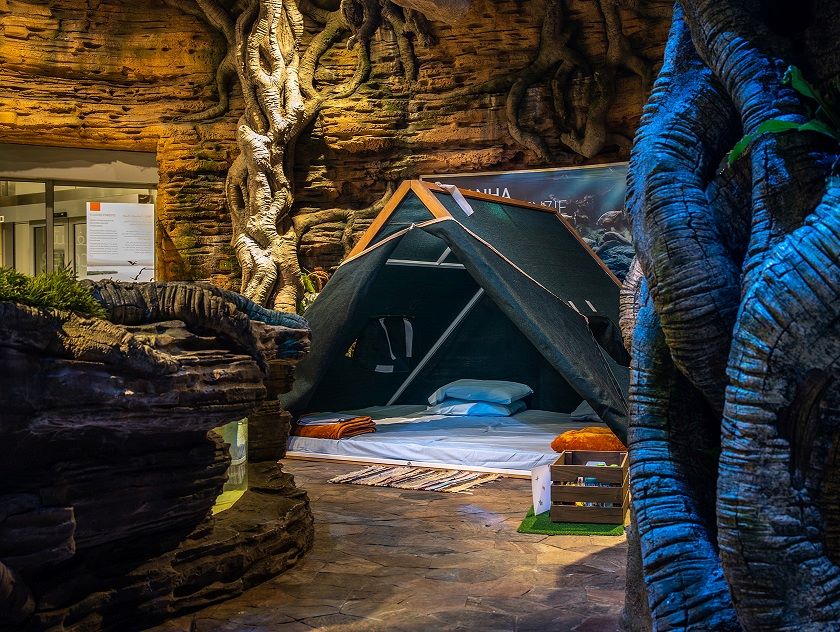 Craving a camping adventure but can't bear the scorching heat? Longing for an authentic rainforest experience without the hassle of traveling continents? Your wish is about to come true! The highly anticipated 'Camping in the Rainforest' experience is back at The Green Planet, offering an indoor immersive journey that transports you to the heart of the wild.
From June 2 to September 29, every Friday and Saturday, immerse yourself in this one-of-a-kind experience that reflects The Green Planet's commitment to raising awareness about nature conservation and educating guests about the wonders of our planet.
From AED750 for two adults in the regular tent while group bookings can be made at AED1,450 for a party of four in the large tent. Junior campers can join in at AED200 per child with additional guests joining at AED300. For bookings, email info@thegreenplanetdubai.com or call +9718 007 699. Visit the website or Instagram
Asil Rixos Premium JBR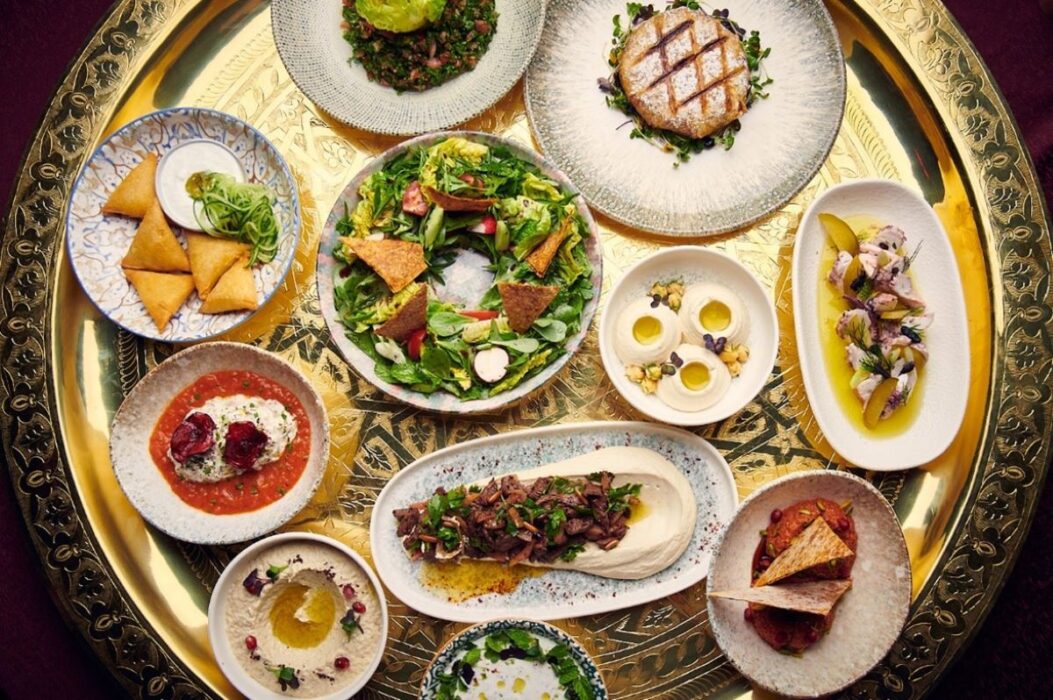 As the temperature rises in the UAE, everyone is searching for the perfect weekend lunch spot to unwind and indulge in great food. Look no further! Asil at Rixos Premium, nestled in the vibrant JBR, offers a haven of comfort and a delectable menu of authentic Levantine delicacies. Every Friday and Sunday, from 1 to 5 pm, treat yourself to a lavish set menu featuring a wide array of mouth-watering dishes.
Expect renowned artistic performances, including a talented DJ, mesmerizing clarinet player, and captivating belly dancing. Additionally, guests who dine at Asil during the summer will receive an enticing 25% discount on their next visit.
AED175 per person. Visit the website or Instagram
Bal Harbour Beach Club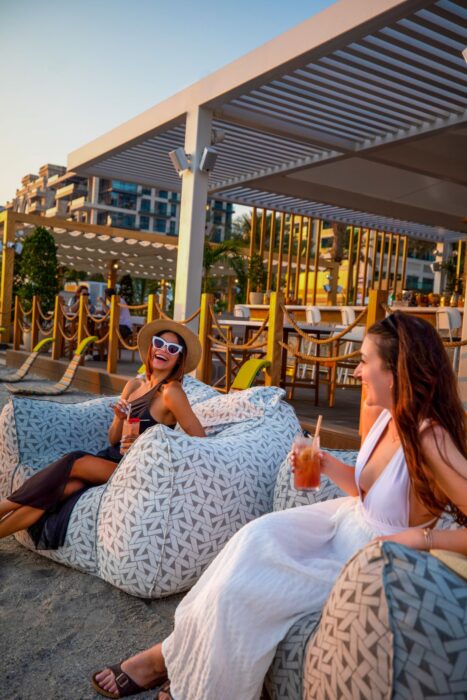 Nestled within the prestigious Marriott Resort Palm Jumeirah, Dubai, Bal Harbour Beach has introduced a fantastic beach club concept on the shores of Palm West Beach. This idyllic sanctuary spans an impressive 7,000 square metres, offering a sun-drenched private beachfront that caters to both adults and children.
Indulge in delectable light bites, such as salmon poke bowls, flavourful flatbreads, and mouth-watering lobster rolls. Passes are fully redeemable for food and beverages at the venue. Access to Bal Harbour Beach is based on a first-come, first served basis. Day passes grant access to the beach only, pool access is not included.
Daily from 10am-10pm until September 30. AED 250 per adult on weekends. AED125 per child on weekends. Call +9714 666 1111. Visit the website or Instagram
CÉ LA VI Dubai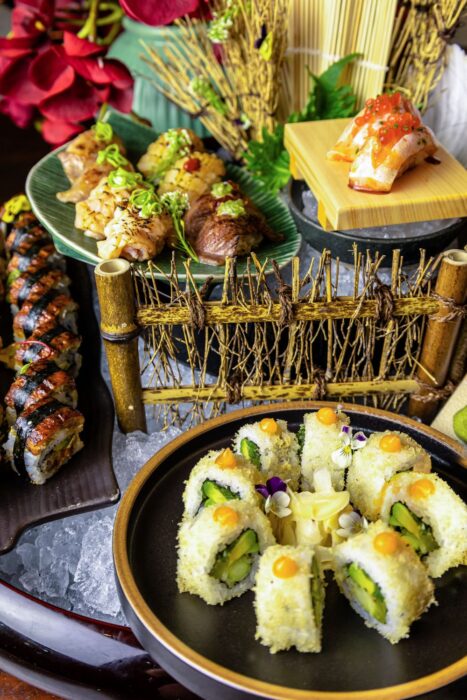 The renowned culinary has launched its latest menu addition – an exquisite sushi and robata dining experience. This exciting venture is poised to captivate food enthusiasts and sushi aficionados alike, as it aims to redefine the culinary landscape by seamlessly blending flavours and artistry.
Under the expert guidance of Chef Howard Ko, the talented team of chefs has painstakingly curated a menu that showcases the epitome of sushi and robata excellence. Meticulous attention is given to selecting the finest ingredients, while innovative techniques are employed to create a harmonious fusion of traditional Asian flavours with contemporary culinary twists.
Level 54, Address Sky View Hotel. Sushi Platters starting from AED195. For bookings, email reservation-dxb@celavi.com or call +9714 582 6111. Visit the website and Instagram
Moe's on the 5th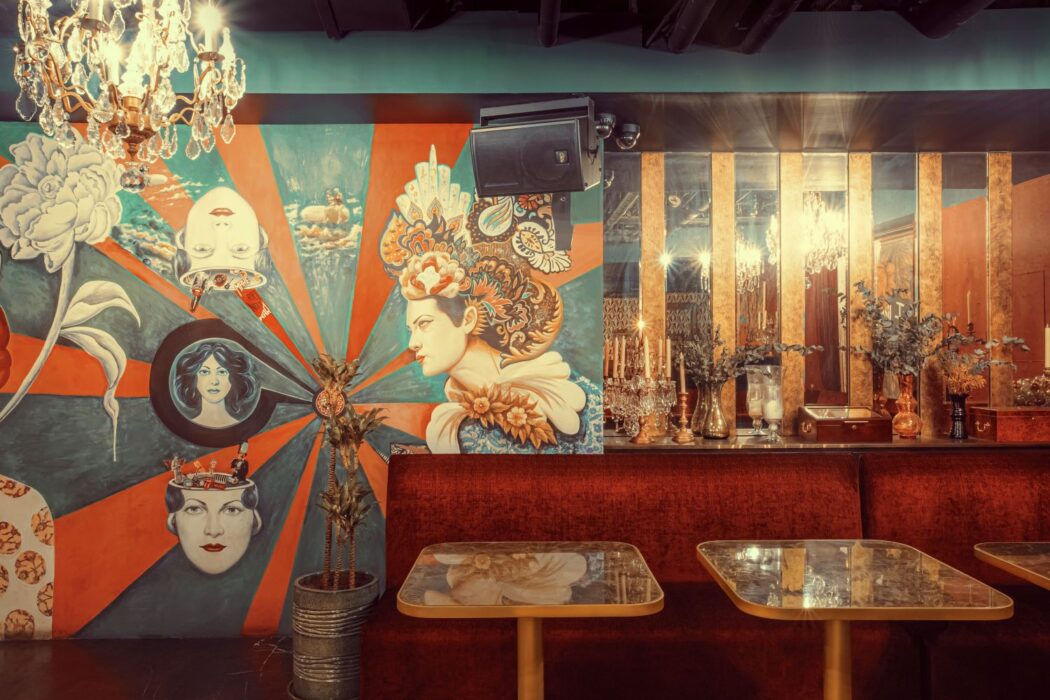 Prepare yourself for an unforgettable ladies' night like no other, as Moe's on the 5th sets the stage for an electrifying party! 'Meet me at Moe's' is a  sensational evening that will unveil three exquisite concoctions, taking your Wednesday nights to new heights. All the fabulous ladies joining will receive four complimentary beverages to kickstart the festivities. In addition, prepare to indulge in a fantastic 30% discount on food and beverages, allowing you to relish delectable treats and delightful beverages throughout the night.
Every Wednesday from 8-11:30pm. Visit the website or Instagram
Aspen Café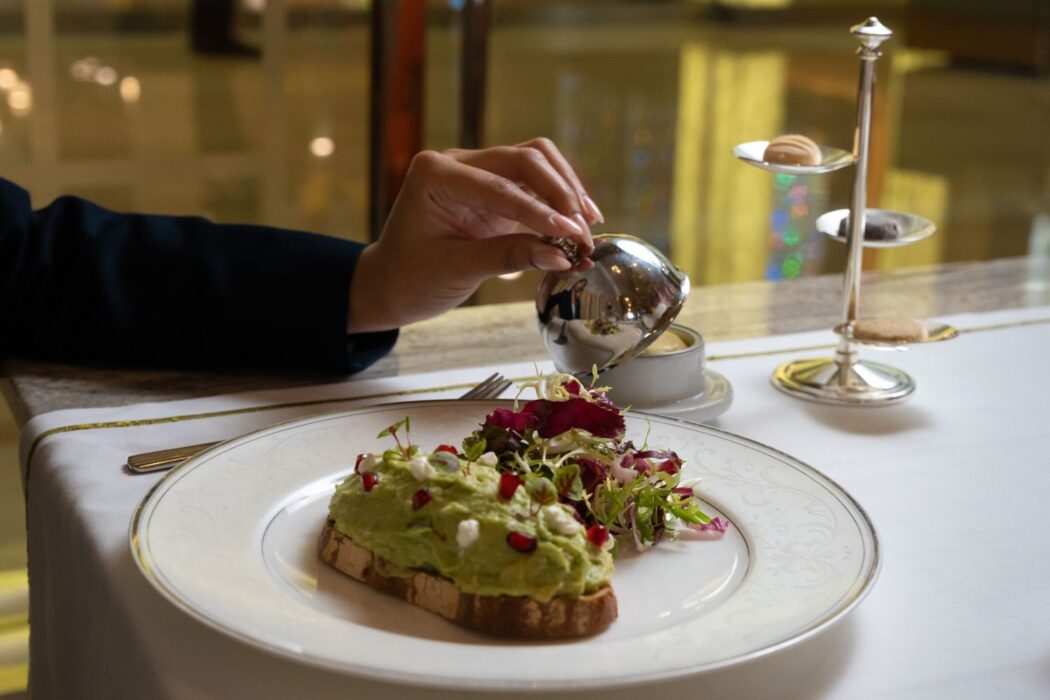 Begin your day with a vibrant burst of flavour and indulge in a truly lavish breakfast at the magnificent Aspen café. Nestled within the opulent Kempinski Hotel Mall of the Emirates, Aspen pays homage to timeless European tradition, enveloping guests in an atmosphere of refined tranquillity.
Step into this regal café and embark on a culinary journey, as you explore a selection of three delightful set menus showcasing English, healthy and Parisian breakfast options, each designed to satisfy your palate.
Kempinski Hotel Mall of the Emirates. Daily from 8-11.30am. From AED85 per person. Visit the website or Instagram
The Courtyard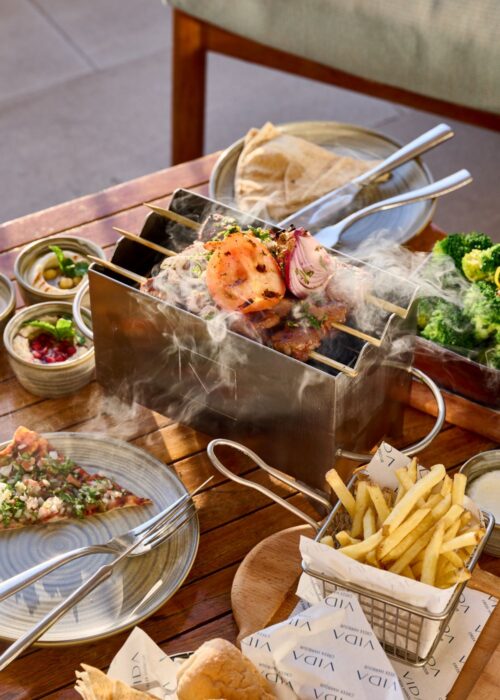 Experience a culinary delight this summer as The Courtyard, an esteemed dining destination nestled in Vida Creek Harbour, unveils its new and exciting food and beverage menus. Combining urban chic with breath-taking views, this remarkable eatery offers a lush and comfortably cooled al fresco setting, providing guests with picturesque vistas of the Dubai Skyline.
The new food menu is a culinary journey that celebrates flavours and cultures from around the world. Indulge in favourites such as the delightful Octopus Salad, Rocca Zaatar with Halloumi, and a creamy Mushroom Soup made with fresh mushrooms and whipping cream. Savour the mouth-watering Lamb Kofta Wrap, a selection of exquisite pastas and pizzas, and the succulent Ribeye Steak or delectable Prawn Biryani for a satisfying main course.
Vida Creek Harbour. Call +9714 341 0000 or email dining.moe@kemspinski.com. Visit the website or Instagram