Pressed for time? Order Deliveroo's Lunchbox Stuffers for Children
You heard it here first! Deliveroo's lunchbox stuffers are the perfect solution for busy parents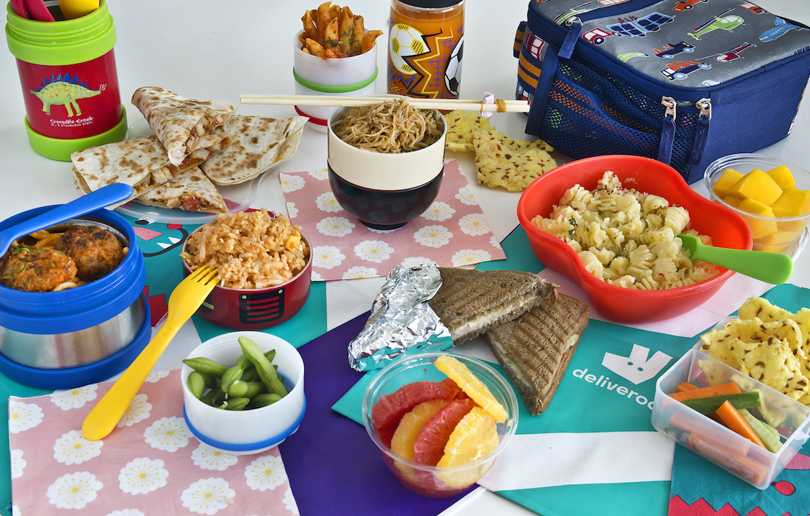 Already exhausted from packing school lunches? We know a couple of mums who are, and it's only been a week. Luckily for mums across the country, Deliveroo have come to the rescue this season, offering tried-and-tested children's lunchbox stuffers, to take the stress out of packing and prepping lunch.
Sure, it can be easy to just hand over canteen money or stop by the store and pick up a bunch of edibles. But will that meal help your child focus in class, and give them the energy they need to get through the day? Probably not. To feel less guilty about not packing a wholesome lunch or making after-school snacks, you can now get onto the Deliveroo app and have a lunchbox stuffer delivered within 32 minutes or less. Apt for after-school runs, or when you're on the way back from work or a late-night event, and can't deal with meal prep. If you are ordering in for the next day, heat it up in the morning, pop a thermos/press into their lunch bags and you're good to go.
What's on offer?
Noodle House: freshly made vegetable and chicken fried rice – perfectly chewy and flavourful Asian noodles
Taqado: easy to hold kiddie burritos with grilled chicken or pulled barbacoa stuffed tightly, Spanish rice, pinto beans, salsa fresca, and cheese
Eggspectation: freshly pressed flatbread with silky melted mozzarella
Bareburger: the Polar brioche sandwich stuffed with organic chicken breast
Baker & Spice: creamy four-cheese and whole milk macaroni & cheese, and in-house freshly made organic spaghetti and meatballs
The Roost Rotisserie: Little Roosters cheesy veggie quesadillas
Hen House: lightly-breaded chicken breast bites
Quick, healthy and delicious. Sometimes, it's about thinking outside the lunch- box, especially when it comes to feeding children. To give you an idea of the experience, we asked one supermom to send in her testimonial:
"From my own personal experience, as well as handfuls of parents, we are strapped for time. This is definitely something news-breaking to parents. As a busy mother, I tried and tested this with them and asked sets of other parents/their children to provide feedback as well. This was all tested within children's actual lunchboxes (ordered the night before and heated that morning before school) and I can honestly say it has changed how I pack lunches on those hard to cook/prep days. All that is left on a busy morning is to heat up the order, wrap it all up and then pop it into a thermos as you would do with food made in your own kitchen. I honestly feel parents are going to love this idea," says Farah Sawaf, a busy mother of three little boys and founder of UAE-based agency, Soul Communications.
Spend quality time with your family this Saturday, and order Deliveroo's lunchbox stuffers for Sunday lunch at school. We guarantee your children will love it! Visit deliveroo.ae