OliOli Dubai is running EIGHT fantastic summer camps
OliOli Dubai summer camps: Fun learning hub OliOli Dubai is set to host eight educational (and fun!) kids camps over the summer holidays this year. There are four different themes, with each one running two separate camps, one for younger children and a second for older kids. For more information, check out the list below: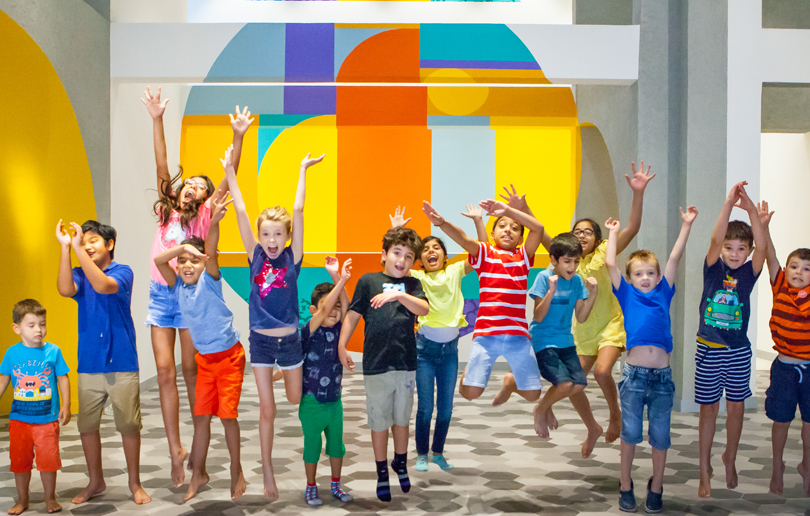 Superhero STEAM Academy
July 8 – 12th – 4-5 year olds
August 5 – 9th – 6-9 year olds
Is your little one a Marvel fan? If so they will love this superhero-themed action-packed camp. Children are invited to 'create their own superhero persona' complete with their own costume, and a villain to catch. Activities will include building circuits, constructing contraptions, and making glowing crystals like the well-known Marvel Infinity Stones.
Spectacular Space Camp
July 15 – 19th – 4-5 year olds
August 12 – 16th – 6-9 year olds
Expand your child's horizon and encourage their curiosity with this fun-packed Space Camp. Activities will include planning a lunar landing, building gigantic robotic arms, programming a droid to go on an interplanetary adventure as well as some possible alien encounters!
Brilliant Bodies Camp
July 22 – 26th – 4-5 year olds
August 19 – 23rd – 6-9 year olds
Future doctors will love this brilliant bodies camp. Kids will be invited to make a working skeleton prototype, create a 'glowing brain', and get disgusting with a model of the human digestive system.
Artful Antics Camp
July 29 – August 2nd – 4-5 year olds
August 26 – 30th – 6-9 year olds
Creative kids will love this art led camp. Children will learn why cave paintings were used by early humans, and design abstract art inspired by Kandinsky and Picasso. There will be plenty of opportunity for artistic creativity from mixed multimedia creations to moving art.
Details:  AED990 per child/week; AED250 per child/day; 10% sibling discount; 10% more discount if booking is for 2 or more weeks. 10am-2pm daily, lunch is not provided (but children can bring their own lunch boxes). To book now visit the OliOli Dubai booking page. If you enjoyed this article you may like this story on this mum's cinema ladies night.