Popular kids' mermaid school is back at Yas Waterworld!
 The Yas Waterworld mermaid school is back to entertain youngsters this summer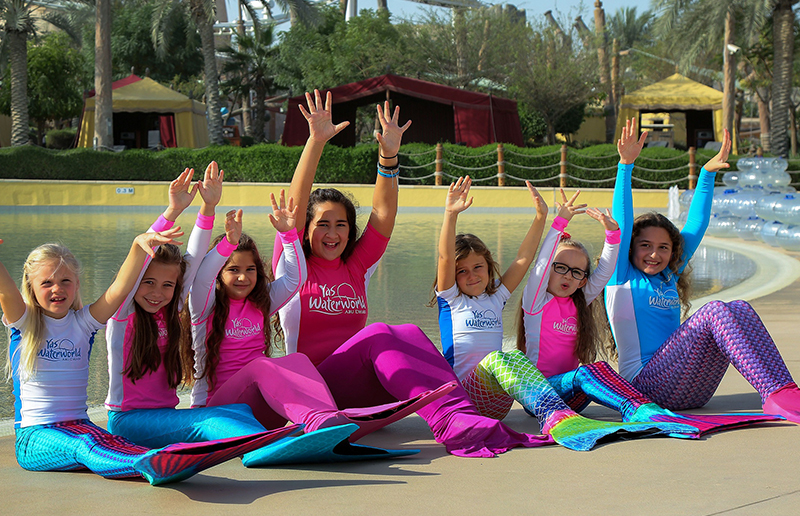 The popular mermaid school at Yas Waterworld in Abu Dhabi has reopened this week. Every week over the hot summer months until 29th September.
The school teaches children different swimming skills whilst having fun. "Moments that bring smiles to the faces of our guests are truly cherished at Yas Waterworld" said Bianca Sammut, General Manager, Yas Waterworld. "The success of Mermaid School could be felt all around the park and the excitement from little ones was truly undeniable. We are delighted to announce a new schedule of classes that offer a number of options for guests of all ages, and we can't wait to recruit more future mermaids at Yas Waterworld."
Classes take place throughout the week (both weekdays and weekends) and are available for children aged six and up. For the youngest swimmers, there are "mum and me" classes available and all children get to use a complimentary tail for duration of the session, with take-home tails available for purchase.
Details:  AED 95 for annual pass holders, including complimentary tail use during the session, AED 195 per guest for mermaid school, including complimentary tail use during the session, and access to all of Yas Waterworld's rides, slides, and attractions for the remainder of the day, AED 495 per guest for unlimited pass for Mermaid School, including complimentary tail use during each session. The school runs until 29th September 2018. Timings: Tuesdays: 4:00 pm – 5:00 pm, Thursdays: 7:30 pm – 8:30 pm, Fridays and Saturdays: 10:00 am – 11:00 am and 11:15 am – 12:15 pm. For more information visit Yas Waterworld, if you liked this article, you may like this story Abu Dhabi cinema serving free ice cream.