British Orchard Nursery scoops coveted business and innovation awards
UAE-based British Orchard Nursery has won two sought-after awards for a second time, for excelling in the fields of innovation and business.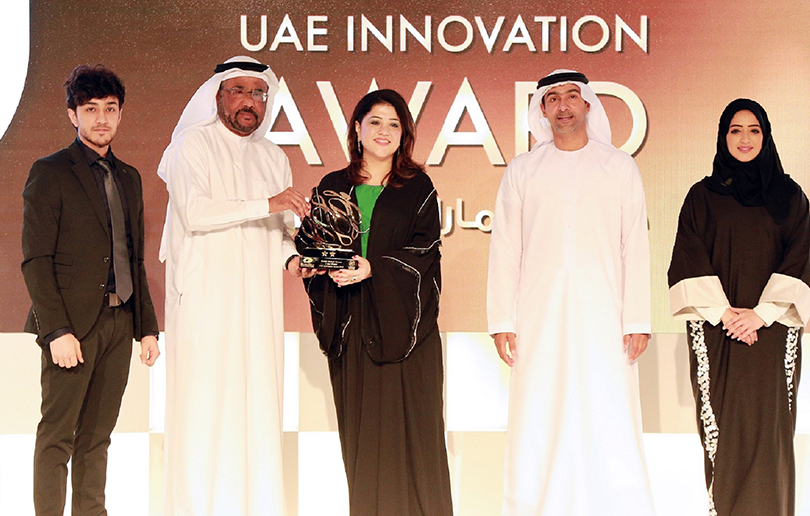 The nursery group was acknowledged for business acumen and was awarded the Business Excellence Award in the Middle East region at the Mohammad Bin Rashid Al Maktoum (MRM) Business Awards. In addition, the nursery was also recognised for its modern and novel approach to Early Years education at the UAE Innovation Awards by Dubai Quality Group.
Commenting on winning the awards, Dr Vandana Gandhi, CEO and Founder of British Orchard Nursery, said: "I would like to thank the UAE leaders, HH Sheikh Mohammed bin Rashid Al Maktoum, Sheikh Ahmed bin Saeed Al Maktoum, the officials of Dubai Chamber of Commerce and Industry and Dubai Quality Group, who have honoured us with these awards. To win two back-to-back awards is indeed a proud moment for British Orchard Nursery and reflects our commitment to excellence and innovation in education. We, as a team, believe in giving our best both in quality and practice while continuously raising the standard of Early Years education in the UAE.
"Over the years, we have developed a comprehensive framework for preschool education and assessments that has been widely appreciated over several platforms for its holistic approach and innovation," added Dr Gandhi.
The Mohammed Bin Rashid Al Maktoum Business Award is aimed at cultivating a world-class business culture in the region, creating a high-level competitive business environment that fosters trade, business development, and job creation. The award is the highest level of recognition of business excellence that an organisation can achieve in the region.
The UAE Innovation Award aims to support UAE National Innovation Strategy and promote innovation culture throughout private sector organisations in the UAE while raising the level of innovative practices based on the award framework and standards.
Details: To learn more about British Orchard Nursery, visit the website.