Dubai fitness classes to keep you on track this January
We've all set our fitness goals for 2019, and – if you're anything like us, you'll need all the motivation you can get to ensure you stick to them.
If you've worked out your goals but are not too sure how you're going to hit them, don't worry. ClassPass – a fitness membership app now available in Dubai, boasts over 150 studio options with more than 1,000 convenient and accessible fitness classes right at your fingertips and now you can access them for free for two weeks!
We've compiled a collection of classes to suit your specific goals to ensure that you stay on track this January.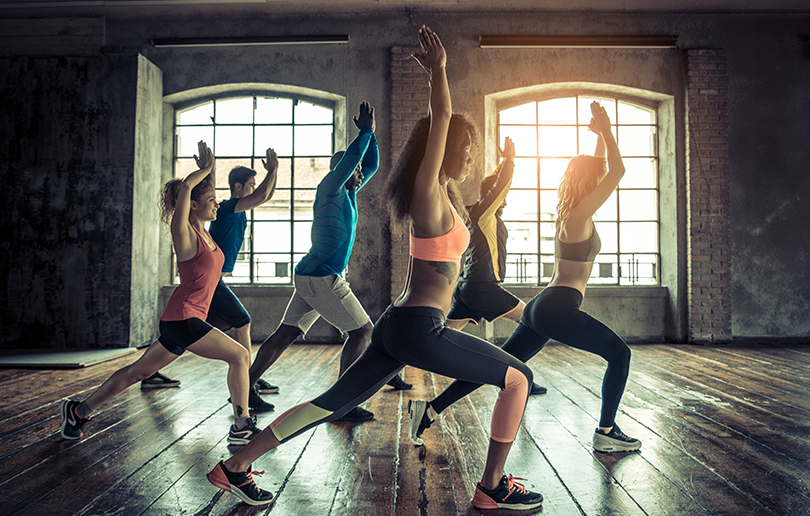 Goal: Increase strength and build muscle
While protein is key to building muscle, getting in the right kind of exercise is vital too. Think heavier weights, lower reps and a whole lot of dedication.
Class: Gone in 60 Seconds
Where? The Warehouse Gym, various locations
Complete body conditioning and resistance training that combines weights with high-intensity cardio, this fast-paced circuit class is divided into several stations including sprints, squats, mountain climbers and assault bikes that will really get those heartrates pumping.
Class: HIIT
Where? The Platform, Dubai Marina
An extremely popular choice for Marina-dwellers. Make your way through a dynamic combination of exercises during these signature High Intensity Interval Training classes – think rope slams, wall balls, rowing, box jumps and more – for a full-body workout.
Goal: Weight loss
Over-indulged slightly during the festive period? Fear not, as these calorie-torching exercises will not only help you shred the inches, but will keep your metabolism sky-high for hours afterwards.
Class: Boxing Circuit
Where? Round 10, JLT and Al Quoz
Grab those gloves and prepare yourself for an hour of conventional boxing workouts including jump-rope, mitts and shadow boxing in a circuit that will develop your skills while working up a serious sweat.
Class: Ride
Where? Crank, Al Quoz
Not your regular Spin class and one of the newer studios to hit Dubai, Crank has quickly garnered a reputation as the cool kid on the block, as members pedal through heavy climbs and powerful sprints to beat-pumping soundtrack. There's a scoreboard too for those who like a little competition.
Goal: Mindfulness
Known to help with pressure, stress and anxiety, try switching off at one of these studios…
Class: Meditation
Where? Kintsugi, Business Bay
Inspired by the ancient Japanese art of rejoining broken pottery piece with gold, Kintsugi yoga studio is a sanctuary for profound self-transformation through ancient yoga practices. One of their most popular classes is group meditation, letting individuals benefit from the amplified collective energy.
Class: Restorative yoga and Guided Meditation
Where? Zoga Yoga Cafe
A class that focuses on the blissful sequence of tranquil poses to relax and restore, this gentle class was specifically designed to help in self-awareness, relaxation, healing and stress relief. With guided meditation at the end, it's perfect for both your physical and mental well-being.
Goal: Flexibility
Tight hamstrings? Stiff hips? Why not incorporate stretching into your fitness class for a well-rounded routine while helping relieve muscle tension and increasing mobility.
Class: FlyBarre 60
Where? FlyBarre, Gold & Diamond Park and Downtown Dubai
From stretching to pulsing to holding poses, not only will you have a full-body sculpt but you'll build strength and lean muscle all at the same time.
Class: Hot Yin Yoga
Where? Dryp Yoga, Dubai Marina
Not your average yoga class, Hot Yin Yoga consists of a series of long-held, passive floor poses focused mainly on the lower part of the body, including the hips, pelvis, inner things and spine. Tight hamstrings? This one is for you!
Details: To sign up for ClassPass, visit the website.