What to expect when you're expecting: Nicole Mears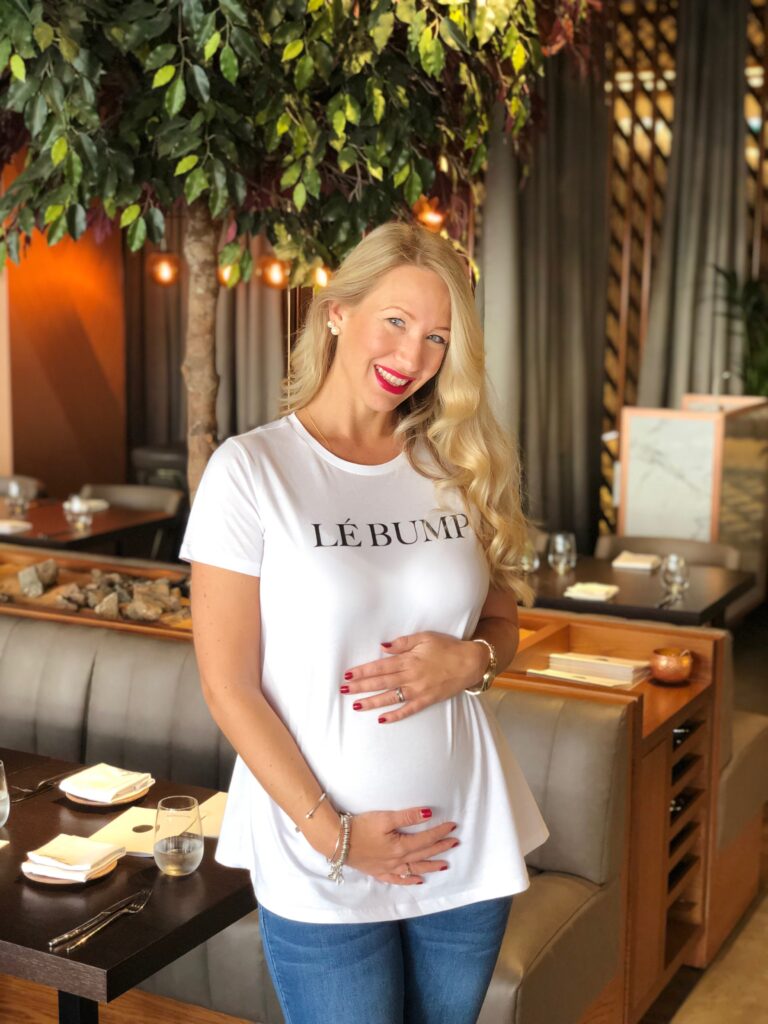 Nicole Mears is the founder of She Dined in the Sun – a food, travel and lifestyle blog, here she takes us through her first pregnancy with daughter Sienna.
July: Although married for seven years, having met in University, the husband and I have been together for a whopping 16 years. Family has always been very important to both of us but being directly responsible for adding to that population always seemed a daunting prospect. However, not getting any younger and having ticked most bucket-list items it was time to take the metaphorical plunge. Not knowing how long it could take to become pregnant and not wanting to learn of potential complications too late we set to the task in hand. Turns out we were pretty good at it as things ended up progressing far more quickly than we could have imagined.
August: This month saw us on a few different trips including a holiday in Sri Lanka, where I think the penny finally dropped that I may be pregnant. The sore boobs, the irritability (poor husband!), the vivid dreams, and then the realisation that it must have been about five weeks since my last period. The day after we landed home I hastily headed to the chemist and sure enough saw a very positive result, twice! I couldn't contain the news so asked my husband if he could get out of work to meet me for lunch. An excruciatingly long couple of hours pursued while I waited for him to finish his meetings. I picked him up and he obliviously continued to tell me all about his morning, on arrival to the restaurant I had some far greater news. A wonderful moment that will stay with me forever, I've never been good at keeping secrets.
September: A last-minute unscheduled work trip back to the UK gave me the perfect opportunity to tell all our closest friends and family the good news despite only being about 8 weeks pregnant. The shock on everyone's faces, particularly my parents who I think had all but given up hope of becoming grandparents, was incredible. Being so far away from home this couldn't have worked out any better. I knew it was early and most people choose to wait but I couldn't pass up the opportunity to tell them all face to face.
October: Back to Dubai and with reality starting to really kick in, I went through a month or so where I had persistent evening sickness (I was never actually sick, just felt constantly nauseous). During this period, I went off some of my favourite foods: steaks, mushrooms and truffles. In fact, October saw me pretty much vegetarian as the smell of any form of meat or fish turned my stomach. Bizarrely, it became so acute that a trip down the meat aisle in the supermarket was a very unpleasant experience. I lived off eggs and avocados, oh and weirdly bacon. Bacon was good.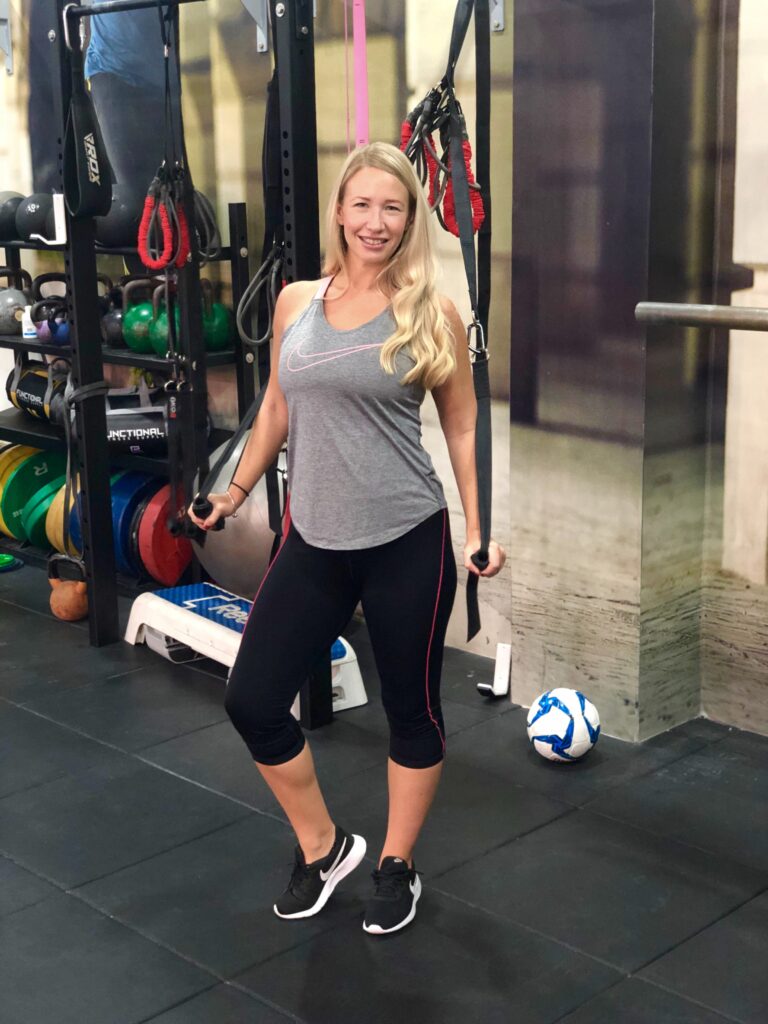 November: We were well over the 12-week period and began sharing the news with wider friends and family. I was expecting be sporting a bump by now but actually my tummy continued to conceal its secret until after week 20. I'm tall, so my doctor put it down to that and the fact that I work out quite a lot, so my abs were doing a good job of holding it all in. I was back on chicken which helped a bit with my protein intake, but this month, baby was mostly all about the cake. There were multiple trips to Hummingbird bakery for their red velvet cupcakes. Oh, and what is up with pregnancy insomnia?
December: Flying home for Christmas was an exciting time this year. I couldn't wait to spend some quality time with all the family who were desperate to see bump (well what there was of it) and to feed me up. About halfway through December, the bump decided to make an appearance, just in time for Christmas, and I spent the holiday season indulging in all my favourite British treats. Being able to see everyone for the last time before the baby comes was really special and helped them to feel more connected and involved.
January: Three months to go and it's all getting very real. I've been ordering a lot of the essentials we need for our impending arrival (picture me googling and relentlessly researching breast pumps, bottles, teats, etc.) The nursery looks like a bomb site. I've just booked to start our antenatal classes at Health Bay in February, we are visiting our (hopefully) chosen hospital and doctor for the first time and starting to get into the nitty gritty of birth plans. Despite working out a lot throughout my pregnancy, I also decided to join the MamaBFit Pre-Natal Fitness classes that take place at Smart Fitness. I wanted to make sure everything I was doing was safe for me and my baby. I've been loving it so far and have met a great group of people and it's really helping me to mentally as well as physically prepare for labour and delivery. Exciting times indeed!
With thanks to Nicole for sharing her pregnancy journey with us, you can follow her on Instagram @nicole_lovelock_mears to keep up-to date with her motherhood journey. 
If you enjoyed this article, you may also like: Breastfeeding in Dubai: Things you need to know