When life takes it's course: Zahra Abdalla
Cookbook author and mother of three, Zahra Abdalla, reveals how her career path took a turn for the best when she became a mum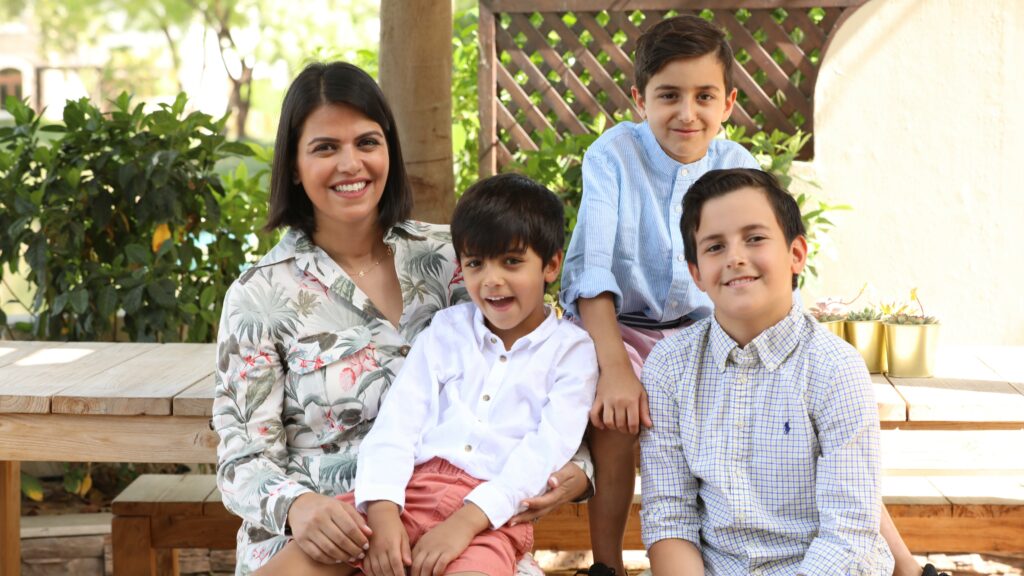 Half Iranian and half Sudanese Zahra Abdalla, was born in London, England and had the fortune of calling many cities around the world her home, before moving to Dubai over 15 years ago. The mother of three boys and cookbook author completed her Masters' Degree in Political Science, before relocating to Dubai and starting her career as a research analyst with Dubai Port International. "Ever since I've dabbled in different industries before deciding to be a stay-at-home mom when my children were born.  I started my blog over nine years ago as a creative outlet space, when my children were very young, and over the years it has opened lots of new and exciting opportunities," says Zahra, who released her cookbook Cooking with Zahra a few months ago.
As an adolescent, Zahra had always imagined she would take the corporate route, study law and work as a human rights lawyer in the United Nations. Living in Sudan, she had first hand exposure of all the impactful work in the community and always imagined she would work in an industry where she would make an impact on people's lives. "Life definitely had different plans for me though – initially I moved to Dubai for a one-year stint before going back to law school, but soon after arriving to the city, I met my husband and chose love over career," she says. Zahra struggled in the beginning to navigate and define what she wanted to do in life, so when she had children, she focused on doing what she loved rather than what she should do. "Food was my medium to connect to people and over the years, I am proud of the positive impact I have had to many individuals. My most exciting experience to date was hosting a travel and food documentary show on MBC 1, when I got to travel to five different places and bring to light the incredible work of empowering woman making and impactful difference in their communities."
The cookbook was a passion project that Zahra always dreamed off. "It is a collection of traditional and modern interpretations of Middle Eastern cuisine. This year, the UAE is celebrating the year of tolerance, and similar to those values, my book is a celebration of polarities: tradition versus modernity, and Eastern verses Western cultures," she tells me.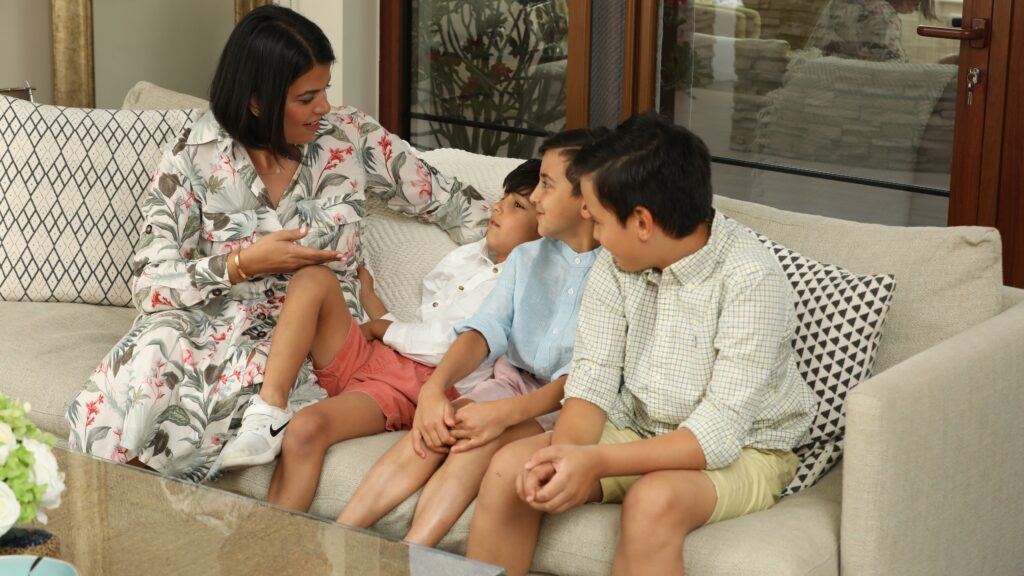 When we caught up at her home at Jumeirah Golf Estates, her adorable and handsome boys were busy cracking jokes, taunting their mum lovingly, and getting ready for our photoshoot. "As a mother you somehow learn to manage the art of multi-tasking.  I believe to be an ambitious and multi-cultural person I need to balance my life with different activities that allow me to live my life to the fullest," she says as we watch the children. Zahra loves having a career but finds it equally important to spend quality time with her children and husband. Mums wear so many hats, Zahra tells me, and life can get hectic, but the reality is that she wouldn't have it any other way. "Over the years, I have learnt that in order to be able to take care of everything and everyone else, it is of utmost importance to take care of ourselves first, so that we can always be mentally, physically and emotionally able to take care of our loved ones."
To achieve a healthy balance between kids, work and home, Zahra typically starts her day with the school drop, and heads to the office for either filming or meetings. By 2pm she heads to school to get the kids and spends the rest of the day with them. After pick-up, the kids head to their after-school activities, head home for dinner by 7:30 and go to bed by 8pm. Dinner time is usually the time she spends with her husband, where they get a chance to catch up and connect. "The key is to prioritize your time. I always make it a point to sneak a day every two weeks where I can just pamper myself to a breakfast session or lunch with my girlfriends, a visit to the salon or a session at the spa. I find it a necessity to take couple of days every four months with my family for a staycation or a mini-getaway, so that we can just unwind and mindfully connect," says Zahra.
Zahra's kids are now passed the toddler stage, at ages 5, 9 and 10, and though at that point she found managing the kids quite a task, she has now forgotten how tough it actually was. She does like the fact that they are all quite independent now. Before having children, she would easily get flustered and overwhelmed with the little stuff. However, ever since, she has learned to be more patient and chill. "There is a solution for every problem," she tells me. At the end of the day, Zahra advices other mums to take time to listen. "Listen to yourself, your body, your children and the loved ones around you. It is amazing how much you can learn."
With thanks to Zahra and her family, you can follow her on Instagram here. 
If you enjoyed this article, you may also like; Breaking barriers: Jessica Smith