Reel Cinemas launches all-day dining menu
With Reel Cinemas' all-day dine-in, you can now enjoy breakfast, lunch or dinner while watching your favourite movie at an unbeatable price of just AED50.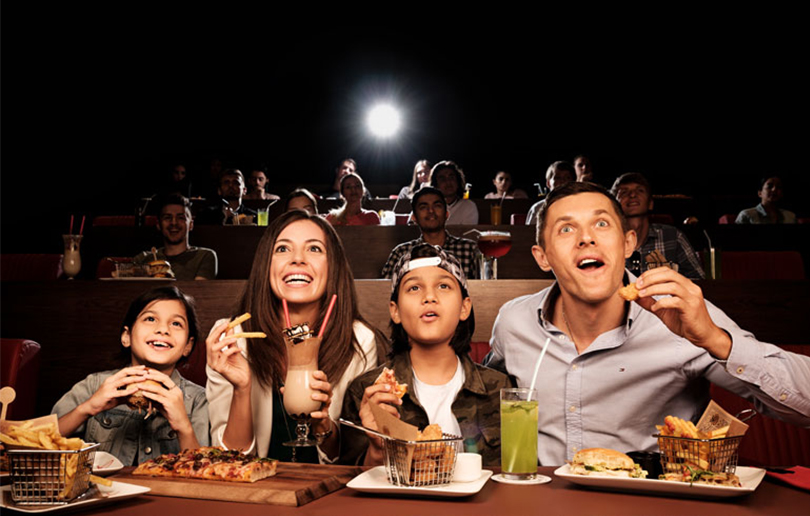 Besides the standard F&B, Reel Cinemas' impressive dine-in menu offers a delightful array of dishes from Reel International menu as well as TV celebrity Guy Fieri's kitchen menu.
From tasty dishes like pasta, pizzas, lasagna, camembert bites to enticing breakfast options like Avo on Toast and an Acai bowl, as well as healthy options like light tapas, caesar salad, mushroom skewers, along with Guy Fieri's menu, there is something to suit every palate.
The AED 50 value ticket includes AED 15 towards Food and Beverage credit which allows guests to order from the Reel International menu, standard cinema Food and Beverages, or from Guy Fieri's menu.
Additionally, a delicious new Kids Combo has been introduced at AED 60 for the little ones to savour on munchies and snacks while enjoying a great family time.
If you are looking for an all-day dining experience full of scrumptious food, fun and family entertainment then look no further and try the Reel Cinemas' dine-in experience.
Details: Available at Reel Cinemas' – The Dubai Mall, Jebel Ali Recreation Club and The Pointe.