"In it to win it": Hartland International PE lead reflects on sporting success
After captaining the UAE National 7s and 15s Rugby Union sides, Niall Stathham retired from competitive sport in 2017. Now, head of Physical Education at Hartland International School, he reflects on both the mental and physical benefits of sport, and outlines Hartland's vision for youth sport across all ages and abilities.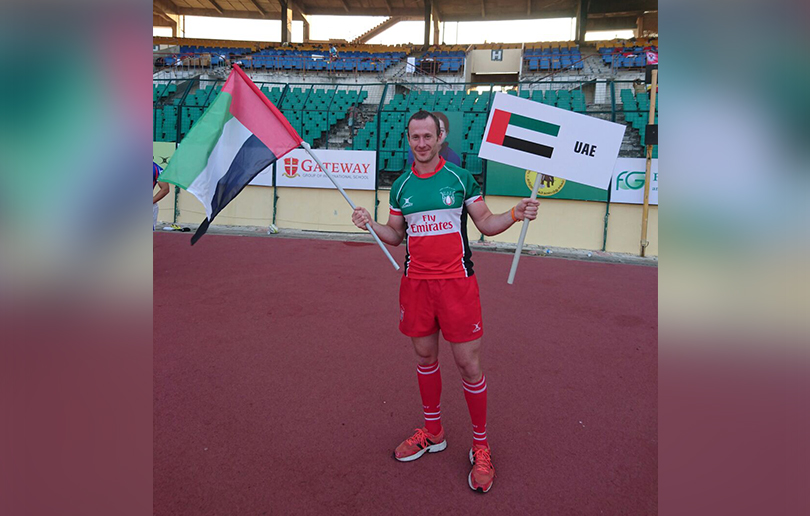 When I reflect on my sporting career, I can't help but feel extremely fortunate. Since moving to the UAE I captained the country through its most successful period in 7s and 15s. During this period, I played for the country in more than 50 games travelling to China, Doha, Sri Lanka, Thailand, Uzbekistan and even further afield. I was also extremely fortunate to lead the country in the first qualifying game for the 2019 World Cup and be part of the team that were at one stage, the biggest climber in the IRB World Rankings. Whilst the medals, trips and International Caps will always take pride of place in my home, they aren't the things that I'll carry with me for the rest of my life. Although I only stopped playing competitive sport a few years ago, most of the scores in games have faded into the past. However, what I do have are some incredible memories of experiences that I was lucky enough to share with some wonderful people.
What I will never forget is the friendships that I forged with teammates, some which have lasted from primary school all the way into adulthood. Some were even made against opponents who I spent most of my time at cross purpose with. When time allows and we get back together, we rarely talk through the wins and losses. We talk about the laughs we shared before and after games, the places we visited together.
At Hartland, we encourage as many students as possible to participate in sport. One of our core beliefs is that team sports should be open to anyone, regardless of experience or ability. We want children to play with pride and to strive for the best possible result, but we don't measure success in wins and losses. We measure our success in the number of students who are participating in sport, who are taking pride in representing in the school and who are making memories and friendships which will hopefully last a lifetime. If through sport we can build self-esteem, confidence and nurture friendships, our students will go onto later life equipped to reach their potential. Every accomplishment starts with the decision to try.
About Niall Statham
Niall Statham is Head of Physical Education at Hartland International School with more than 10 years' experience teaching in the UAE and Scotland. After captaining the UAE National 7s and 15s Rugby Union sides he retired from rugby in  2017. The current Vice-Chair and Former Primary Chair of DASSA and committee member for over 5 years, he is passionate about the development of youth and school sport in Dubai.
About Hartland International School
Hartland International School prides itself on delivering a traditional values led British education combined with the richness of international approaches to learning. Structured to meet the needs of the 21st Century learner, we aim to inspire, challenge and empower young people on their journey to excellence. This is balanced with rigorous academic challenge and the holistic development of all aspects of young people. Our high-quality pastoral care in a safe and approachable environment will help shape your child to become well-rounded, fulfilled and successful individuals.