Recipe: Stuffed chicken with creamy broth
This month, Jeri shares a comforting recipe that the whole family will enjoy.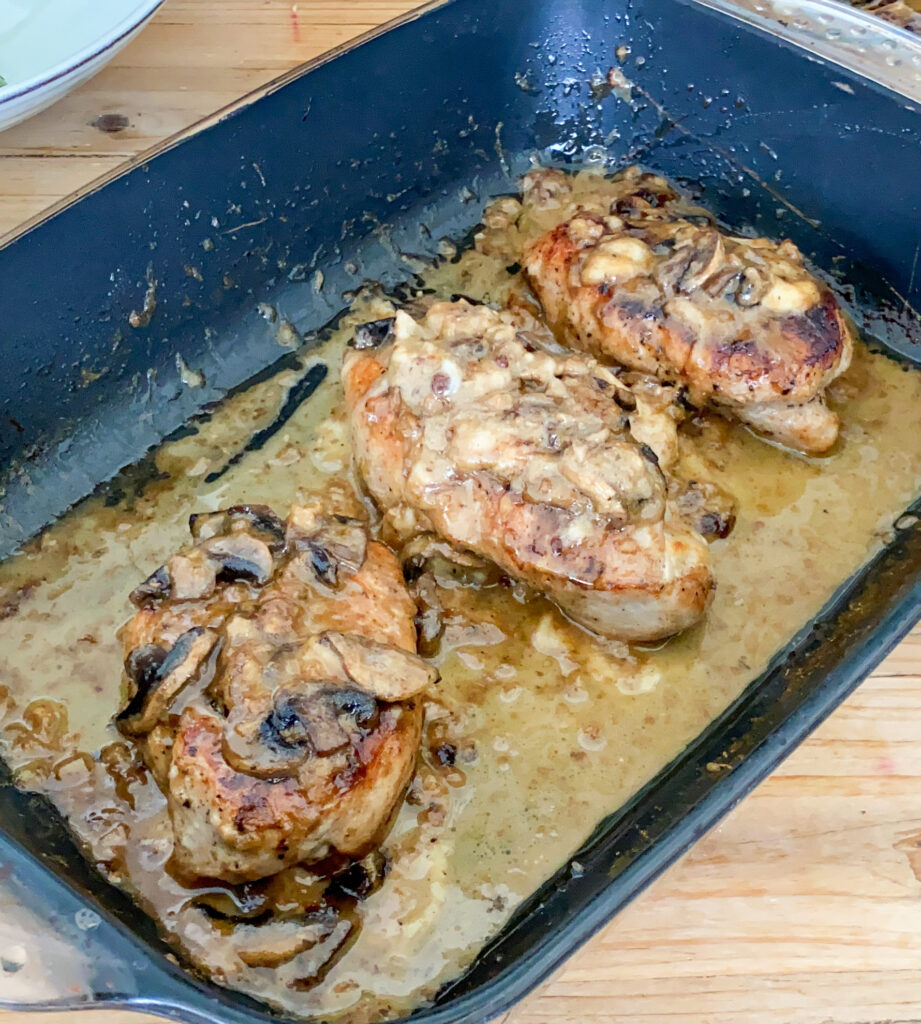 Ingredients:
8 boneless skinless chicken breasts
8 mozzarella slices
1 cup sun dried tomatoes
1 cup parmesan cheese, shredded
3 tbsp olive oil
Salt and pepper, to taste
2 tsp Italian seasoning
For the sauce; 
3 tsp garlic, minced
2 cups chicken broth
1 cup mushrooms, sliced
1/2 cup heavy cream
Method:
Preheat oven to 200C. Make a pocket horizontally, along one side of a chicken breast, making sure not to cut all the way through the chicken.
Fill each pocket with a slice of mozzarella cheese, sun dried tomatoes and shredded parmesan cheese. Drizzle chicken with olive oil, then sprinkle with salt and pepper to taste, and Italian seasoning, rubbing in with your fingers.
Transfer chicken to a skillet and brown chicken over medium-high heat for 3-4 minutes on each side. Place chicken on a plate while preparing the broth sauce.
In the same pan (don't clean it) add chicken broth, garlic, mushrooms and heavy cream. Stir and bring to a boil and cook for 3-4 minutes. Return chicken to the pan and spoon some of the sauce over the chicken.
Place the chicken in an oven safe bowl or a baking tray and bake for 20-25 minutes until the chicken is cooked all the way through and cheese has Spoon sauce over the chicken. Serve on top of asparagus.
With thanks to Jeri Willmott (My Wild Tribe)
Here's another super easy and delicious recipe you might want to try too.