What to expect when you're expecting: Ria T. West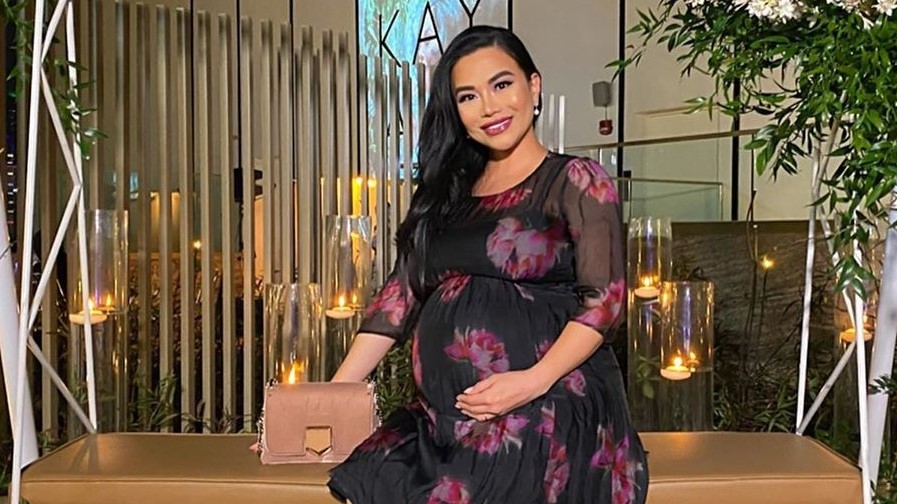 Dubai-based makeup guru Ria T. West, also known as Dubai Maven shared with us her pregnancy ahead of the birth of her first child, daughter Harper this February. 
July
I work as a flight attendant and was clocking in 100 flying hours. Between take offs, landing, days off and doing social media, I missed monitoring my period. On one of my flights, I had noticed I was extremely sensitive to smells – which was a first for me in over 14 years. I would also get dizzy and nauseous for no particular reason. I was on a Manila layover when the thought of being pregnant struck me. I would never in a million years imagine being pregnant but still I texted Ian and his reaction was a LOL emoji and a nonchalant reply – "come home let's do the test." I have a feeling he thought I was joking.
The next day, when I landed and rested, we went to the pharmacy and bought the pregnancy test. It was a simple test. Pee and and wait for the lines to appear. I realized I cried because I had never thought I was ever going to be pregnant, I have never felt so happy, so absolutely and joyously happy that I am going to be a mother! This time I am ready and prepared to do everything I can to be the best mom I could ever be. Ian's reaction was comical – he broke into a cold sweat and became really pale. If pale was even possible for a freckled red head, he was the best example.
August
My sister is an OB -GYN nurse so it was only right that she asked me to come in for a check-up. After checking my last menstrual period, and doing a transvaginal scan, her doctor told me it looked like it wasn't a growing pregnancy. Meaning, the fetus wasn't growing. I cried again but this time from the horror and the sadness of potentially losing my baby. The doctor said to do another hormone blood test in three days and see if my hormones double up. I cried uncontrollably on my toilet seat beyond devastated knowing I was going to lose this baby. I told Ian I wanted closure and peace of mind. The results put me on a rollercoaster because this time, my hormones not only doubled but tripled. We went for a scan and I will never forget that day because we heard our baby's heartbeat for the first time. I am sure every mother can relate to this. In my vault of memories, nothing will ever replace hearing that tiny heartbeat for the first time. It was almost as if the baby was saying, "Here I am Mama! I am still here, and I can't wait to grow and meet you and Papa!"
September
I entered my second trimester and took a break from flying. One morning, I woke up with a sharp pain deep in my pelvis. It was so painful I could barely get out of bed. We had just gotten back from visiting Ian's relatives in the UK so I don't know if it was because I wasn't drinking enough water during that trip, but we decided to go to a physiotherapist. Needless to say, no number of needles, acupuncture and massage helped with the pain. I finally went to an osteopath and was told I have SI Joint or PPP which meant Posterior Pelvic Pain.
October
I have been very lucky in this pregnancy despite having pelvic pain, I wasn't throwing up since the beginning, I wasn't nauseous, and my energy was back. Hubby treated me for a nice birthday dinner and I felt really good. I continued my swimming exercises and even though it was still hot to walk outside, hubby and I would walk around indoors just to pack in some exercise. I don't know when it started but I started to feeling tingling sensation on my right upper thigh. I thought it was just the baby pressing on the wrong nerves as she is growing so I kind of just let it be. I told my sister and my OB and they both tell me it's normal. You know what I didn't count on though? Hormones. H-O-R-M-O-N-E-S. These damn hormones made me emotional, sensitive to literally anything.
November
On my 27th week, I failed my glucose test. I was so upset with myself because I was blaming my intake of mango and banana every day for breakfast. Also, that tingling on my upper right thigh? It was one of the symptoms of diabetes. To be fair, peeing a lot is one of the symptoms too, but you can't really isolate this as diabetes since it can be a symptom for pregnancy as well. I was instructed to take my blood sugar four times a day. The dietician basically said I couldn't have white rice – I'm Asian and this was like a death sentence for me.
December
Christmas brunches, mince pies, pudding and the panettone. I couldn't have any of them as my blood sugar could spike up as fast as a space rocket. Since being diagnosed with GDM, I've had the random spikes here and the doctor told me I had no need to take insulin. We shopped for major stuff like next-to-me crib, baby cots and bassinetts. Ian is so excited he even has costumes for her to wear for Christmas, Paddy's day and Halloween.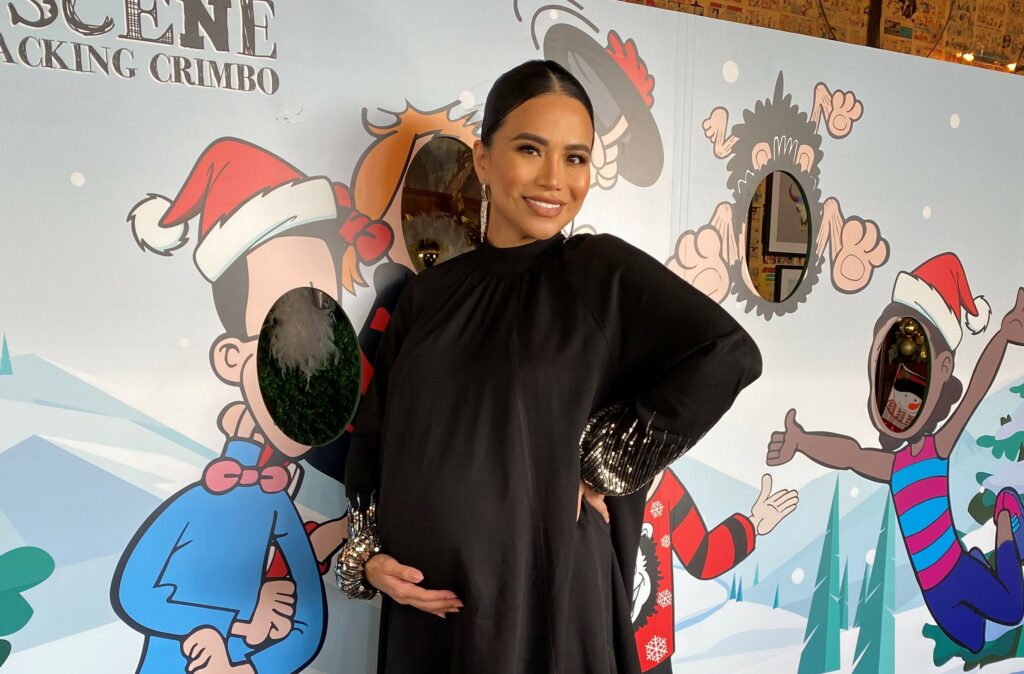 January
Time to pack the hospital bag. I needed a suitcase and a makeup bag. Okay, I'd like to be able to wear light, fresh makeup when visitors are over. I started having Braxton Hicks last December, but it was just this week that I started to feel it more. My stomach hardens and I feel as if I want to poop but then it goes away.
We went for a 34th week scan. My placenta had moved up which was good news and our baby was fine. Unfortunately, we couldn't see her in 4D scan as it turned out the umbilical cord was in front of her face and no amount of adjustment was going to make her move out of the way to get a clear picture. The scan doctor also said something that scared me a lot 0 if I have even one sugar spike after my 36th week, it could be very "deadly" to the baby as in the baby's heart will just stop beating. I'm just praying she stays inside my tummy for at least 2 more and go up to 37 weeks. Wish me luck!
February
Hurray for due dates! I am about to embark on an adventure where I literally have no idea what is going to happen. No amount of books and google search will prepare me for what I am about to experience on D Day. We have prepared our hospital bag, stem cell cord blood collection kit, tens machine and snacks for the hubby.
I contracted the dreaded flu earlier this month – I had chills at night, body aches, headaches, colds, cough, you name it. Hubby had to rush me to the hospital emergency. And boy oh boy, everybody thought I had Corona virus. They finally took a nasal swab test and turns out I was negative with Influenza A and B as well as bacterial infection through blood test. My OB gyn doctor decided I was going to have to be induced as the fluid surrounding my baby has started decreasing. I just hope my baby is fine and for me, this is when I totally trust my doctor. She did a sweep on my cervix and told me my mucus plug is gone and my cervix is very soft. Therefore, labor is now imminent.