New ClevaSleep Pod Max –  Grows With Your Baby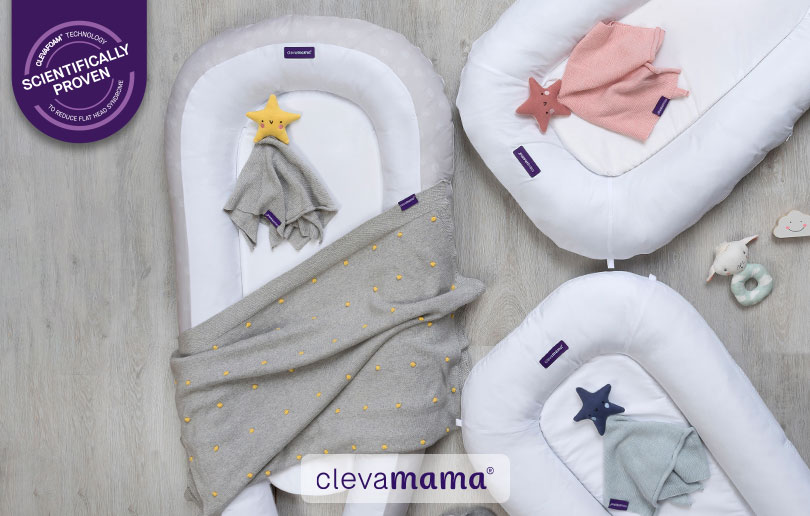 One of the most loved products by parents, from award-winning Irish baby brand, ClevaMama, is their cosy ClevaSleep Pod for babies 0-6 months. Made with their ground-breaking ClevaFoam technology, it allows your baby to sleep comfortably and safely while you stay close, and offers added support while reducing the risk of Flat Head Syndrome. 
You asked we listened
Many parents have asked for a bigger pod for their growing baby. Well now there is! ClevaMama are proud to announce the latest addition to their bedtime product family, the ClevaSleep Pod Max – the sleep pod that grows with your baby which is now available at the First Cry website, firstcry.ae.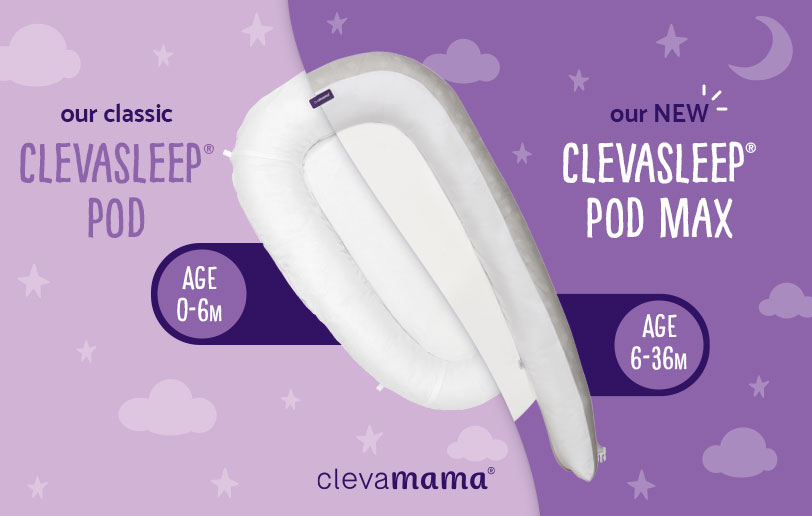 Designed for 6 to 36 months
The ClevaSleep Pod Max is specially designed to grow with your baby from 6 to 36 months. Once your little one runs out of leg-room, you can just release the child safe buckle at the foot of the pod to open out the end, offering lots more length and space, so your child can keep on growing and sleeping in comfort. The Pod Max is everything parents already love about the ClevaSleep Pod, only bigger and fully adjustable to suit the needs of your growing child.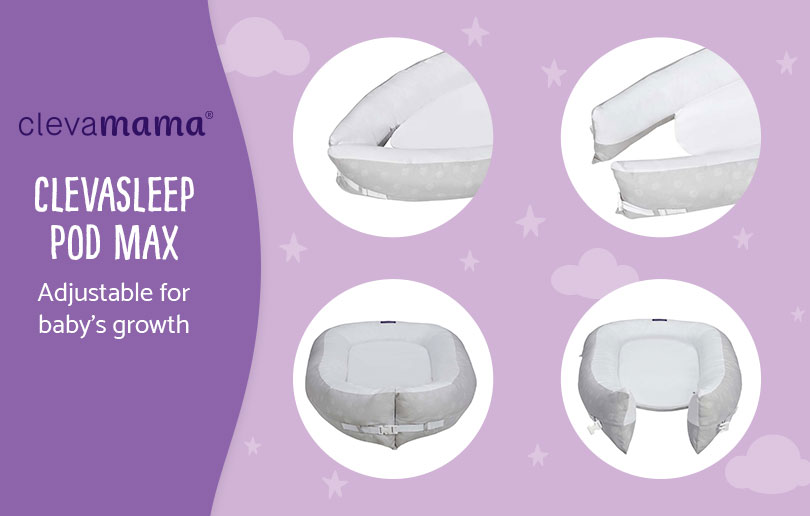 Safe & Supported with ClevaFoam
Made with the same safe, hypoallergenic, non-toxic ClevaFoam which is used in the original ClevaSleep Pod, it's fully breathable, pH-balanced and is suitable for babies or children with asthma or allergies. ClevaMama's advanced ClevaFoam technology (developed in conjunction with Trinity College, Ireland) supports your child's growing body and has reduced heat retention, keeping your little one from overheating while asleep. 
Ideal for Home & Away
This multi-functional pod is perfect for sleeping, lounging, chilling, playing, resting and snuggling. Plus, because it's fully portable, it's perfect for taking on staycations, so your little one feels right at home, wherever they are.  
Plus it's so easy to keep clean with a removable, machine washable outer cover with a reverse zip for safety
Available at FirstCry 
The ClevaSleep Pod Max comes in a choice of classic white or grey, suitable to complement any nursery, and is available to purchase from First Cry.