Baby pillows to help your child's development
Sleep is a vital part of your child's development! Deep sleep helps babies and children to grow and aids cognitive development and learning. As they grow, their bodies change so they need the right support while they sleep. That's why it's important to choose the best pillow to suit your child's age and developmental stage.
Award-winning Irish Baby Brand ClevaMama has been designing pillows for babies since 2003. Putting the comfort and safety of your child first, our pillows are made to suit each phase of your little one's growth and development.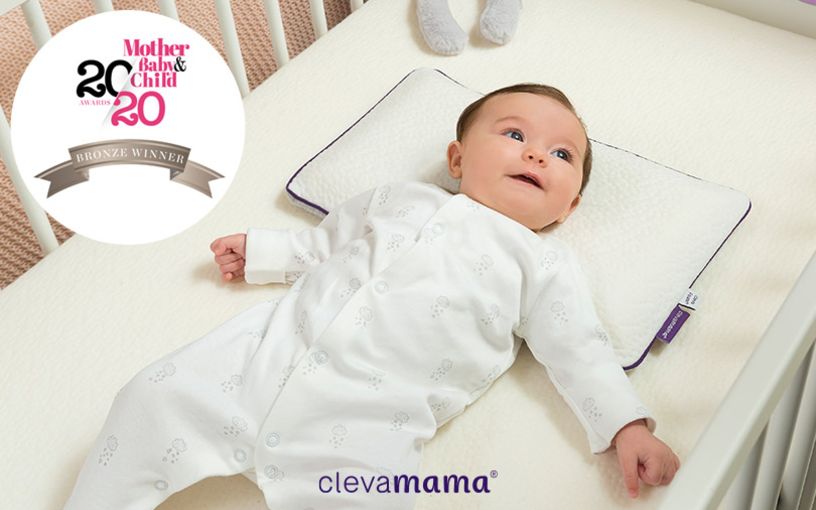 The pillow range offers Infant, Baby, Toddler and Junior pillows, sized and shaped to give your child's neck and head the support they need. The Infant, Baby and Toddler pillows are made with ClevaFoam, developed in conjunction with world-renowned Trinity College, Ireland. ClevaFoam is scientifically proven to relieve pressure on your baby's head by 50% and increases support by 80%, reducing the risk of Flat Head Syndrome.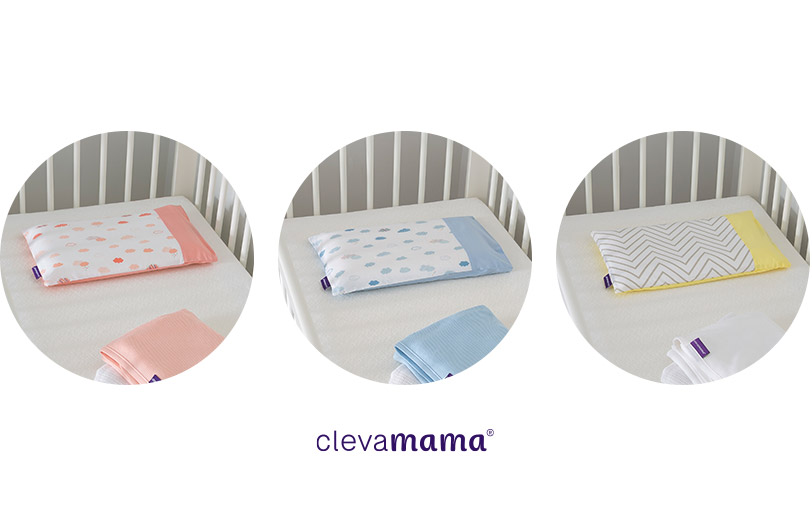 All ClevaFoam pillows are 100% breathable and have reduced heat retention, helping your little one to stay cool. They are hypoallergenic, ph. balanced and toxin-free, suitable for children with asthma and allergies. They're lightweight too, so you can take them anywhere. Perfect for travel and sleepovers.
The Infant pillow is shaped to cradle your baby's soft head perfectly, then from 6 months, they can move to the baby pillow which keeps baby's head supported in line with their growing body. After which, they can progress to the toddler pillow at 12 months+.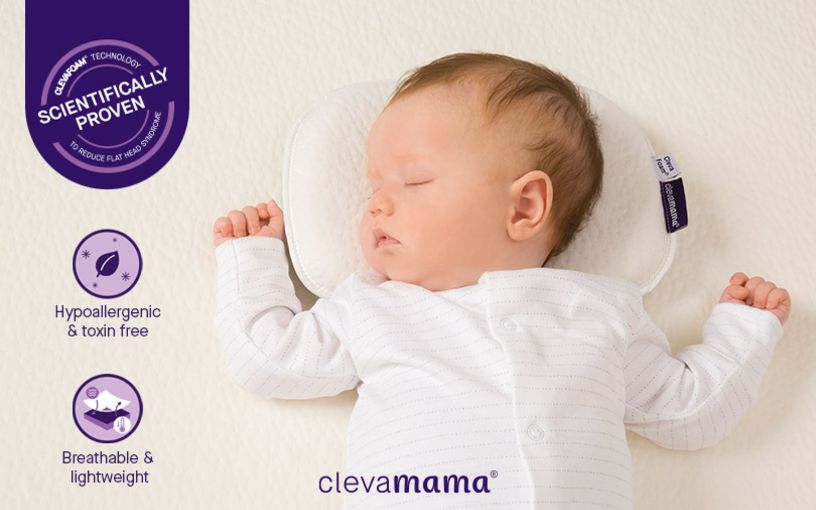 Our Junior Pillow is for children from 3 years+ and is a bestseller. Made from breathable hypoallergenic support foam, the pillow comes with a soft cover and is infused with a delicate lavender scent to calm and soothe your child.
ClevaMama's pillow range is available from: Mothercare, First Cry and Amazon.