carpo launches exclusive UAE hampers and limited-edition Swarovski accessories
International retail brand, carpo, has released a new line of luxury hampers and limited-edition Swarovski-encrusted accessories exclusively available to the UAE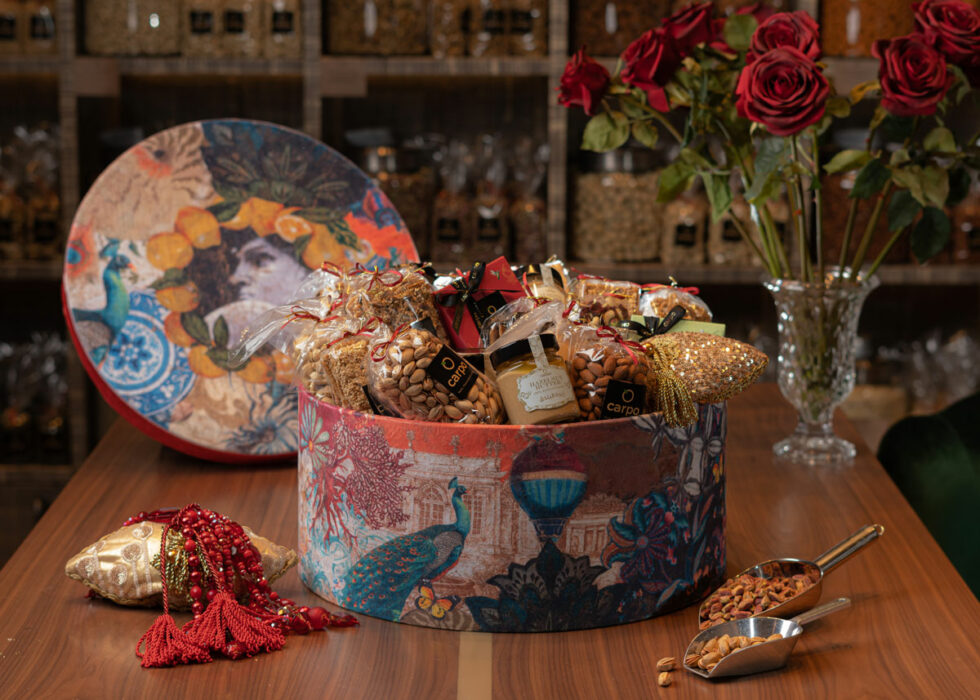 World-renowned, international retail brand, carpo, widely known for its seasonal delicacies and extensive range of premium products, has revealed its new line of exclusive, luxury hampers and limited-edition Swarovski-encrusted accessories created for the newly-opened flagship store, located in the prestigious Fashion Avenue of The Dubai Mall.
At carpo, hampers are more than packaging, but unique, lavish works of art designed to hold mother earth's finest gifts and last a lifetime. In line with the brand's rich heritage, its luxury hampers are designed using inspiration from the brand's three pillars: nature, art, and culture. Each hamper is also designed with intricate detailing and crafted using material sourced from the French specialty fabric house, Malhia Kent.
To embellish the exclusive hamper collection, carpo partnered with third-generation, Greek jewelry designer, Liana Vourakis, to create a limited-edition line of Swarovski accessories. Much like carpo, Lianna draws inspiration for her designs from Greece's rich traditions, culture and the magic of symbols.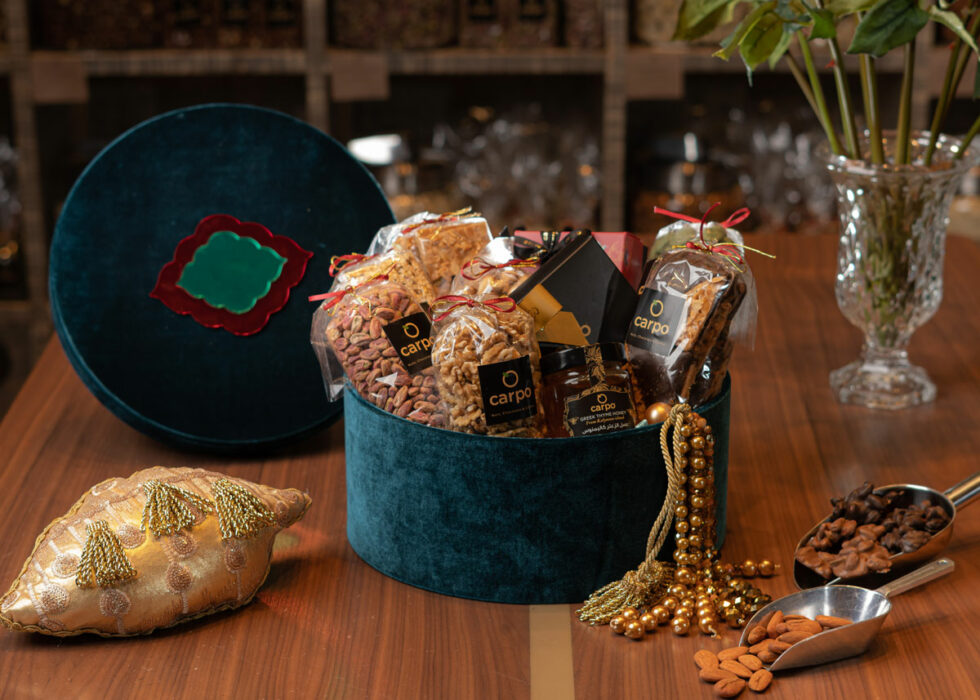 Ideal for hosting and gifting loved ones, the carpo store welcomes guests to discover its magical hamper range, designed to evoke feelings of joy and nostalgia. Inspired by haute couture, this intricate hamper featuring a jacquard print is carefully crafted to resemble a luxury tweed suit. For an extra glamorous feel, we recommend pairing the Pink Tweed Hamper with the gold Swarovski tassel by Liana Vourakis.
The Hearts hamper is an ode to the hospitable culture of both Greece and the Middle East. Designed to evoke feelings of warmth and love, this eye-catching hamper features a jacquard evil eye to symbolize protection. The Hearts Hamper can be paired with the maroon and gold Swarovski tassel and satin pebble by Liana Vourakis.
Inspired by one of the most precious gifts from mother earth, the Ocean's Hamper features vibrant colours to represent the abundance and beauty of the Arabian sea. This pairs best with the golden satin pebble by Liana Vourakis.
Visit Instagram.