Embark on a Rainforest Camping Experience at The Green Planet
Looking for an indoor activity filled with adventure and fun this summer? The Green Planet welcomes you to their spectacular Rainforest Camping Experience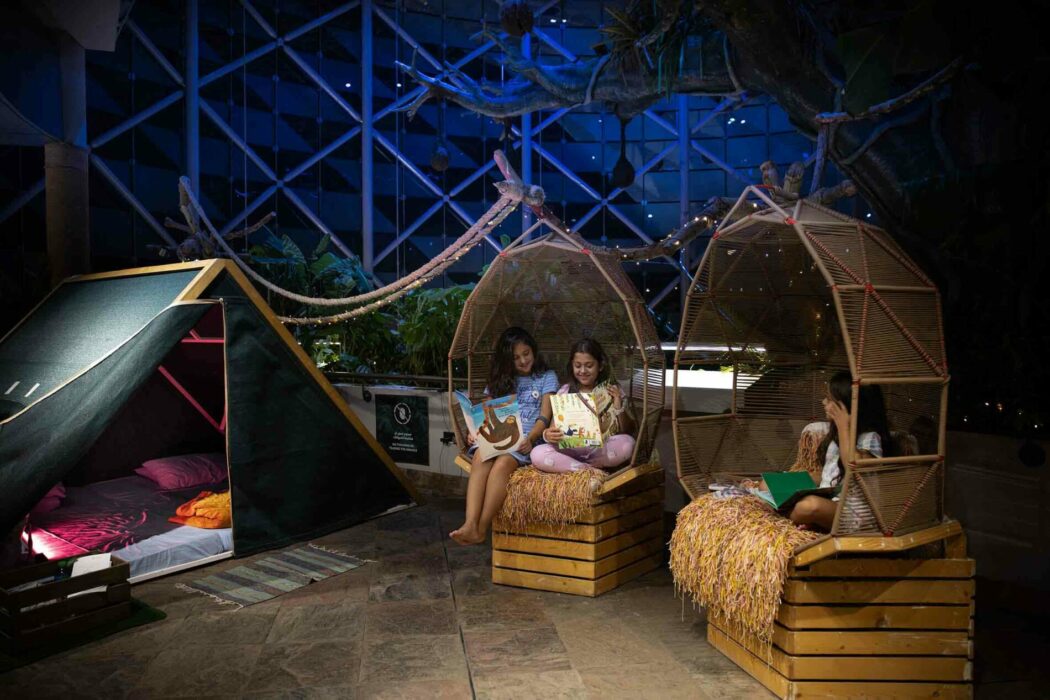 Dubai's only indoor rainforest, The Green Planet located in City Walk, is offering an amazing opportunity to spend the night in their tropical biodome.
If you've ever wanted to fall asleep under the stars listening to the sounds and songs of exotic birds, now is your chance, with the return of The Green Planet's 'Camping at The Rainforest' experience.
The perfect activity for little explorers and nature-loving adults alike, it is now officially open as part of The Green Planet's mission to teach us about the ever-growing number of animal and plant species.
You can pre-book your family's spaces for Fridays and Saturdays until 27th August, to enjoy the rainforest in all its glory – for the whole night! Dinner, breakfast, tent and bedding, movie and marshmallow roasting all included!
Open from 7pm-7am on Friday and Saturday, until August 27. AED700 for 2 people. Book online. Visit Instagram.