Review: Salero Tapas & Bodega
Located at the Kempinski Hotel, Mall of the Emirates, this authentic and charming Spanish restaurant brings you all the flavours from the south Spain, featuring food sharing platters (tapas), traditional cuisine and live flamenco performances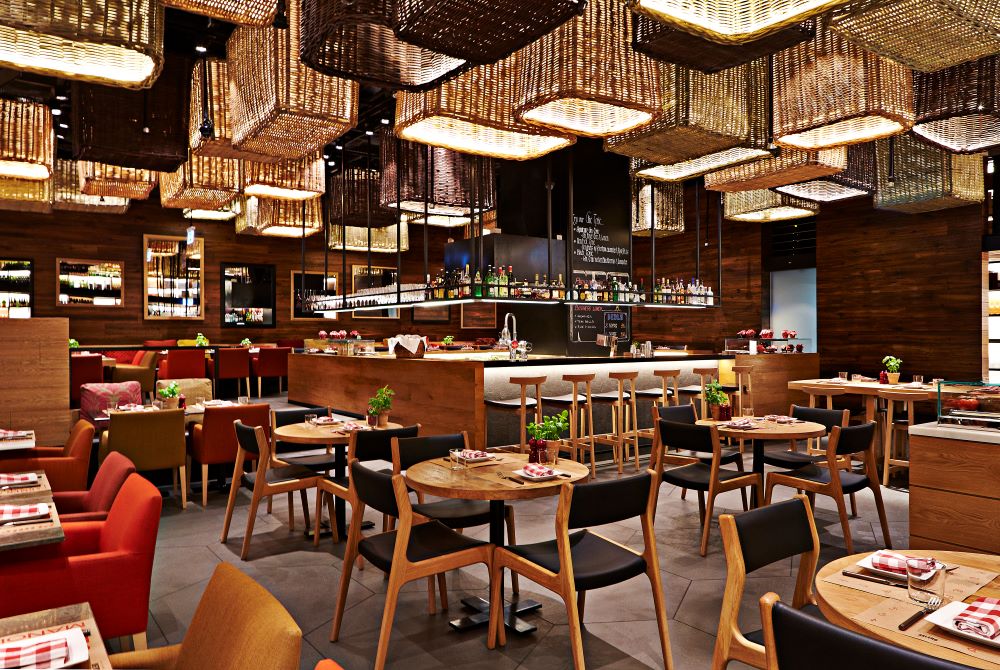 As I am originally from Spain, I was really keen to try this Spanish restaurant and see if it was really authentic, as in the past I have been disappointed with the ones I have tried abroad.
As soon as my dining partner and I came in we were warmly greeted by the hostess. The guitarist and flamenco dancer were already on stage performing, so hearing the sounds of the Spanish guitar transported me a little to the buzz and vibrancy of the terraces of Spain.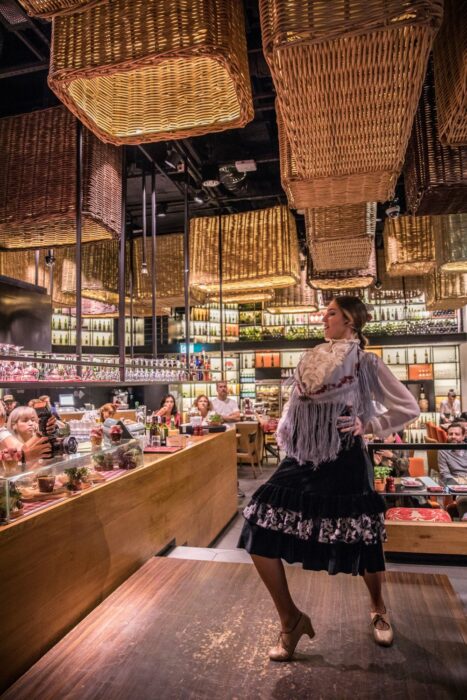 The bar is in the middle of the venue, and you can see the chef there in action and working his magic, which adds a multisensory touch to the dining experience.
After looking at the menu thoroughly, we decided to go for six tapas as I have always loved sharing food with the people I am dining with. To start, our waiter brought us 'pan con tomate' (bread with garlic, tomato, olive oil and salt) and a jug of Sangria (a concoction made of red grape, house beverages, orange juice, sugar and fruits), which was refreshing and slightly sweet.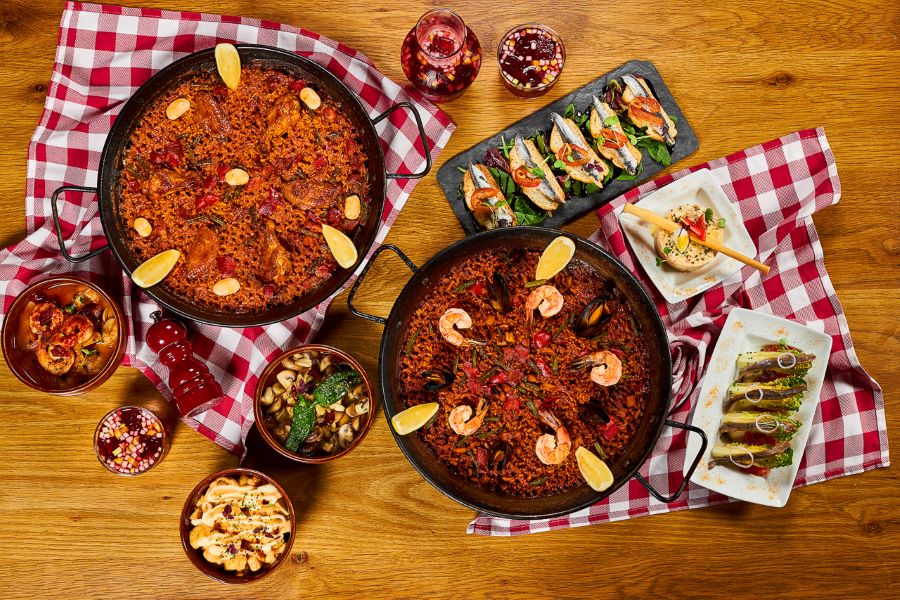 All the tapas came at the same time, so it was hard to choose which one to start with. I tried first grilled octopus with truffled mash potato which was tender, well-seasoned although slightly cold for my taste. My partner began with traditional Spanish meatballs in almond sauce and, as he was raving about them so much, I had a bite and I had to agree with him, they were truly succulent, well-cooked and full of flavour.
We continued with 'patatas bravas' (fried potatoes with aioli and chilli sauce), which had the right amount of spicy and the potatoes paired perfectly with the sauces. For seafood lovers, I truly recommend having 'gambas al ajillo' (sauteed shrimps with garlic and chilli), which were juicy, rich and full of flavour.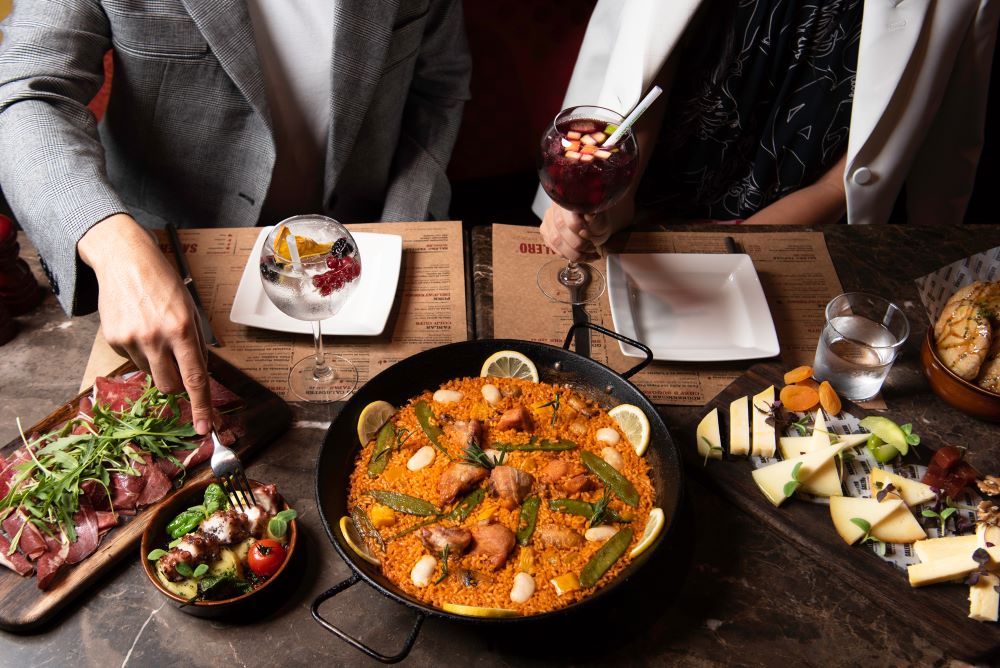 The tapas feast went on with grilled lamb chops with peppers and green asparagus, cooked medium and downright luscious, and homemade wild mushroom and truffle croquettes, which were utterly delectable and flavourful.
We didn't have space for dessert, but if you do, give it a go to 'tarta de Santiago' (Santiago sponge cake) or 'torrija caramelizada con helado de almendra' (caramelized brioche with almond ice cream).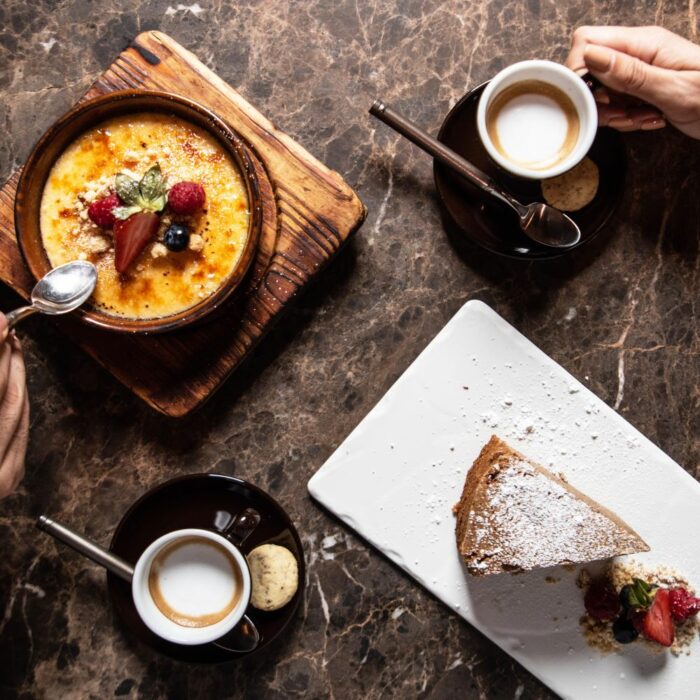 Salero Tapas & Bodega offers traditional Spanish cuisine with a modern twist. Ideal for intimate meals, casual celebrations and family gatherings.
Ground Floor, Kempinski Hotel, Mall of Emirates. Daily from 12pm-1am. Call +9714 409 5888 and visit the website or Instagram