Why you should try red light & endosphères therapies
Discover the multiple benefits of red light and endosphères therapies at Resync, an innovative wellness studio located in Central Park Towers that offers advanced wellness technologies to heal and repair muscle pain, improve performance, increase the speed of recovery, support ageing and weight loss.
The studio has a modern, relaxing, and slightly futuristic aesthetic. With soft washed-concrete walls complemented by black marble and velvety neutral furnishings, the interior design pays close attention to every detail from the flooring to the ceilings.
Resync offers a variety of treatments such as whole body cryotherapy (a treatment that involves exposing your body to an extremely cold temperature for a short period of time), cryo t-shock (a scientifically based, non-invasive treatment that uses isolated cryotherapy on your face or body), red light therapy (a treatment that stimulates natural cellular processes), endosphères therapy (a technology that uses an innovative compressive micro vibration system), bespoke massages and facials.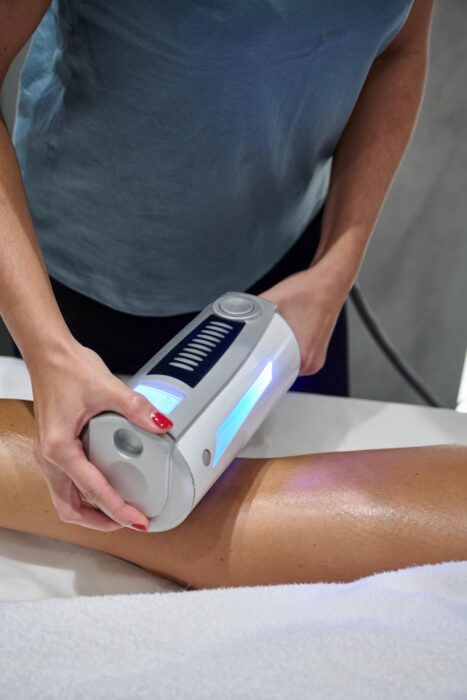 I have only done once red light therapy on my face, so I was curious to try it in the whole body and also, I was recommended to try endosphères therapy, so I decided to give it a go too.
As soon as I came into the studio, I was warmly greeted by the receptionist who explained in detail both treatments. First, I did endosphères therapy, which is performed with a roller device that produces low-frequency mechanical vibrations and has 55 silicon spheres inside of it. Your entire body can be treated with it and it can sculpt the face and body, tighten and tone muscles and tissues, while also removing wrinkles.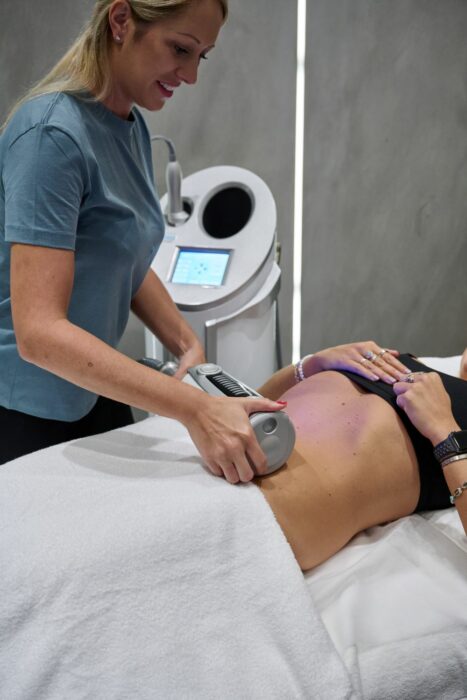 My therapist tells me they are different levels of intensity and as the treatment gives better results the higher the intensity it is, I choose to go quite high. As it's a whole body treatment, there are areas which are more sensitive than others, so you might need to lower the intensity in certain parts. Also, she asks me which areas I want to focus more on and, in my case, is my butt and thighs, so those were the areas where she spent more time. The treatment isn't painful, but it can feel uncomfortable at times. When she used the roller around my inner thighs, I asked her to lower the intensity as I felt the vibrations much more than in other parts of my body.
Endosphères therapy sculpts the body, smoothes cellulite, fights heaviness in the legs, aids lymphatic drainage and reduces stiffness. After one hour the treatment is complete. I feel a bit sore, as if I just had a very intensive workout, and my therapist tells me this is normal and also, I should drink a lot of water for the rest of the day.
After this, I go to the red light therapy room and look forward to relax for 20 minutes. My therapist guides me to the NovoThor treatment bed, which is a whole-body light therapy treatment that uses red and near-infrared light to relax muscles and joints, heal injuries, reduce muscle pain and increase blood circulation. Each session boosts blood flow naturally, allowing more fresh oxygen to reach every part of your body, including your brain, so it's fantastic for your mind as well.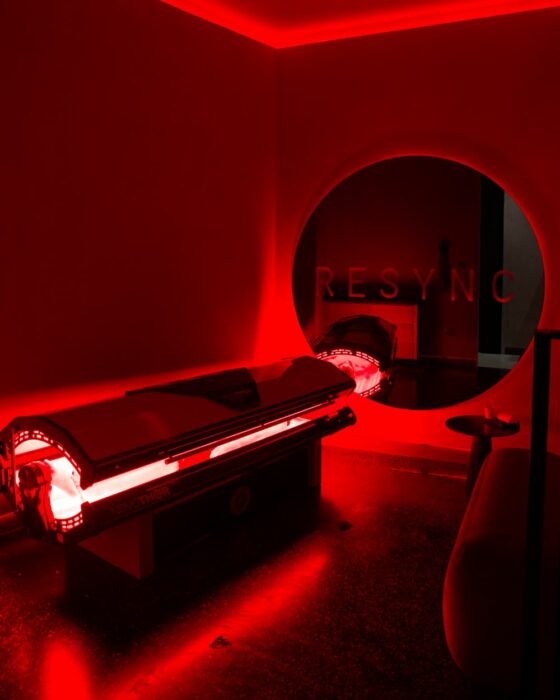 I climb into the treatment bed and I just let my mind and body relax. You can choose which areas you want to expose to the red light, but the more, the better. By the end of it, I am slightly sweaty, but I feel recharged and energised.
Red light therapy reduces oxygenated stress, is a quick and non-invasive full-body treatment, promotes overall health, fitness and weight loss. It also relieves acute and chronic pains, improves muscle performance, decreases post-exercise soreness and post-operative pains and manages both rheumatic arthritis and osteoarthritis.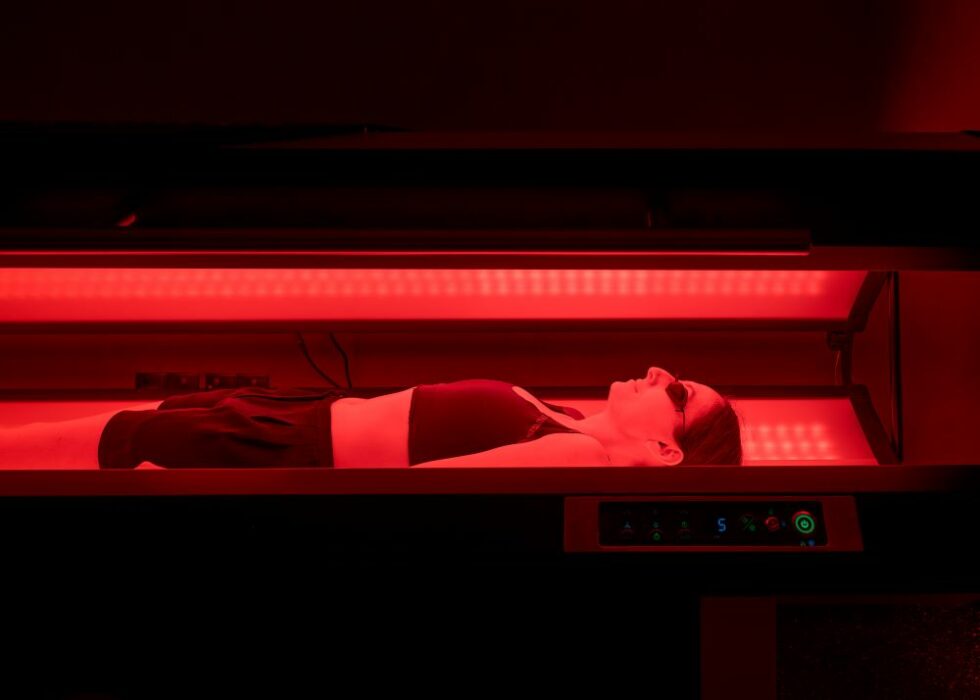 Several sessions are recommended to enjoy the full benefits of both treatments, but after just one session of each I can see the texture of my skin and body has improved and I feel more toned and invigorated.
Resync. Endosphéres treatment on the face costs AED550 and AED700 for the body per session. Red light therapy costs AED350 per session. Call +9715 6992 8118 and visit the website or Instagram