Beat the heat and experience the summer of your life at Nation Riviera Beach Club
The "Indulgence of Summer Relaxation" package, which offers guests access to all of the opulent amenities at Nation Riviera Beach Club, is the ideal way for families and friends to make the most of the summertime. It includes a complimentary creative mocktail or a cool soft drink at Cabana Beach Bar and Grill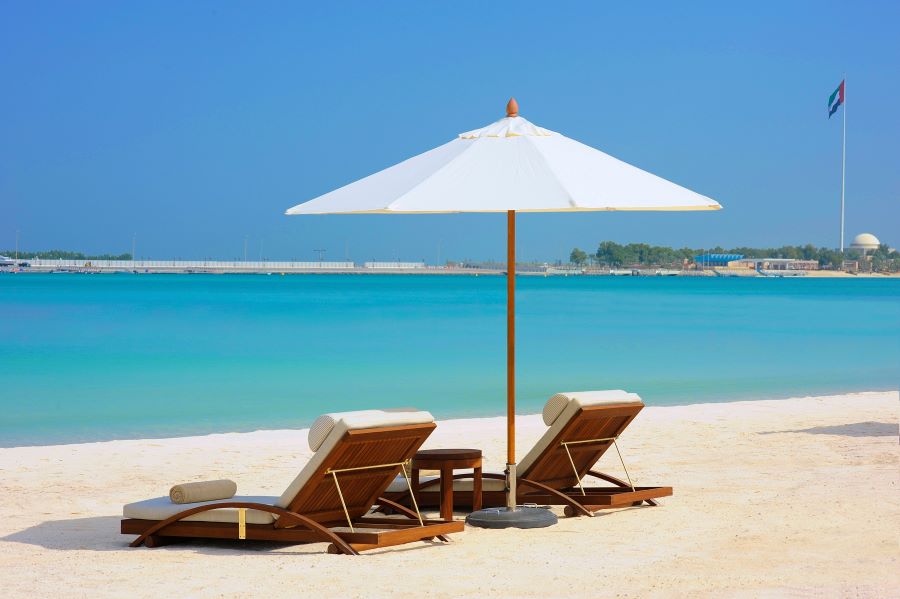 Located by the Abu Dhabi Corniche on its own private 200-metre stretch of pristine golden sand, is a serene heaven for health and wellness that instantly puts you at ease.
The chic hotspot features a temperature-controlled swimming pool, jacuzzi, and a variety of other decadent pampering activities.
Cabana Beach Bar & Grill offers stunning sunset views over the glistening Arabian Gulf and with a large selection of traditional and modern blends. The magnificent facility provides a tantalizing selection of bespoke mixes, fresh juices, premium hops and grapes, specialty coffees, and more, each meticulously made by the skilled mixologists, to keep you hydrated and upbeat throughout the day.
Guests are invited to further enhance their complimentary beverages with scrumptious nibbles like shawarma wraps and cajun calamari, healthful premium main dishes like pan-fried ribeye steak and arrabbiata pasta, and a and a vast array of other delectable delights.
Available to experience on both weekdays and weekends until August 31, 'The Indulgence of Summer Relaxation' journey invites sun-seekers to create treasured moments together whilst enjoying a flawless and restorative daycation immersed in pure luxury.
Prices for the blissful 'The Indulgence of Summer Relaxation' package, including one complimentary beverage and a day pass, start from AED160 per person, AED315 per family (two adults and two children), and AED75 per child on weekdays. On weekends, prices start from AED230 per person, AED465 per family, and AED85 per child. Call +9712 694 4780 and visit the website or Instagram