Experience the magical Liwa Village this December
Embark on a family-friendly desert experience that blends the thrill of the outdoors with extraordinary F&B, retail, and entertainment at Liwa Village.
Liwa Village will offer a sensational festival of Emirati culture, art, music, adventure and a variety of unique zones, where you can enjoy a range of different exciting experiences.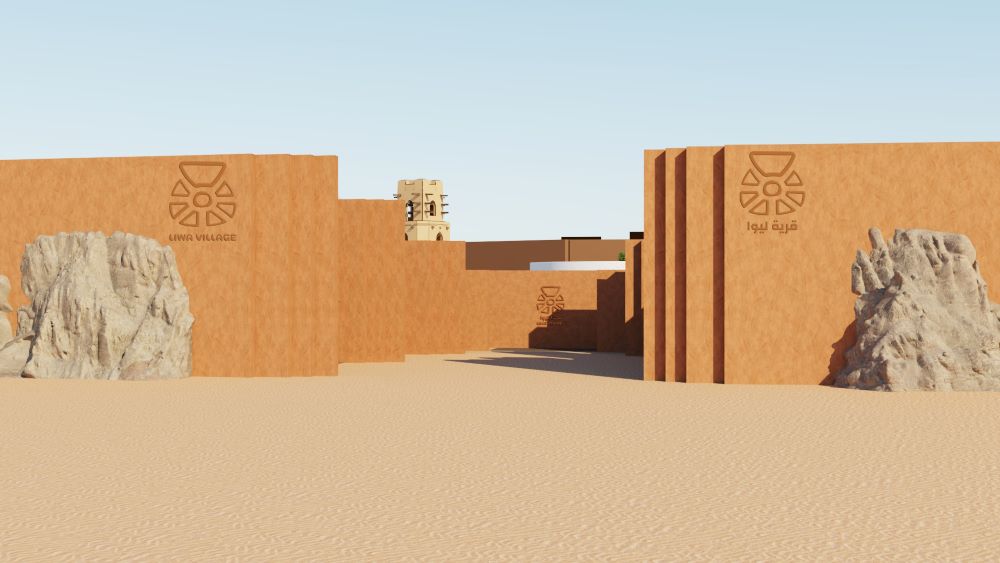 Liwa Village will have something for everyone, from music lovers, gourmet aficionados, motor enthusiasts, and adrenaline seekers alike, making it ideal for the whole family. See what awaits you at each of the fantastic zones:
Souk
Souk, a place steeped in the culture and customs of the area, provides all the flavours and ambience that go along with this beloved staple. Experience a variety of events and traditions that are intended to restore a sense of community, such as the spice market, henna art, khoos basket weaving, live cooking sessions offering up an Emirati meal, and much more. Leading food and beverage providers include High Joint, Space Café and Nap Pizza.
Oasis
Oasis is a serene haven designed with your mental well-being in mind that will provide opportunities for mindfulness and relaxation as well as plenty of time to enjoy culinary and retail treats. Spend some time losing yourself in sensory-calming activities such as making terrariums, designing jewellery, painting terracotta pots, and going on tea excursions. There will also be a variety of pop-ups, including Mattar Farm, Lento and Let's Café.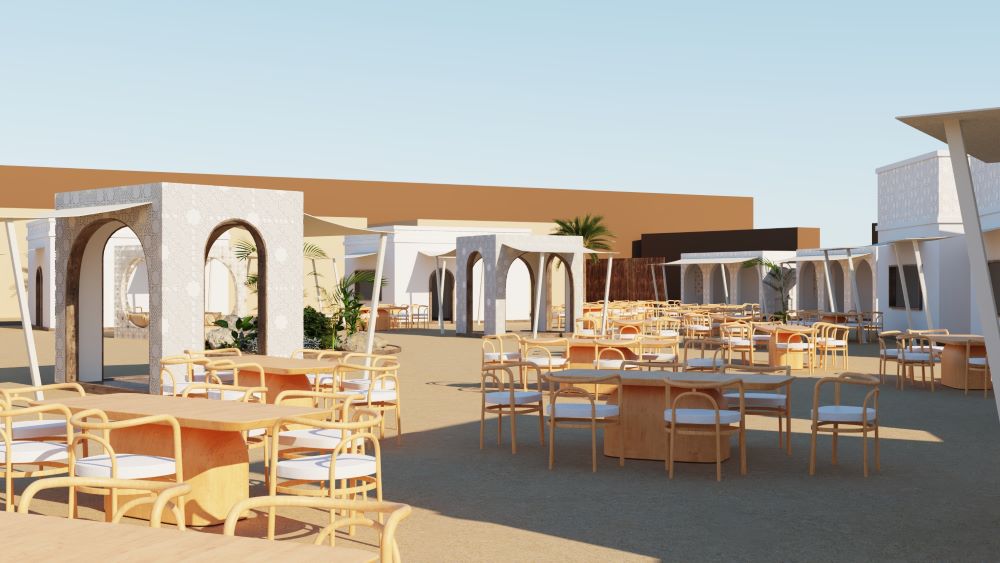 Pavilion
In the centre of it all, Pavilion offers a spot to simply pause, eat, relax, unwind, and reconnect. This calm environment serves as a tranquil heaven where you can disconnect from the act of doing and concentrate on the practice of simply being. The Pavilion, surrounded by lush vegetation and serene architecture, is ideally situated in the middle of everything to let you relax.
Playzone
Unleash your inner child at Playzone and enjoy engaging activities that will bring back wonderful childhood memories while you build new ones with your family. Playzone will also have a dedicated e-gaming area and a ton of arcade machines to put your talents to the test, plus sweets to stock up on.
Immersive dining
GAZE, the immersive eating space in Souk, has been created to tantalize more than just your taste buds. It will be an all-encompassing sensory experience that enables you to have the best dining experience for all of your senses, including both local and internationally recognized restaurants, as well as a dining setting infused with digital technology under the stars.
Antika will be the first of these pop-ups from tonight to Sunday, December 18. Bringing diners oriental fusions of Arabic dishes & continuous captivating entertainment, it promises to be an engaging and enlightening experience. There will be one session per evening (get your tickets here).
Next up will be award-winning restaurant Zuma, from December 23 to 25 where diners can look forward to contemporary Japanese delights. A sophisticated twist on the traditional Japanese Izakaya style of informal eating, and 3 sessions per evening (get your tickets here).
Stage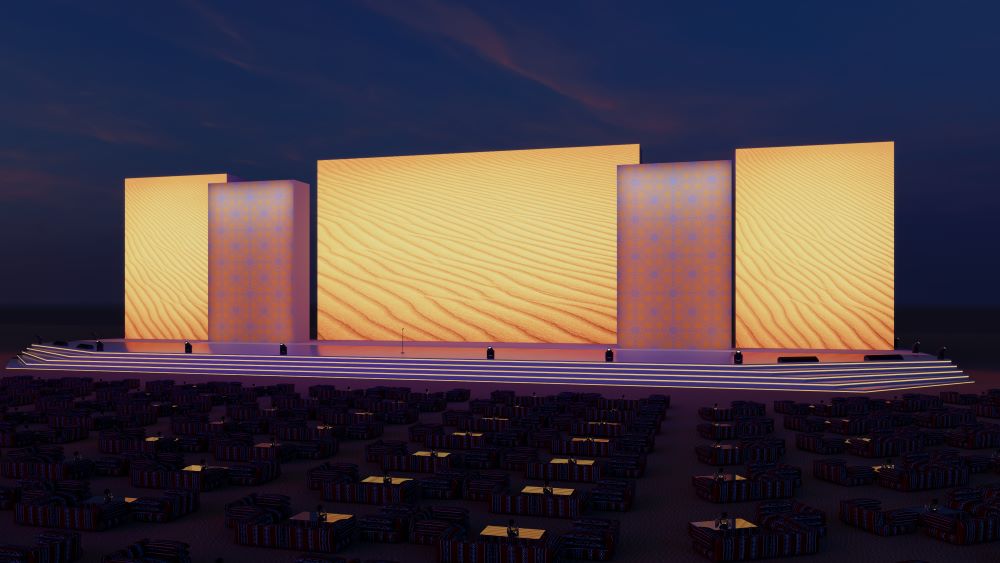 The spectacular main stage, which resembles a captivating mirage in the middle of the desert, will feature a number of festival highlights. The large majlis seating and massive digital screens create the ideal space to be enthralled, serving as the exciting focal point of the entire Liwa Village.
The opening weekend will see acclaimed artist Eida Al Menhali light up the stage tonight, bringing with him his range of smash hits. Hamad Al Ameri will also be performing on the night. Tickets start from AED150.
Until December 31. Visit the website or Instagram