Experience the revival of dinosaurs at IMG Worlds of Adventure with your family for free
IMG Worlds of Adventure, Dubai's biggest mega-themed indoor amusement park, has created a new roaring experience that includes "life-sized" ancient animals.
The main lobby of the completely air-conditioned theme park, which has more than 1.5 million square feet of space and 6 spectacular zones, has been converted to give you a glimpse of the most dreaded predators to ever roam the planet.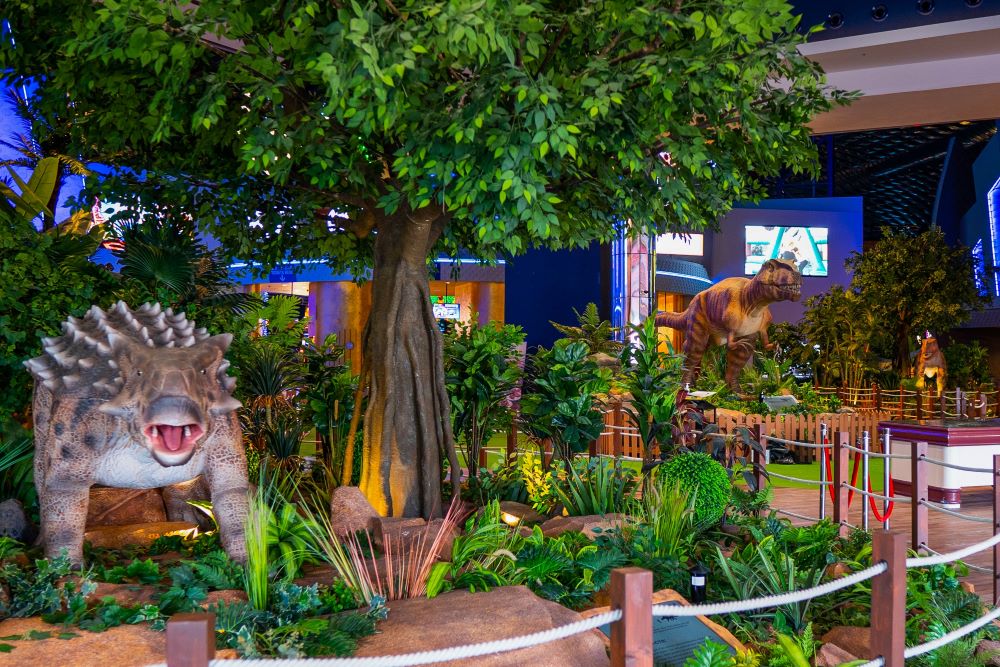 With its lush green amazon forest backdrop, the new IMG Theme Park offers creatures from a bygone era. While the eerie sounds of the Oviraptor fill the air, marvel as the majestic Metriacanthosaurids, Ceratosaurus, Yangchuanosaurus, and Allosaurus roar.
You can easily be transported to a scenario from a movie thanks to the fierce predator Carnotaurus, the bird-like Struthiomimus, and Dilophosaurus.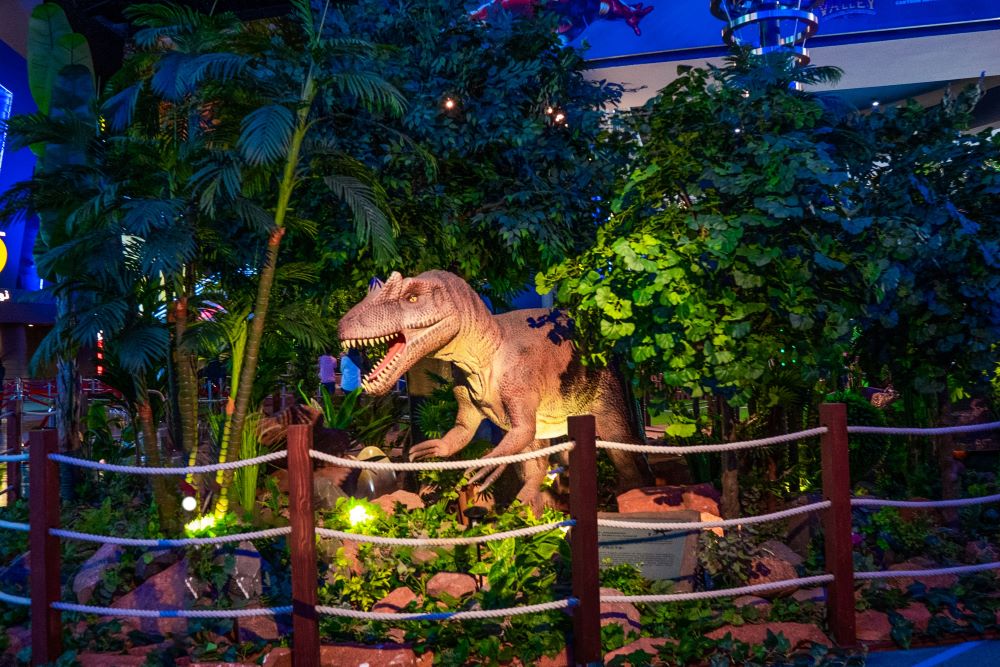 As these no longer hibernating vertebrates are brought back to life in a beautiful natural setting, experience the thrill of an epic trip overflowing with thrills and adventures in this new Dino Adventure.
The setup will transport you to a time that existed millions of years ago by representing dinosaurs from various eras. The animatronic dinosaurs use cutting-edge technology and exciting sound effects to simulate a time that occurred millions of years ago.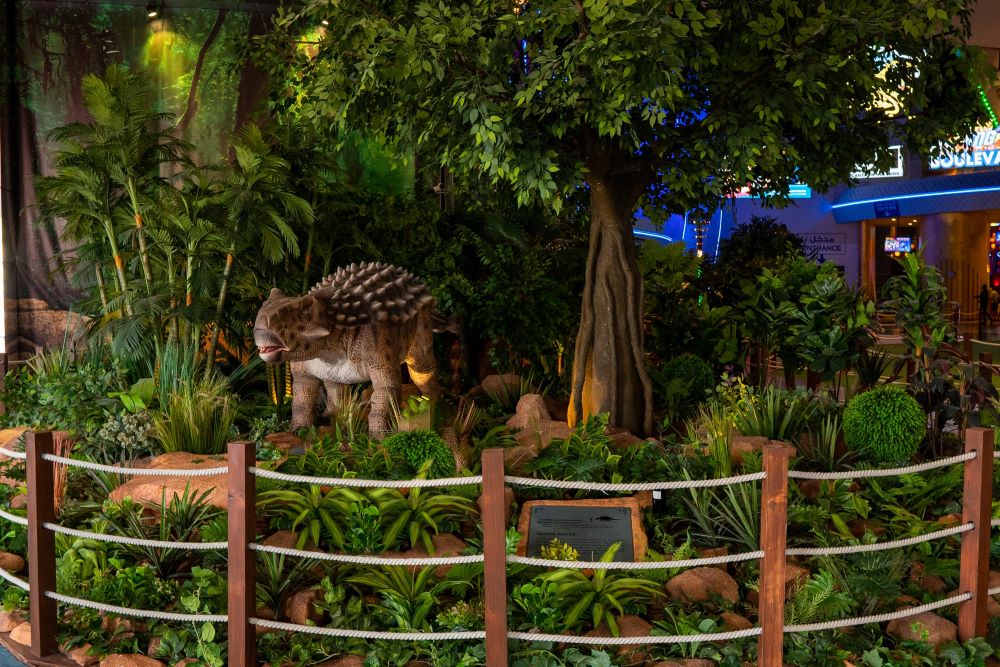 Get ready to see life-size reconstructions of the ancient giants as you explore a stunning prehistoric resurrection. Experience the emergence of the dinosaurs through the Jurassic and Cretaceous ages at IMG Worlds of Adventure and be the first to see nine additional giants engulfing the Lost Valley.